Abstract
One way to investigate research trends in pharmacology over time is to study nominations for the Nobel Prize in physiology or medicine. Going beyond the laureates with strong links to pharmacology, this article pinpoints pharmacologist Nobel Prize nominees during the first half of the twentieth century with a particular focus on two co-founders of this journal: Oswald Schmiedeberg and Bernhard Naunyn. Using the Nobel nomination database which contains more than 5000 nominations in the category physiology or medicine from 1901 to 1953, we listed all scholars (Nobel nominees or nominators) who worked in a pharmacological institute. In addition, we collected nomination letters of Schmiedeberg and Naunyn in the archive of the Nobel committee for physiology or medicine in Stockholm to explore nomination networks and motives. The most often nominated pharmacologists from 1901 to 1953 were Alfred Newton Richards with 57 nominations, Rudolf Magnus (31), Edward Calvin Kendall (28), Otto Loewi (27), Sir Henry Hallett Dale (21) and Oswald Schmiedeberg (18). Surprisingly, the lion's share of the nominations was submitted by non-pharmacologists. We observed a decline in German nominations after World War II and an increase in US-American nominations, which indicates shifting centres and peripheries in pharmacological research. Furthermore, in our observed group of pharmacologists, there was no female nominee from 1901 to 1953. Nobel Prize nominations are to date an underused source to explore international scientific trends as well as scientific networks during the twentieth century.
This is a preview of subscription content, log in to check access.
Access options
Buy single article
Instant access to the full article PDF.
US$ 39.95
Price includes VAT for USA
Subscribe to journal
Immediate online access to all issues from 2019. Subscription will auto renew annually.
US$ 199
This is the net price. Taxes to be calculated in checkout.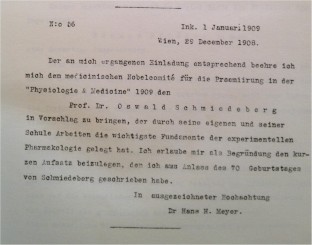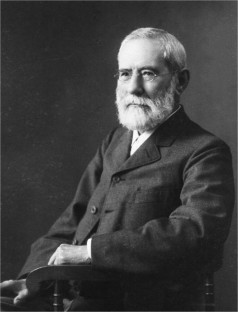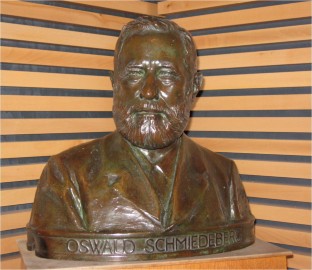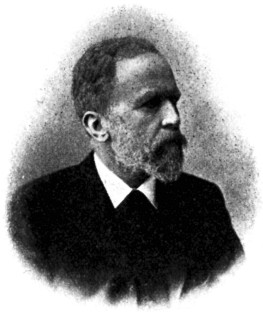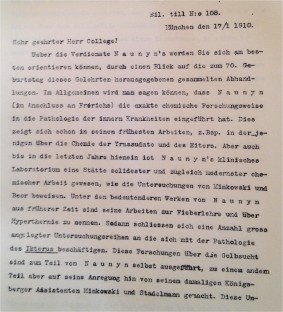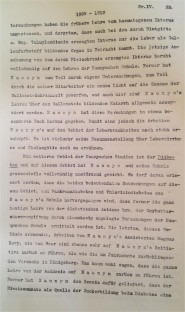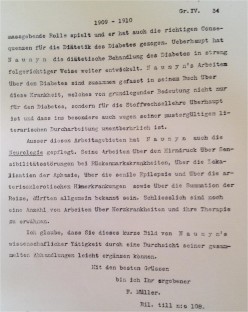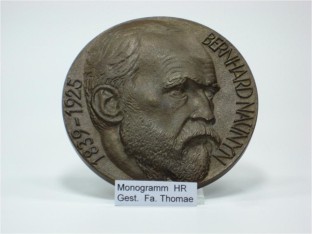 Notes
1.

2.

Original text in the nomination "… Es sind viel weniger die klassischen und hervorragenden Arbeiten des Betreffenden, ... als vielmehr die Tatsache, dass O. Schmiedeberg als der eigentliche Gründer der modernen Pharmakologie bezeichnet werden kann ..."

3.

Original text in the nomination "… Seine Arbeiten liegen verborgen in denen seiner Schüler, die in der ganzen Welt zerstreut die Schmiedeberg'schen Ansichten fruchtbringend verpflanzt haben. Es gibt wenige Forscher in der Medizin, die auf eine so erfolgreiche Schule blicken dürfen..."

4.

Original text in the nomination "… Lehre von Diabetes mellitus wäre heute ohne Naunyns Forschungen auf dem Gebiet der Azidosen und des Pankreasdiabetes ganz undenkbar ..."

5.

Original text in the nomination "… die Lehre von der Cholelithiesis. Der Aufbau und die chemische Zusammensetzung ... hat auch für die Lehre von Hirnkrankheiten hervorragendes geleistet ..."

6.

Original text in the nomination "… Ich erinnere an Naunyns aus den 70. U. 80-iger Jahren des abgl. Jh. Stammende Untersuchung über den Ikterus ... die einheitliche Entstehung der Gelbsucht aus der Tätigkeit in der Leber ... erwies ..."

7.

Original text in the nomination "…. Schon diese Universalität seiner Leistungen lassen ihn m.E. würdig erscheinen .... wenn es aber dazu einer Sonderleistung bedarf .... seinem Verdienste um den Ausbau der Lehre vom Diabetes mellitus erblicken und diese hiermit hervorheben."
References
Crawford E (1984) The beginnings of the Nobel institution: the science prizes 1901–1915. Cambridge, Paris

Gallotti R, De Domenico M (2019) Effects of homophily and academic reputation in the nomination and selection of Nobel laureates. Nat Sci Rep 9:1–12. https://doi.org/10.1038/s41598-019-53657-6

Hansson N, Fangerau H (2018) Female physicians nominated for the Nobel Prize 1901-1950. Lancet 391:1157–1158

Hansson N, Schlich T (2014) "Life dedicated to true science": Eduard Pflüger and the Nobel Prize for physiology or medicine. Pflugers Arch 466:2021–2024

Hansson N, Schlich T (2015) Why did Alfred Blalock and Helen Taussig not receive the Nobel Prize? J Card Surg 30:506–509

Hansson N, Krischel M, Halling T, Moll F, Fangerau H (2016) Nobel Prize nominees and the rise of urology in Europe around 1900. World J Urol 35:1291–1295

Hansson N, Oommen-Halbach A, Borkhardt A, Fangerau H (2017) Nobel Prize nominees hundred years ago: Abraham Jacobi (1830-1919) and Otto Heubner (1843-1926). Eur J Pediatr 176:1411–1413. https://doi.org/10.1007/s00431-017-2987-8

Hansson N, Jones DS, Schlich T (2019) Defining excellence: awarding Nobel Prizes (or not) to surgeons. In: Hansson N, Halling T, Fangerau H (eds) Attributing excellence in medicine: the history of the Nobel Prize. Brill, pp 122–139

Liljestrand G (1962) The prizes in physiology or medicine. In: Schlück H, Sohlman R, Österling A, Liljestrand G, Westgren A, Siegbahn M, Schou A, Ståhle NK (eds) Nobel—the man and his prizes, 2nd edn. Elsevier, Amsterdam

Mahmoudi M, Poorman JA, Silver JK (2019) Representation of women among scientific Nobel Prize nominees. Lancet. https://doi.org/10.1016/S0140-6736(19)32538-3

Meyer HH (1922) Oswald Schmiedeberg. In: Berliner A (ed) Die Naturwissenschaften. Julius Springer, Berlin, p 106

Minkowski O (1925) Bernhard Naunyn. Arch Exp Pathol Pharmakol 110:I–X. https://doi.org/10.1007/BF01862781

Naunyn B (1925) Erinnerungen Gedanken und Meinungen des Dr. B. Naunyn. J.F. Bergmann Verlag, München, p 135

Nobel Media AB (2019) Nobel Prize archive http://nominationarchive.nobelprize.org/nomination/archive/index.html. Accessed 7th December 2019

Nomination Archive Yearbook 1909

Nomination Archive Yearbook 1910

Nomination Archive Yearbook 1918

Nomination Archive Yearbook 1919

Norrby E (2010) Nobel prizes and life science. World Scientific Publishing, Singapore

Norrby E (2016) Nobel prizes and notable discoveries. World Scientific Publishing, Singapore

Phillippu A (2018) Geschichte und Wirken der pharmakologischen, klinisch-pharmakologischen und toxikologischen Institute im deutschsprachigen Raum: Band V, Autobiographien, II und ausgewählte Biographien. Berenkamp, Wattens

Reingold N (1991) The peculiarities of the Americans or are there national styles in the sciences? Sci Context 4:347–366

Starke K (1998) A history of Naunyn-Schmiedeberg's Archives of Pharmacology. N-S Arch Pharmacol 358:1–109. https://doi.org/10.1007/PL00005229

Starke K (2004) Die Geschichte des Pharmakologischen Instituts der Universität Freiburg, vol 71. Springer, Berlin Heidelberg
Acknowledgements
The authors thank the Nobel Committee for physiology or medicine for providing nomination letters and information. The authors translated quotes from German and Swedish into English.
Additional information
Publisher's note
Springer Nature remains neutral with regard to jurisdictional claims in published maps and institutional affiliations.
About this article
Cite this article
Pohar, M., Hansson, N. The "Nobel Population" in Pharmacology: Nobel Prize laureates, nominees and nominators 1901–1953 with a focus on B. Naunyn and O. Schmiedeberg. Naunyn-Schmiedeberg's Arch Pharmacol 393, 1173–1185 (2020). https://doi.org/10.1007/s00210-019-01807-y
Received:

Accepted:

Published:

Issue Date:
Keywords
Pharmacology

Nobel Prize

Excellence in Pharmacology

Bernhard Naunyn

Oswald Schmiedeberg.