Abstract
In this study, the structure of the purified extracellular eumelanin pigment isolated from Streptomyces spp. was elucidated by detailed analysis via two different spectroscopic techniques (FT-IR and NMR). In vitro antiproliferative effects of eumelanin were evaluated on HeLa cell line. These experiments were carried out with the evaluation of the parameters including cell viability, cell index, and mitotic index. With the cell viability and cell index, IC50 concentration of eumelanin was determined as 10 μM. This result showed that the IC50 concentration of eumelanin decreased the values of cell viability, cell index and mitotic index. These changes are statistically significant (p < 0.01). The ability of the dissolved eumelanin (250 μg mL−1) to scavenge free radicals was determined via DPPH and ABTS and was shown to be about 87.73% and 75.2%, respectively, compared with standard antioxidants. It was observed that dry weights of eumelanin yield among the selected strains ranged from 160 to 240 mg L−1. The strain with the highest production potential was selected for 16S rDNA sequence analysis and, accordingly, the selected strain BSB49 was identified as Streptomyces parvus and the sequence analysis results were deposited in NCBI under accession number MK894155.
This is a preview of subscription content, log in to check access.
Access options
Buy single article
Instant access to the full article PDF.
US$ 39.95
Price includes VAT for USA
Subscribe to journal
Immediate online access to all issues from 2019. Subscription will auto renew annually.
US$ 199
This is the net price. Taxes to be calculated in checkout.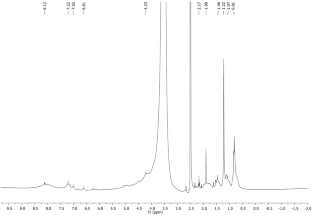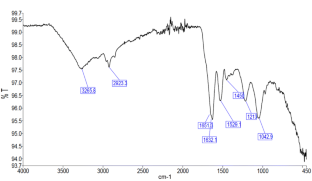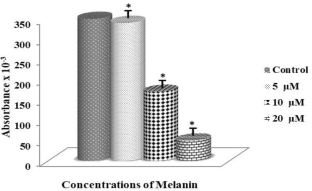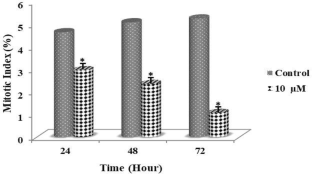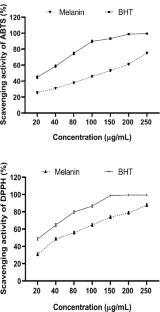 References
Anansiriwattana W, Tanasupawat S, Amnuoypol S, Suwanborirux K (2006) Identification and antimicrobial activities of actinomycetes from soils in samed island, and geldanamycin from strain Pc4-3. Thai J Pharm Sci 30(2006):49–56

Araújo M, Viveiros R, Correia TR, Correia IJ, Correia VD, Bonifácio T, Casimiro A, Aguiar-Ricardo A (2014) Natural melanin: a potential pH-responsive drug release device. Int J Pharm 469(1):140–145. https://doi.org/10.1016/j.ijpharm.2014.04.051

Arun G, Eyini M, Gunasekaran P (2015) Characterization and biological activities of extracellular melanin produced by Schizophyllum commune. (Fries). Indian J Exp Biol 53:380–387

Avramidis N, Kourounakis A, Hadjipetrou L, Senchuk V (1998) Anti-inflammatory and immunomodulating properties of grape melanin. Inhibitory effects on paw edema and adjuvant induced disease. Arzneim Forsch 48(7):764–771

Banerjee A, Supakar S, Banerjee R (2014) Melanin from the nitrogen-fixing bacterium Azotobacter chroococcum: a spectroscopic characterization. PLoS ONE 9(1):e84574. https://doi.org/10.1371/journal.pone.0084574

Cacchio P, Ercole C, Cappuccio G, Lepidi A (2003) Calcium carbonate precipitation by bacterial strains isolated from a limestone cave and from a loamy soil. Geomicrobiol J 20(2):85–98. https://doi.org/10.1080/01490450303883

Cetin I, Topcul MR (2017) İn vitro antiproliferative effects of nab-paclitaxel with liposomal cisplatin on MDA-MB-231 and MCF-7 breast cancer cell lines. J BUON 22:347–354

Çetin I, Topçul MR (2019) Evaluation of the cytotoxic effect of Ly2109761 on HeLa cells using the xCELLigence RTCA system. Oncol Lett 17:683–687. https://doi.org/10.3892/ol.2018.9556

Coates J (2006) Interpretation of infrared spectra, a practical approach. Encyclopedia of analytical chemistry: applications, theory and instrumentation. doi: https://doi.org/10.1002/9780470027318.a5606

Cockell CS, Knowland J (1999) Ultraviolet radiation screening compounds. Biol Rev 74(3):311–345. https://doi.org/10.1017/S0006323199005356

Dahal B, Nandakafle G, Perkins L, Brözel VS (2017) Diversity of free-Living nitrogen fixing Streptomyces in soils of the badlands of South Dakota. Microbiol Res 195(2017):31–39. https://doi.org/10.1016/j.micres.2016.11.004

Eisenman HC, Casadevall A (2012) Synthesis and assembly of fungal melanin. Appl Microbiol Biotechnol 93(3):931–940

El-Naggar N-A, El-Ewasy SM (2017) Bioproduction, characterization, anticancer and antioxidant activities of extracellular melanin pigment produced by newly isolated microbial cell factories Streptomyces glaucescens NEAE-H. Sci Rep 7(2017):42129. https://doi.org/10.1038/srep42129

El-Obeid A, Al-Harbi S, Al-Jomah N, Hassib A (2006) Herbal melanin modulates tumor necrosis factor alpha (TNF-α), interleukin 6 (IL-6) and vascular endothelial growth factor (VEGF) production. Phytomedicine 13(5):324–333. https://doi.org/10.1016/j.phymed.2005.03.007

Ganesh Kumar C, Sahu N, Narender Reddy G, Prasad RBN, Nagesh N, Kamal A (2013) Production of melanin pigment from Pseudomonas stutzeri isolated from red seaweed Hypnea musciformis. Lett Appl Microbiol 57(4):295–302. https://doi.org/10.1111/lam.12111

Geng J, Yuan P, Shao C, Yu SB, Zhou B, Zhou P, Chen XD (2010) Bacterial melanin interacts with double-stranded DNA with high affinity and may inhibit cell metabolism in vivo. Arch Microbiol 192(5):321–329. https://doi.org/10.1007/s00203-010-0560-1

Hung Y-C, Sava V, Hong M-Y, Huang GS (2004) Inhibitory effects on phospholipase A2 and antivenin activity of melanin extracted from Thea sinensis Linn. Life Sci 74:2037–2047. https://doi.org/10.1016/j.lfs.2003.09.048

Joshi V, Attri D, Bala A, Bhushan S (2003) Microbial pigments. Indian J Biotechnol 2(2003):362–369

Kalka K, Mukhtar H, Turowski-Wanke A, Merk H (2000) Biomelanin antioxidants in cosmetics: assessment based on inhibition of lipid peroxidation. Skin Pharmacol Physiol 13(3–4):143–149. https://doi.org/10.1038/srep42129

Katritzky AR, Akhmedov NG, Denisenko N, Ov D (2002) 1H NMR spectroscopic characterization of solutions of Sepia melanin, Sepia melanin free acid and human hair melanin. Pigment Cell Res 15(2):93–97. https://doi.org/10.1034/j.1600-0749.2002.1o062.x

Korn-Wendisch F, Kutzner H (1991) The family Streptomycetaceae. The Prokaryotes. A handbook on the biology of bacteria: ecophysiology, isolation, identification, applications, Chap. 41. Springer, Berlin. doi: https://doi.org/10.1002/adma.201502201

Kumar A, Hs V, Singh J, Dwivedi S, Kumar M (2015) Microbial pigments: production and their applications in various industries. Int J Pharm Biol Sci 5(1):203–208

Madhusudhan D, Mazhari BBZ, Dastager SG, Agsar D (2014) Production and cytotoxicity of extracellular insoluble and droplets of soluble melanin by Streptomyces lusitanus DMZ-3. Biomed Res Int 2014:1–11. https://doi.org/10.1155/2014/306895

Montefiori DC, Zhou J (1991) Selective antiviral activity of synthetic soluble l-tyrosine and l-dopa melanins against human immunodeficiency virus in vitro. Antiviral Res 15(1):11–25

Moon JH, Terao J (1998) Antioxidant activity of caffeic acid and dihydrocaffeic acid in lard and human low-density lipoprotein. J Agric Food Chem 46(12):5062–5065. https://doi.org/10.1021/jf9805799

Mostert AB, Powell BJ, Pratt FL, Hanson GR, Sarna T, Gentle IR, Meredith P (2012) Role of semiconductivity and ion transport in the electrical conduction of melanin. Proc Natl Acad Sci 109(23):8943–8947. https://doi.org/10.1073/pnas.1119948109

Paolo WF, Dadachova E, Mandal P, Casadevall A, Szaniszlo PJ, Nosanchuk JD (2006) Effects of disrupting the polyketide synthase gene WdPKS1 in Wangiella [Exophiala] dermatitidis on melanin production and resistance to killing by antifungal compounds, enzymatic degradation, and extremes in temperature. BMC Microbiol 6(1):55. https://doi.org/10.1186/1471-2180-6-55

Ravishankar J, Muruganandam V, Suryanarayanan T (1995) Isolation and characterization of melanin from a marine fungus. Bot Mar 38(1–6):413–416. https://doi.org/10.1515/botm.1995.38.1-6.413

Rehnstrom AL, Free SJ (1996) The isolation and characterization of melanin-deficient mutants of Monilinia fructicola. Physiol Mol Plant P 49(5):321–330. https://doi.org/10.1006/pmpp.1996.0057

Re R, Pellegrini N, Proteggente A, Pannala A, Yang M, Rice-Evans C (1999) Antioxidant activity applying an improved ABTS radical cation decolorization assay. Free Radic Biol Med 26(910):12311237. https://doi.org/10.1016/S0891-5849(98)00315-3

Şahin N, Uğur A (2003) Investigation of the antimicrobial activity of some Streptomyces isolates. Turk J Biol 27(2):79–84

Sajjan SS, Anjaneya O, Guruprasad BK, Anand SN, Suresh BM, Karegoudar T (2013) Properties and functions of melanin pigment from Klebsiella sp. GSK Korean J Microbiol Biotechnol 41(1):60–69. https://doi.org/10.4014/kjmb.1210.10002

Sava V, Hung Y, Blagodarsky V, Hong MY, Huang G (2003) The liver-protecting activity of melanin-like pigment derived from black tea. Food Res Int 36(5):505–511. https://doi.org/10.1016/S0963-9969(02)00199-0

Sivaperumal P, Kamala K, Rajaram R (2015) Bioactive DOPA melanin isolated and characterised from a marine actinobacterium Streptomyces sp. MVCS6 from Versova coast. Nat Prod Res 29(22):2117–2121. https://doi.org/10.1080/14786419.2014.988712

Srisuk P, Correlo VM, Leonor IB, Palladino P, Reis RL (2016) Redox activity of melanin from the ink sac of Sepia officinalis by means of colorimetric oxidative assay. Nat Prod Res 30(8):982–986

Tarangini K, Mishra S (2014) Production of melanin by soil microbial isolate on fruit waste extract: two step optimization of key parameters. Biotechnol Rep 4(2014):139–146. https://doi.org/10.1016/j.btre.2014.10.001

Topçul M, Çeti̇n I, ÖzbaşKolusayin TSOMÖ (2018) In vitro cytotoxic effect of PARP inhibitor alone and in combination with nab-paclitaxel on triple-negative and luminal A breast cancer cells. Oncol Rep 40(1):527–535. https://doi.org/10.3892/or.2018.6364

Topcul MR, Cetin I (2016) In vitro cytotoxic effect of tyrosine kinase inhibitor sunitinib malate alone and in combination with hyperthermia on breast adenocarcinoma MCF-7 cells. J BUON 21(3):556–563

Tuli HS, Chaudhary P, Beniwal V, Sharma AK (2015) Microbial pigments as natural color sources: current trends and future perspectives. J Food Sci Technol 52(8):4669–4678. https://doi.org/10.1007/s13197-014-1601-6

Venil CK, Zakaria ZA, Ahmad WA (2013) Bacterial pigments and their applications. Process Biochem 48(7):1065–1079. https://doi.org/10.1016/j.procbio.2013.06.006

Ye M, Wang Y, Qian M, Chen X, Hu X (2011) Preparation and properties of the melanin from Lachnum singerianum. IJBAS-IJENS 11(3):51–58

Zhang R, Fan Q, Yang M, Cheng K, Lu X, Zhang L, Huang W, Cheng Z (2015) Engineering melanin nanoparticles as an efficient drug–delivery system for imaging-guided chemotherapy. Adv Mater 27(34):5063–5069. https://doi.org/10.1002/adma.201502201
Acknowledgements
This study was financially supported by Scientific Research Projects Coordination Unit of Bayburt University (project number: 2019/01-69001-04). We would like to thank Dr. Nesrin ECEM BAYRAM for her precious help in determining the antioxidant activity of eumelanin pigment.
Ethics declarations
Conflict of interest
The authors declare that they have no conflict of interest.
Additional information
Publisher's Note
Springer Nature remains neutral with regard to jurisdictional claims in published maps and institutional affiliations.
Communicated by Erko Stackebrandt.
Electronic supplementary material
Below is the link to the electronic supplementary material.
About this article
Cite this article
Bayram, S., Dengiz, C., Gerçek, Y.C. et al. Bioproduction, structure elucidation and in vitro antiproliferative effect of eumelanin pigment from Streptomyces parvus BSB49. Arch Microbiol (2020). https://doi.org/10.1007/s00203-020-01956-2
Received:

Revised:

Accepted:

Published:
Keywords
Eumelanin

Bioproduction

Structure elucidation

Antiproliferative effect

Antioxidant effect