Abstract
Introduction and hypothesis
An increase in vaginal delivery with forceps may increase rates of pelvic floor trauma. This study was designed to predict trauma rates resulting from policies preferencing forceps.
Methods
This is an observational cohort study utilizing data from 660 primiparae enrolled in an RCT in two tertiary obstetric units in Sydney, Australia. Participants were assessed clinically and with 4D translabial ultrasound in the late third trimester and again at 3–6 months postpartum. Incidence of trauma associated with mode of delivery was adjusted to reflect change associated with a conversion of vacuum to forceps delivery. Primary outcome measures were third-/fourth-degree tear, levator avulsion (LA) and external anal sphincter (EAS) trauma diagnosed sonographically.
Results
Five hundred four women were seen at a mean of 5.1 (2.3–24.3) months postpartum. After exclusion of 21 because of missing data, 483 women were analysed: 112 (23%) had a CS, 268 (55%) a normal vaginal delivery (NVD), 69 (14%) a vacuum (VD) and 34 (7%) a forceps (FD). One hundred fifty-two women had EAS trauma and/or LA; 17 sustained both. After VD, 32/69 (46%) women suffered LA and/or EAS trauma; after FD, it was 33/34 (97%). Converting VD to FD was estimated to result in an increase in trauma from 152/483 (31%) to 187/483 (39%). A formula can be generated based on local obstetric and ultrasound data to estimate trauma incidence.
Conclusions
A change in obstetric practice resulting in the conversion of primary VD to primary FD would be expected to substantially increase the likelihood of pelvic floor trauma.
This is a preview of subscription content, log in to check access.
Access options
Buy single article
Instant access to the full article PDF.
US$ 39.95
Price includes VAT for USA
Subscribe to journal
Immediate online access to all issues from 2019. Subscription will auto renew annually.
US$ 199
This is the net price. Taxes to be calculated in checkout.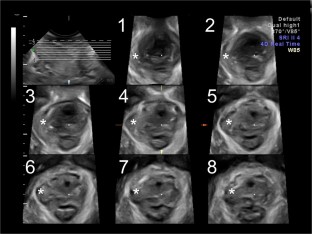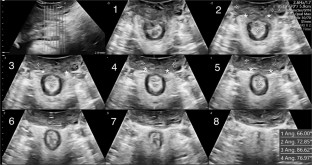 Abbreviations
SD:

Standard deviation

BMI:

Body mass index

CS:

Caesarean section

NVD:

Normal vaginal delivery

VD:

Vacuum delivery

FD:

Forceps delivery

POP:

Pelvic organ prolapse

OASI:

Obstetric anal sphincter injury

PFMC:

Pelvic floor muscle contraction

US:

Ultrasound
References
1.

Anonymous. Health at a Glance 2017. OECD Indic. 2017:280. https://doi.org/10.1787/health_glance-2017-en.

2.

AIHW. Australia's Health 2018.; 2018. https://www.aihw.gov.au/getmedia/f434bda2-19f9-4a6f-ba8b-71d3008d17a4/aihw-aus-221-chapter-7-15.pdf.aspx. Accessed July 10, 2018.

3.

Caughey AB, Cahill AG, Guise JM, Rouse DJ. Safe prevention of the primary cesarean delivery. Am J Obstet Gynecol. 2014;210:179–93.

4.

Lagrew DC, Low LK, Brennan R, et al. National Partnership for maternal safety: consensus bundle on safe reduction of primary Cesarean births— supporting intended vaginal births. J Midwifery Women's Heal. 2018;63:235–44.

5.

Nash Z, Nathan B, Mascarenhas L. Kielland's forceps. From controversy to consensus? Acta Obstet Gynecol Scand. 2015;94:8–12.

6.

Talukdar S, Purandare N, Coulter-Smith S, Geary M. Is it time to rejuvenate the forceps? J Obstet Gynaecol India. 2013;63:218–22.

7.

Burke N, Field K, Mujahid F, Morrison JJ. Use and safety of Kielland's forceps in current obstetric practice. Am J Obs Gynecol. 2012:766–70.

8.

Skinner S, Davies-Tuck M, Wallace E, Hodges R. Perinatal and maternal outcomes after training residents in forceps before vacuum instrumental birth. Obstet Gynecol. 2017;130:151–8.

9.

Dietz HP. Ultrasound imaging of the pelvic floor. Part II: three-dimensional or volume imaging. Ultrasound Obstet Gynecol. 2004;23:615–25.

10.

Dietz HP, Shek C, Clarke B. Biometry of the pubovisceral muscle and levator hiatus by three-dimensional pelvic floor ultrasound. Ultrasound Obstet Gynecol. 2005;25(6):580–5.

11.

Dietz HP, Bernardo MJ, Kirby A, Shek KL. Minimal criteria for the diagnosis of avulsion of the puborectalis muscle by tomographic ultrasound. Int Urogynecol J. 2011;22:699–705.

12.

Shek KL, Guzman-Rojas R, Dietz HP. Residual defects of the external anal sphincter following primary repair: an observational study using transperineal ultrasound. Ultrasound Obstet Gynecol. 2014;44(6):704–9.

13.

Guzmán Rojas RA, Kamisan Atan I, Shek KL, Dietz HP. Anal sphincter trauma and anal incontinence in urogynecological patients. Ultrasound Obstet Gynecol. 2015;46:363–6.

14.

Kamisan Atan I, Shek K, Langer S, et al. Does the Epi-no ® birth trainer prevent vaginal birth-related pelvic floor trauma? A multicentre prospective randomised controlled trial. BJOG. 2016;123(6):995–1003.

15.

Grivell RM, Dodd JM. Short- and long-term outcomes after cesarean section. Expert Rev Obs Gynecol. 2011;6(2):205–15.

16.

Caughey AB, Sandberg PL, Zlatnik MG, Mari-Paul T, Parer JT, Laros Jr RK. Forceps compared with vacuum: Rates of neonatal morbidity and mortality. 2005;106:908–912.

17.

Volløyhaug I, Mørkved S, Salvesen Ø, Salvesen KÅ. Forceps delivery is associated with increased risk of pelvic organ prolapse and muscle trauma: a cross-sectional study 16-24 years after first delivery. Ultrasound Obstet Gynecol. 2015;46:487–95.

18.

Friedman T, Eslick G, Dietz HP. Delivery mode and the risk of levator muscle avulsion: a meta- analysis. Int Urogynecol J. 2019; 30(6);901–907. https://doi.org/10.1007/s00192-018-3827-8.

19.

Friedman T, Eslick G, Dietz H. Instrumental delivery and the risk of obstetrical anal sphincter injury (OASI): a meta-analysis. Int Urogynecol J. 2016;27(S1):S30–1.

20.

Dietz HP. Pelvic floor trauma in childbirth. Aust New Zeal J Obstet Gynaecol. 2013;53(3):220–30.

21.

Caudwell-Hall J, Kamisan Atan I, Martin A, et al. Intrapartum predictors of maternal levator ani injury. Acta Obstet Gynecol Scand. 2017;96:426–31.

22.

Dietz HP and Steensma A. The prevalence of major morphological abnormalities of the levator ani in urogynaecological patients. BJOG 2006; 113: 225-30

23.

Shek KL, Dietz HP. Intrapartum risk factors for levator trauma. BJOG An Int J Obstet Gynaecol. 2010;117(12):1485–92.

24.

Dietz HP, Simpson JM. Levator trauma is associated with pelvic organ prolapse. BJOG An Int J Obstet Gynaecol. 2008;115(8):979–84.

25.

Friedman T, Eslick GD, Dietz HP. Risk factors for prolapse recurrence: systematic review and meta-analysis. Int Urogynecol J. 2018;29:13–21.

26.

Van Delft K, Thakar R, Sultan AH, Schwertner-Tiepelmann N, Kluivers K. Levator ani muscle avulsion during childbirth: a risk prediction model. BJOG An Int J Obstet Gynaecol. 2014;121(9):1155–63.

27.

Kearney R, Miller JM, Ashton-Miller JA, JOL DL. Obstetric factors associated with levator ani muscle injury after vaginal birth. Obstet Gynecol. 2006;107(1):144–9.

28.

O'Mahony F, Hofmeyr G, Menon V. Choice of instruments for assisted vaginal delivery ( review ). Cochrane Database Syst Rev. 2010;11:1–103.

29.

Kamisan Atan I, Lin S, Dietz HP, Herbison P, Wilson PD. It is the first birth that does the damage: a cross-sectional study 20 years after delivery. Int Urogynecol J. 2018; Published(21.3.18). https://doi.org/10.1007/s00192-018-3616-4.

30.

Dietz HP, Walsh CE, Friedman T, Subramaniam N. Levator avulsion and vaginal parity: do subsequent vaginal births matter? Int Urogynecol J. 2020; https://doi.org/10.1007/s00192-020-04330-4.
Funding
No funding was received for this study.
Ethics declarations
Conflict of interest
Prof. H.P. Dietz and C. Shek have received unrestricted educational grants from GE Medical. The other authors have no potential conflict of interest to declare.
Additional information
Publisher's note
Springer Nature remains neutral with regard to jurisdictional claims in published maps and institutional affiliations.
About this article
Cite this article
Caudwell Hall, J., Shek, C., Langer, S. et al. The effect of replacing vacuum with forceps in operative vaginal delivery: an observational study. Int Urogynecol J (2020). https://doi.org/10.1007/s00192-020-04352-y
Received:

Accepted:

Published:
Keywords
Levator avulsion

Birth trauma

Forceps

Urogynaecology

Pelvic organ prolapse

Ultrasound