Abstract
Introduction and hypothesis
The literature presents controversial results regarding the role of delivery mode in pelvic floor muscle (PFM) function after birth. Some studies showed a greater impairment of PFM function after vaginal delivery compared with cesarean section, while others have not identified a significant difference between these two modes of delivery. This study aimed to investigate whether there was a difference in short-term PFM function after childbirth in primiparous women who underwent cesarean section compared with those who underwent vaginal delivery.
Methods
Up to December 2018, the PubMed-MEDLINE, CINAHL, Embase, Bireme, Scopus, Web of Science, and Science Direct databases were searched. Two independent reviewers performed the selection process based on titles, abstracts, and full-text reading. Observational studies comparing PFM function after cesarean section versus vaginal delivery in primiparous women were included. PRISMA guidelines and Cochrane recommendations were followed. Methodological quality of the primary studies was assessed through the checklist proposed by the Joanna Briggs Institute for cross-sectional studies. Random effects meta-analysis was performed to synthesize evidence regarding PFM strength in primiparous woman after vaginal delivery compared with cesarean section. The GRADE approach was applied to classify the quality of the evidence.
Results
Eleven studies met the inclusion criteria and were included in this review. A total of 1726 primiparous women were analyzed after childbirth. Five studies were included in the meta-analysis. No difference in PFM strength after childbirth was identified when cesarean section was compared with vaginal delivery [standardized mean difference (SMD): −0.15, 95% confidence interval (CI): −0.85 to 0.56]. Differences in PFM strength were identified when patients who underwent cesarean section were compared with those with an episiotomy or instrumented vaginal delivery (SMD: −12.51, CI 95%: −24.57 to −0.44), favoring the cesarean section group. In both cases, the quality of evidence was classified as very low because of the observational design of the included studies and population heterogeneity.
Conclusion
There was no difference in short-term PFM strength after childbirth between primiparous women who underwent cesarean section or vaginal delivery, as assessed through vaginal manometry. However, we identified reduced PFM strength in women who underwent an episiotomy or instrumented vaginal delivery compared with those who underwent cesarean section. Nevertheless, this conclusion should be cautiously considered as the observational design of the primary studies and possible heterogeneity among the primiparous women included in the studies contributed to reducing the quality of the evidence synthesized. Future primary studies with longitudinal designs and long-term follow-up periods are needed to strengthen the quality of evidence and provide more conclusive evidence to guide clinical practice.
Access options
Buy single article
Instant access to the full article PDF.
US$ 39.95
Tax calculation will be finalised during checkout.
Subscribe to journal
Immediate online access to all issues from 2019. Subscription will auto renew annually.
US$ 119
Tax calculation will be finalised during checkout.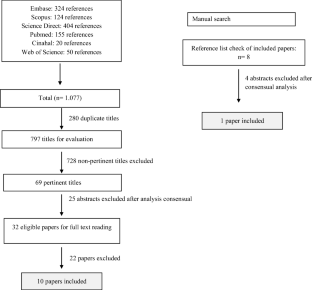 References
1.

Messelink B, Van Kerrebroeck P, Corcos J, Benson T, Lycklamaá Nijeholt G, Laycock J, et al. Standardization of terminology of pelvic floor muscle function and dysfunction: report from the pelvic floor clinical assessment group of the international continence society. Neurourol Urodyn. 2005;24:374–80.

2.

Bo K, Frawley HC, Haylen BT, Abramov Y, Almeida FG, Berghmans B, et al. An International Urogynecological Association (IUGA)/International Continence Society (ICS) joint report on the terminology for the conservative and nonpharmacological management of female pelvic floor dysfunction. Neurourol Urodyn. 2017;36(2):221–44.

3.

Memon H, Handa VL. Pelvic floor disorders following vaginal or cesarean delivery. Curr Opin Obstet Gynecol. 2012:349–54.

4.

Dedicação AC, Haddad M, MES S, Driusso P. Comparison of quality of life for different types of female urinary incontinence. Rev Bras Fisioter. 2009;13(2):116–38.

5.

Bortolini MAT, Drutz HP, Lovatsis D, Alarab M. Vaginal delivery and pelvic floor dysfunction: current evidence and implications for future research. Int Urogynecol J. 2010:1025–30.

6.

Bozkurt M, Yumru AE, Şahin L. Pelvic floor dysfunction, and effects of pregnancy and mode of delivery on pelvic floor. Taiwanese J Obstetrics Gynecol. 2014;53:452–8.

7.

Caroci A, Riesco MLG, da Silva SW, Cotrim AC, Sena EM, Rocha NL, et al. Analysis of pelvic floor musculature function during pregnancy and postpartum: a cohort study. J Clin Nurs. 2010;19(17–18):2424–33.

8.

Koc O, Duran B, OzdemIrcI S, Bakar Y, Ozengin N. Is cesarean section a real panacea to prevent pelvic organ disorders? Int Urogynecol J. 2011;22(9):1135–41.

9.

Barbosa AMP, Marini G, Piculo F, Rudge CVC, Calderon IMP, Rudge MVC. Prevalence of urinary incontinence and pelvic floor muscle dysfunction in primiparae two years after cesarean section: cross-sectional study. Sao Paulo Med J. 2013;131(2):95–9.

10.

Hilde G, Stær-Jensen J, Siafarikas F, Engh ME, Brækken IH, Bo K. Impact of childbirth and mode of delivery on vaginal resting pressure and on pelvic floor muscle strength and endurance. Am J Obstet Gynecol. 2013;208(1):50.e1–7.

11.

Liberati A, Altman DG, Tetzlaff J, Mulrow C, Gøtzsche PC, Ioannidis JPA, et al. The PRISMA statement for reporting systematic reviews and meta-analyses of studies that evaluate health care interventions: explanation and elaboration. J Clin Epidemiol. 2009:1–34.

12.

Book Series C, Higgins JP, Green S. Cochrane Handbook for Systematic Reviews of Interventions. The Cochrane Collaboration®.

13.

Guyatt GH, Oxman AD, Vist GE, et al. GRADE: an emerging consensus on rating quality of evidence and strength of recommendations. BMJ. 2008;336(7650):924–6.

14.

Center for Evidence Based Management (2014) Critical Appraisal Checklist for Cross-Sectional Study. Retrieved (January, 2019) from https://www.cebma.org

15.

The Nordic Cochrane Centre TCCV 5. 3. C. RevMan 5 software. 2014.

16.

Higgins JPT, Thompson SG, Deeks JJ, Altman DG. Measuring inconsistency in meta-analyses testing for heterogeneity. BMJ. 2003;327.

17.

Guyatt GH, Oxman AD, Montori V, Vist G, Kunz R, Brozek J, et al. GRADE guidelines: 5 rating the quality of evidence-publication bias. J Clin Epidemiol. 2011;64(12):1277–82.

18.

Mendes EPB, de Oliveira SMJV, Caroci Ade S, Francisco AA, Oliveira SG, da Silva RL. Pelvic floor muscle strength in primiparous women according to the delivery type: cross-sectional study. Rev Lat Am Enfermagem. 2016;24:e2758.

19.

Sigurdardottir T, Steingrimsdottir T, Arnason A, Bø K. Pelvic floor muscle function before and after first childbirth. Int Urogynecol J. 2011;22(12):1497–503.

20.

Pereira LC, Botelho S, Marques J, Amorim CF, Lanza AH, Palma P, et al. Are transversus abdominis/oblique internal and pelvic floor muscles coactivated during pregnancy and postpartum? Neurourol Urodyn. 2013;32(5):416–9.

21.

Sartori JP, Sartori MGF, Baracat EC, Lima GRGM. Bladder neck mobility and functional evaluation of the pelvic floor in primiparae according to the typo of delivery. Clin Exp Obs Gynecol. 2004;31(2):120–2.

22.

Botelho S, Riccetto C, Herrmann V, Pereira LC, Amorim C, Palma P. Impact of delivery mode on electromyographic activity of pelvic floor: comparative prospective study. Neurourol Urodyn. 2010;29(7):1258–61.

23.

Afshari P, Dabagh F, Iravani M, Abedi P. Comparison of pelvic floor muscle strength in nulliparous women and those with normal vaginal delivery and cesarean section. Int Urogynecol J. 2017;28(8):1171–5.

24.

Li H, Wu RF, Qi F, Xiao AM, Ma Z, Hu Y, et al. Postpartum pelvic floor function performance after two different modes of delivery. Genet Mol Res. 2015;14(2):2994–3001.

25.

Zhao Y, Zou L, Xiao M, Tang W, Niu HY, Qiao FY. Effect of different delivery modes on the short-term strength of the pelvic floor muscle in Chinese primipara. BMC Pregnancy Childbirth. 2018;18(1):275.

26.

Macleod M, Goyder K, Howarth L, Bahl R, Strachan B, Murphy DJ. Morbidity experienced by women before and after operative vaginal delivery: prospective cohort study nested within a two-Centre randomised controlled trial of restrictive versus routine use of episiotomy. Int J Obstet Gynaecol. 2013;120:1020–7.

27.

Jiang H, Qian X, Carroli G, Garner P. Selective versus routine use of episiotomy for vaginal birth. Vol. 2017, Cochrane Database of Systematic Reviews. John Wiley and Sons Ltd; 2017.

28.

Flury N, Koenig I, Radlinger L. Crosstalk considerations in studies evaluating pelvic floor muscles using surface electromyography in women: a scoping review. Arch Gynecol Obstet. 2017;295(4):799–809.

29.

Keshwani N, McLean L. State of the art review: Intravaginal probes for recording electromyography from the pelvic floor muscles. Vol. 34, Neurourology and Urodynamics. John Wiley and Sons Inc.; 2015. p. 104–12.

30.

Hermens HJ, Freriks B, Disselhorst-Klug C, Rau G. Development of recommendations for SEMG sensors and sensor placement procedures. J Electromyogr Kinesiol. 2000;10:361–74.
Ethics declarations
Conflict of interest
The authors declare no conflict of interest.
Financial disclaimers
This study was financed in part by the Coordenação de Aperfeiçoamento de Pessoal de Nível Superior (CAPES), Brazil, Finance Code 001, and the National Council for Scientific and Technological Development (CNPq), grant 307,746/2017–8.
Additional information
Publisher's note
Springer Nature remains neutral with regard to jurisdictional claims in published maps and institutional affiliations.
About this article
Cite this article
Driusso, P., Beleza, A.C.S., Mira, D.M. et al. Are there differences in short-term pelvic floor muscle function after cesarean section or vaginal delivery in primiparous women? A systematic review with meta-analysis. Int Urogynecol J 31, 1497–1506 (2020). https://doi.org/10.1007/s00192-020-04231-6
Received:

Accepted:

Published:

Issue Date:
Keywords
Obstetric labor

Physical therapy specialty

Postpartum period

Pregnancy