Abstract
The gear slicing technology has a wide range of applications, not only for involute gear but also for non-involute gear such as circular arc. Previous research shows that gear slicing is very suitable for the production of an RV reducer with high efficiency and precision. In view of this, a design method for slicing cutter is proposed aiming at the circular arc tooth in pinwheel housing of an RV reducer, and the cutter manufacturing and gear slicing experiments have been done. Firstly, two kinds of rake faces are provided, including plane rake face and curved rake face. Then, the working rake angle and relief angle are calculated and analyzed, and a comparison is made, which indicates that the curved rake face is more reasonable in theory. According to the shape characteristics of this kind of surface, a point-grinding method is proposed using a single-sided bevel wheel. At last, the above two kinds of slicing cutters are designed based on the parameters of the pinwheel housing in an RV40E reducer and manufactured on a five-axis grinding machine. The cutting experiment shows that the machining precision is high enough to meet the requirement of the workpiece.
Access options
Buy single article
Instant access to the full article PDF.
US$ 39.95
Tax calculation will be finalised during checkout.
Subscribe to journal
Immediate online access to all issues from 2019. Subscription will auto renew annually.
US$ 119
Tax calculation will be finalised during checkout.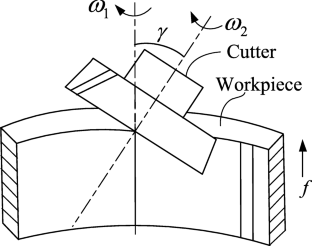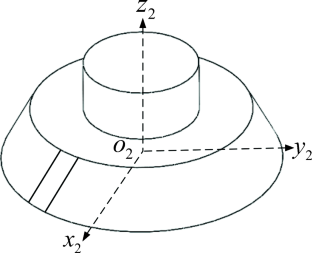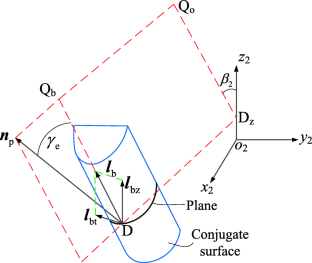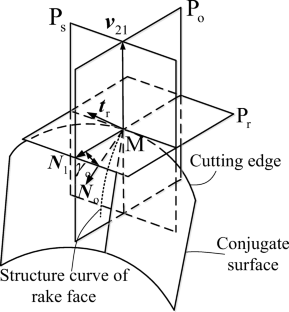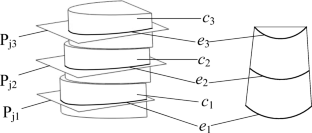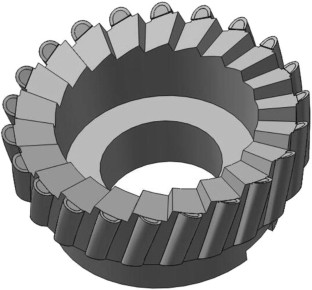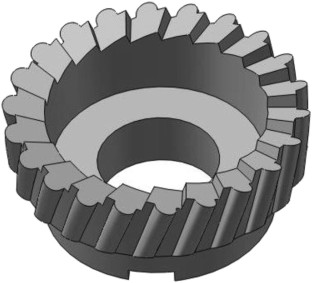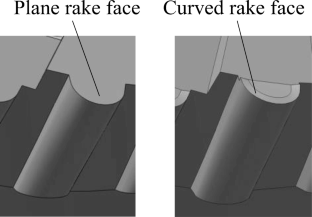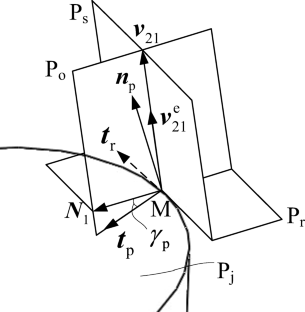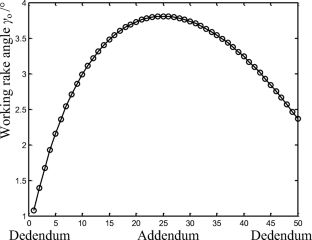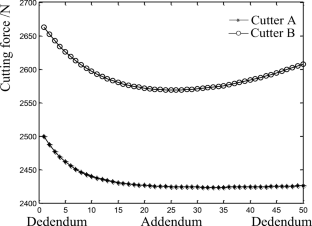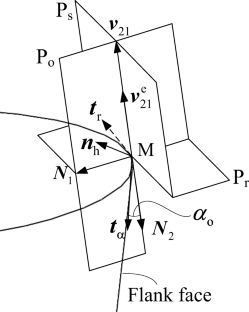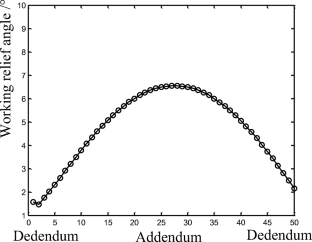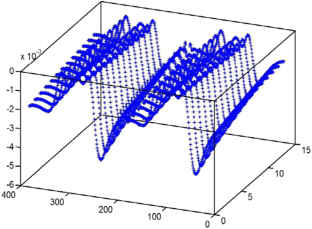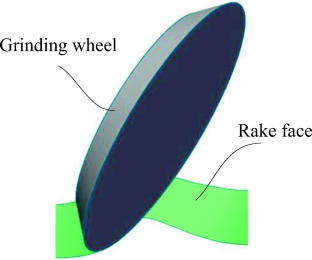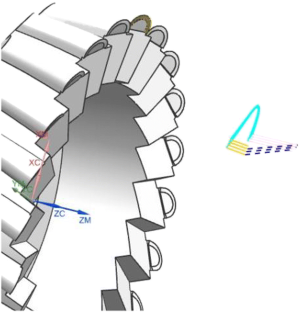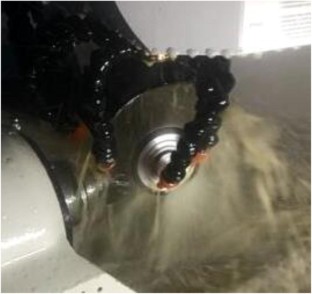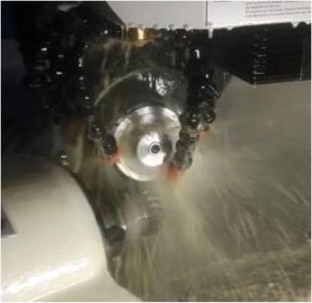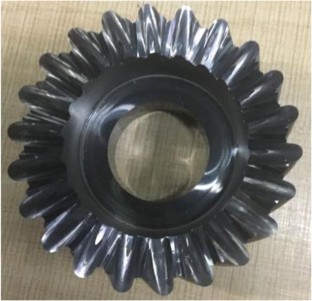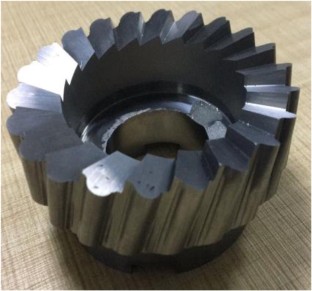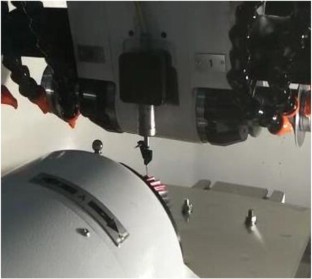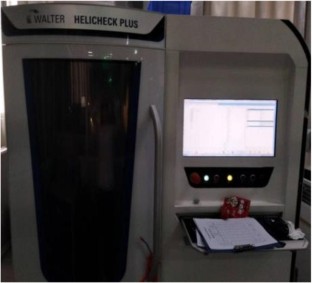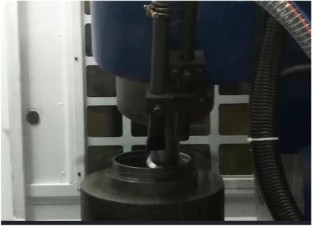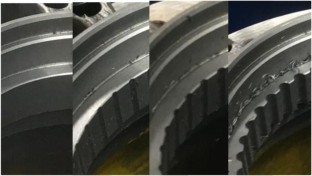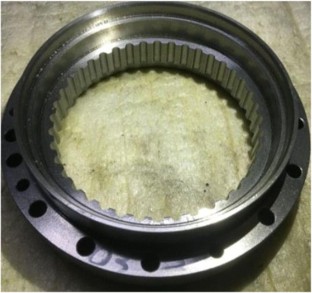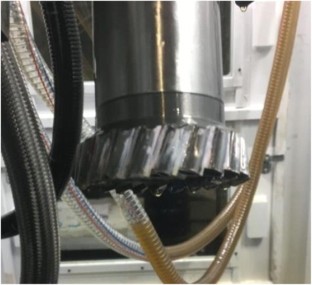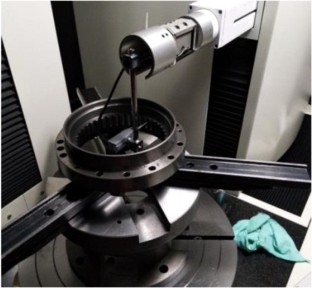 Data availability
The authors confirm that the data supporting the findings of this study are available within the article.
References
1.

Li J, Chen XC, Zhang HY (2011) Slicing technology for cylindrical gear. Chin J Mech Eng-Chin 47(19):193–198

2.

Stadtfeld H (2014) Power skiving of cylindrical gears on different machine platforms. Gear Technol 31(1):52–62

3.

Chen XC, Li J, Lou BC, Shi J, Yang QJ (2013) Effect of the cutter parameters and machining parameters on the interference in gear slicing. Chin J Mech Eng-En 26(6):1118–1126

4.

Tsai CY (2016) Mathematical model for design and analysis of power skiving tool for involute gear cutting. Mech Mach Theory 101:195–208

5.

Guo EK, Hong RJ, Huang XD, Fang CG (2014) Research on the design of skiving tool for machining involute gears. J Mech Sci Technol 28(12):5107–5115

6.

Wang P, Li J, Jin YQ (2018) A study on the design of slicing cutter for cycloid gear based on conjugate theory. Int J Adv Manuf Technol 98:2057–2068

7.

Chen XC, Li J, Lou BC (2013) A study on the design of error-free spur slice cutter. Int J Adv Manuf Technol 68(1–4):727–738

8.

Guo EK, Hong RJ, Huang XD, Fang CG (2016) A novel power skiving method using the common shaper cutter. Int J Adv Manuf Technol 83(1):157–165

9.

Guo Z, Mao SM, Huyan L, Duan DS (2018) Research and improvement of the cutting performance of skiving tool. Mech Mach Theory 120:302–313

10.

Tsai CY, Lin PD (2018) Gear manufacturing using power-skiving method on six-axis CNC turn-mill machining center. Int J Adv Manuf Technol 95:609–623

11.

Jia K, Zheng S, Guo JK, Hong J (2019) A method of cutter profile identification and machining motion simulation for skiving. Chin J Mech Eng-Chin 55(1):216–224

12.

Jia K, Zheng S, Guo JK, Hong J (2019) A surface enveloping-assisted approach on cutting edge calculation and machining process simulation for skiving. Int J Adv Manuf Technol 100:1635–1645

13.

Guo EK, Ren NF, Ren XD, Liu CX (2019) An efficient tapered tool having multiple blades for manufacturing cylindrical gears with power skiving. Int J Adv Manuf Technol 102:2823–2832

14.

Shih YP, Li YJ (2018) A novel method for producing a conical skiving tool with error-free flank faces for internal gear manufacture. J Mech Des 140(4):043302 (9 pages)

15.

Moriwaki I, Osafune T, Nakamura M, Funamoto M, Uriu K, Murakami T, Nagata E, Kurita N, Tachikawa T, Kobayashi Y (2017) Cutting tool parameters of cylindrical skiving cutter with sharpening angle for internal gears. J Mech Des 139(3):033301 (11 pages)

16.

Tachikawa T, Iba D, Kurita N, Nakamura M, Moriwaki I (2017) Basic study on calculation of cutting forces useful for reducing vibration in skiving. J Mech Des 139(10):104501 (6 pages)

17.

Chen CH (2008) Geodesic relative curvature of instantaneous conjugation curve on base surface and geometrical differentials of third order. Mech Mach Theory 43(1):95–103

18.

Chen CH (2006) Geometrical way for describing body motion and equations of relationships between geometrical and kinematical parameters. Mech Mach Theory 41(3):283–306

19.

Li J, Wang P, Jin YQ, Hu Q, Chen XC (2016) Cutting force calculation for gear slicing with energy method. Int J Adv Manuf Technol 83(5–8):887–896

20.

Ho MC, Huang YR, Hu CH (2003) Five-axis tool orientation smoothing using quaternion interpolation algorithm. Int J Mach Tool Manu 43(12):1259–1267
Funding
This work was supported by the Natural Science Foundation of Tianjin (Grant No. 18JCQNJC75200) and Tianjin Jingcheng Machine Tool Co. LTD (No. HX200134).
Ethics declarations
Ethical approval
Not applicable.
Consent to participate
Not applicable.
Consent to publish
Not applicable.
Competing interests
The authors declare no competing interests.
Additional information
Publisher's note
Springer Nature remains neutral with regard to jurisdictional claims in published maps and institutional affiliations.
About this article
Cite this article
Wang, P., Han, L., Li, J. et al. Research on design and manufacturing of gear slicing cutter for circular arc tooth. Int J Adv Manuf Technol (2021). https://doi.org/10.1007/s00170-021-06757-5
Received:

Accepted:

Published:
Keywords
Gear skiving

Cutter design

Cutter face grinding

Non-involute tooth surface machining

Pinwheel housing of an RV reducer