Abstract
This paper presents a new joining by forming process named as "double-sided self-pierce riveting" that makes use of tubular rivets with simple geometry placed in-between two sheets to be joined. The sheets are pushed against each other by flat parallel punches so that the rivets are forced through the sheets and their ends are flared (curled) to create mechanical interlocking's which holds the sheets tightly together. The methodology draws from deformation mechanics and identification of major process parameters, to fabrication and destructive testing of joints. Experimental work in AA5754-H111 aluminum sheets and AISI 304 stainless steel tubular rivets was supported by finite element modelling. Results allow concluding that the new process incorporates the advantages of conventional self-pierce riveting and successfully overcomes its main disadvantages, namely the material protrusions above and below the sheet surfaces and the difficulties in joining sheets of dissimilar materials with large thicknesses. The new mechanical joints also have the advantage over those produced by clinching and self-pierce riveting of being invisible, because they are hidden inside the cross section of the overlapped sheets.
This is a preview of subscription content, log in to check access.
Access options
Buy single article
Instant access to the full article PDF.
US$ 39.95
Price includes VAT for USA
Subscribe to journal
Immediate online access to all issues from 2019. Subscription will auto renew annually.
US$ 199
This is the net price. Taxes to be calculated in checkout.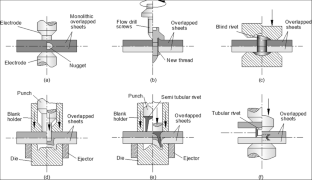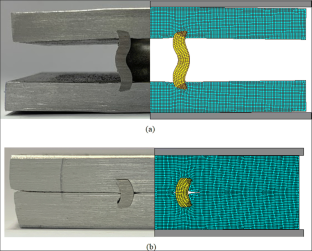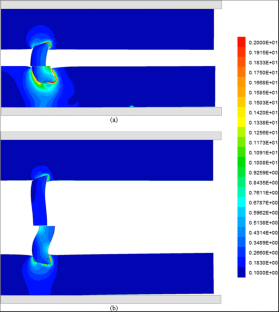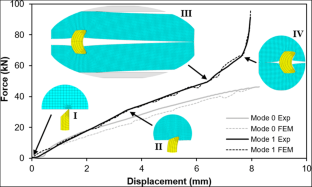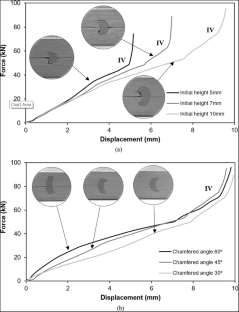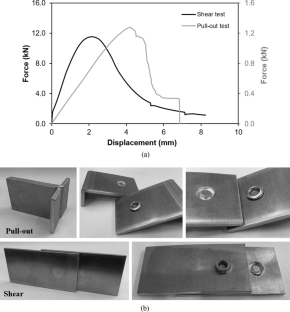 References
1.

Kimchi M, Phillips DH (2018) Resistance spot welding: fundamentals and applications for the automotive industry. Morgan & Claypool, San Rafael

2.

Claus L (2016) New screws cut weight when joining parts and sheets of metals, Machine Design, May 26

3.

Aslan F, Langlois L, Balan T (2019) Experimental analysis of the flow drill screw driving process. Int J Adv Manuf Technol 104:2377–2388

4.

Mori K, Bay N, Fratini L, Micari F, Tekkaya AE (2013) Joining by plastic deformation. CIRP Ann Manuf Technol 62:673–694

5.

Salamati M, Soltanpour M, Fazli A, Zajkani A (2019) Processing and tooling considerations in joining by forming technologies; part A-mechanical joining. Int J Adv Manuf Technol 101:261–315

6.

He X (2017) Clinching for sheet materials. Sci Technol Adv Mater 18:381–405

7.

Eshtayeh MM, Hrairi M, Mohiuddin AKM (2016) Clinching process for joining dissimilar materials: state of the art. Int J Adv Manuf Technol 82:179–195

8.

Zhang Y, He X, Wang Y, Lu Y, Gu F, Ball A (2018) Study on failure mechanism of mechanical clinching in aluminium sheet materials. Int J Adv Manuf Technol 96:3057–3068

9.

He X, Pearson I, Young K (2008) Self-pierce riveting for sheet materials: state-of-the-art. J Mater Process Technol 199:27–36

10.

Li D, Chrysanthou A, Patel I, Williams G (2017) Self-piercing riveting - a review. Int J Adv Manuf Technol 92:1777–1824

11.

Pragana JPM, Silva CMA, Bragança IMF, Alves LM, Martins PAF (2018) A new joining by forming process to produce lap joints in metal sheets. CIRP Ann Manuf Technol 67:301–304

12.

Çam G, İpekoğlu G (2017) Recent developments in joining of aluminum alloys. Int J Adv Manuf Technol 91:1851–1866

13.

Alves LM, Silva FLR, Afonso RM, Martins PAF (2019) Joining sheets to tubes by annular sheet squeezing. Int J Mach Tools Manuf 143:16–22

14.

Nielsen CV, Zhang W, Alves LM, Bay N, Martins PAF (2013) Modelling of thermo-electro-mechanical manufacturing processes with applications in metal forming and resistance welding. Springer-Verlag, London
Funding
The authors would like to acknowledge the support provided by Fundação para a Ciência e a Tecnologia of Portugal and IDMEC under LAETA-UIDB/50022/2020. Luis Alves would also like to thank the support provided by provided by Fundação para a Ciência e a Tecnologia of Portugal under SFRH/BSAB/150323/2019.
Additional information
Publisher's note
Springer Nature remains neutral with regard to jurisdictional claims in published maps and institutional affiliations.
About this article
Cite this article
Alves, L.M., Afonso, R.M. & Martins, P.A.F. Double-sided self-pierce riveting. Int J Adv Manuf Technol 108, 1541–1549 (2020). https://doi.org/10.1007/s00170-020-05503-7
Received:

Accepted:

Published:

Issue Date:
Keywords
Joining by forming

Sheets

Double-sided self-pierce riveting

Experimentation

Finite element method