Abstract
The formation of local features in complex-shaped components is very difficult during rapid hot gas forming. To characterize the local formability of an Al-Mg-Si alloy sheet, free-bulging test and corner-filling test at different temperatures and pressurizing conditions were conducted in this study. The effects of temperature (400 ~ 500 °C) and strain rate (0.1 ~ 10 s-1) on the local formability were analyzed in detail. The local formability was reflected by the ultimate bulging ability and corner filling ability. The reason for local filling behavior was revealed from the theoretical point of view. The sheet had good bulging formability at elevated temperatures and high strain rates. The ultimate bulging ability was almost similar to the decreasing diameter of bugling die. The ultimate strain could reach 0.78 when the temperature was 500 °C, the strain rate was 1.5 s-1, and the diameter of the bugling die was 10 mm. The filling ability increased as the temperature and pressure increased. A corner radius of 2.50 mm was obtained within 1 s when the temperature was 500 °C and the pressurizing rate was 10 MPa/s. In practice, complex-shaped components with local features could be formed within several seconds by hot gas forming.
This is a preview of subscription content, log in to check access.
Access options
Buy single article
Instant access to the full article PDF.
US$ 39.95
Price includes VAT for USA
Subscribe to journal
Immediate online access to all issues from 2019. Subscription will auto renew annually.
US$ 199
This is the net price. Taxes to be calculated in checkout.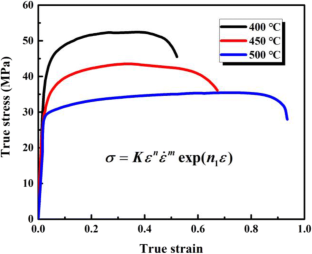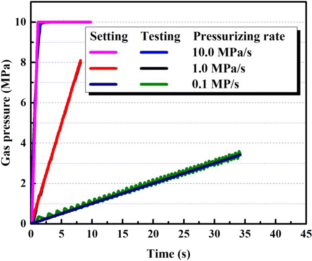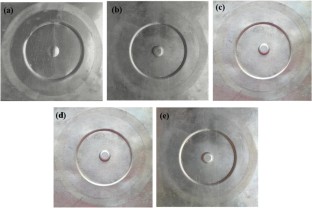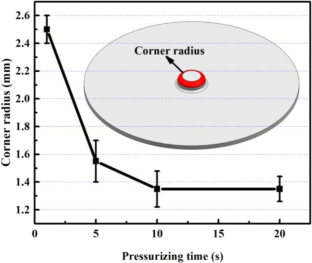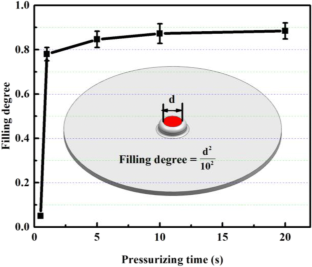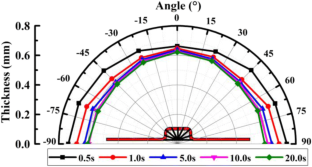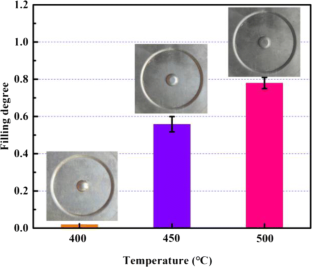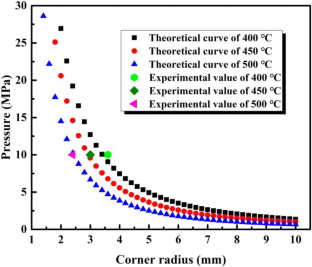 References
1.

Toros S, Ozturk F, Kacar I (2008) Review of warm forming of aluminum–magnesium alloys. J Mater Process Technol 207:1–12

2.

Cui J, Roven H (2010) Recycling of automotive aluminum. Trans Nonferrous Metal Soc 20:2057–2063 (In Chinese)

3.

Yuan S, He Z, Liu G, Wang X, Han C (2012) New developments in theory and processes of internal high pressure forming. Trans Nonferrous Metal Soc 21:2523–2533 (In Chinese)

4.

Yuan S, Fan X (2019) Developments and perspectives on the precision forming processes for ultra-large size integrated components. Int J Extrem Manuf 1:1–18

5.

Abdelkefi A, Guermazi N, Baudeau N, Malecot P, Haddar N (2016) Effect of the lubrication between the tube and the die on the corner filling when hydroforming of different cross-sectional shapes. Int J Adv Manuf Technol 87:1169–1181

6.

Wang X, Song P, Yuan S (2012) Investigation on corner filling process in hydroforming of thin-walled aluminum alloy tubular part with polygonal sections. Mater Trans 53:796–800

7.

Chu G, Chen G, Lin Y, Yuan S (2019) Tube hydro-forging−a method to manufacture hollow component with varied cross-section perimeters. J Mater Process Technol 265:150–157

8.

Psyk V, Risch D, Kinsey B, Tekkaya A, Kleiner M (2011) Electromagnetic forming-a review. J Mater Process Technol 211:787–829

9.

Ma H, Huang L, Li J, Duan X, Ma F (2018) Effects of process parameters on electromagnetic sheet free forming of aluminium alloy. Int J Adv Manuf Technol 96:359–369

10.

Park H, Lee J, Lee Y, Kim J, Kim D (2020) Characteristic evaluation of electromagnetic forming system and its application to deformation prediction in bulge forming. Int J Adv Manuf Technol 107:775–789

11.

Karbasian H, Tekkaya A (2010) A review on hot stamping. J Mater Process Technol 210(15):2103–2118

12.

Chatterjee R, Mukhopadhyay J (2018) A Review of Super plastic forming. Mater Today Proc 5:4452–4459

13.

Merklein M, Wieland M, Lechner M, Bruschi S, Ghiotti A (2016) Hot stamping of boron steel sheets with tailored properties: a review. J Mater Process Technol 228:11–24

14.

Chen C, Chen M, Xie L, Gong Z, Ye J (2019) Numerical and experimental investigations of the hot stamping process for complex aircraft skin parts composed of TA32 high-temperature titanium alloy using an Arrhenius-type constitutive model. Int J Adv Manuf Technol 103:807–817

15.

Zhu L, Liu Z, Zhang Z (2019) Investigation on strengthening of 7075 aluminum alloy sheet in a new hot stamping process with pre-cooling. Int J Adv Manuf Technol 103:4739–4746

16.

Krajewski P, Schroth J (2007) Overview of quick plastic forming technology. Mater Sci Forum 551(552):3–12

17.

Wu Y, Liu G, Wang K, Liu Z, Yuan S (2017) The deformation and microstructure of Ti-3Al-2.5 V tubular component for non-uniform temperature hot gas forming. Int J Adv Manuf Technol 88:2143–2152

18.

He Z, Fan X, Xu Y (2011) Investigation on the formability of 5A06 sheet for rapid gas forming. Rare Metal Mater Eng 40:144–147

19.

Aksenov S, Chumachenko E, Kolesnikov A, Osipov S (2015) Determination of optimal gas forming conditions from free bulging tests at constant pressure. J Mater Process Technol 217:158–164

20.

Hector L, Khraisheh M, Bower A (2010) New approach to gas pressure profile prediction for high temperature AA5083 sheet forming. J Mater Process Technol 210:825–834

21.

Paul A, Strano M (2016) The influence of process variables on the gas forming and press hardening of steel tubes. J Mater Process Technol 228:160–169

22.

Fan X, He Z, Zhou W (2016) Formability and strengthening mechanism of solution treated Al–Mg–Si alloy sheet under hot stamping conditions. J Mater Process Technol 228:179–185

23.

Lin Y, Chen X (2011) Critical Review of Experimental Results and Constitutive Descriptions for Metals and Alloys in Hot Working. Mater Des 32(4):1733–1759

24.

Mulder J, Vegter H, Aretz H, Keller S, Antonius H (2015) Accurate determination of flow curves using the bulge test with optical measuring systems. J Mater Process Technol 226:169–187

25.

Hamzah A, Sumit H, Abdulrahman A (2018) Determination of the yield loci of four sheet materials (AA6111-T4, AC600, DX54D + Z, and H220BD + Z) by using uniaxial tensile and hydraulic bulge tests. Int J Adv Manuf Technol 398:1307–1319

26.

Atkinson M (1997) Accurate determination of biaxial stress—strain relationships from hydraulic bulging tests of sheet metals. Int J Mech Sci 39:761–769

27.

Marciniak Z, Duncan J, Hu S (2002) Mechanics of sheet metal forming. Butterworth-Heinemann, London

28.

Hill R (1950) A theory of the plastic bulging of a metal diaphragm by lateral pressure. Lond Edinburgh Dublin Philos Mag J Sci 41:1133–1142

29.

Song Y, Zhao J (1985) Mechanical analysis of the optimum pressure law of filling fillet and groove in superplastic bulging. J Jilin Univ Technol 3:269–278 (In Chinese)
Funding
This study was financially supported by the National Natural Science Foundation of China (51705102), the National Key Research and Development Program of China (2017YFB0306304), and the Natural Science Foundation of Heilongjiang Province (QC2018061). The authors would like to take this opportunity to express their sincere appreciation to the fund.
Additional information
Publisher's note
Springer Nature remains neutral with regard to jurisdictional claims in published maps and institutional affiliations.
About this article
Cite this article
Fan, X., Chen, X., Lin, Y. et al. Research on the local formability of Al-Mg-Si alloy sheet during rapid hot gas forming. Int J Adv Manuf Technol 108, 1839–1848 (2020). https://doi.org/10.1007/s00170-020-05478-5
Received:

Accepted:

Published:

Issue Date:
Keywords
Al-Mg-Si alloy sheet

Hot gas forming

Local formability

Pressurizing

Deformation behavior