Abstract
In this study, Inconel 718 (IN718) superalloys were fabricated by laser additive manufacturing (LAM) under different laser power. The microstructure and precipitation phase of IN718 superalloys were examined by optical microscope (OM), X-ray diffraction (XRD), scanning electron microscope (SEM), and energy-dispersive X-ray spectrometer (EDS) methods. The results show that the micropores of the specimens decrease with the increasing laser power. Meanwhile, the morphology of Nb-rich Laves phase changed from skeleton-like to island-like, and the sizes reduced from 10 to below 2 μm. When the laser power of 1200 W is applied, the dense microstructure and the uniformly distributed Laves phase with smallest volume and quantity are observed. The dry sliding test is performed to record the coefficient of friction (CoF) and wear loss of IN718 superalloys, and then the wear surface is detected by a laser scanning confocal microscope (LSCM) and a SEM. The results indicate that the laser power played a crucial role in wear performance of the specimens. At an optimal laser power of 1200 W, a relatively stable friction state and the lowest wear rate of 1.355 × 10−3 mm3 N−1 m−1 are obtained during the wear process. Less debris and slighter plastic deformation are detected and the wear mechanism is abrasive wear and adhesive wear.
This is a preview of subscription content, log in to check access.
Access options
Buy single article
Instant access to the full article PDF.
US$ 39.95
Price includes VAT for USA
Subscribe to journal
Immediate online access to all issues from 2019. Subscription will auto renew annually.
US$ 199
This is the net price. Taxes to be calculated in checkout.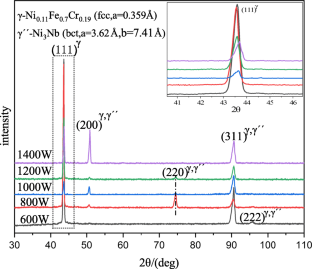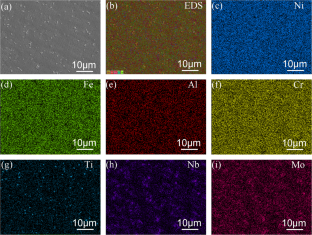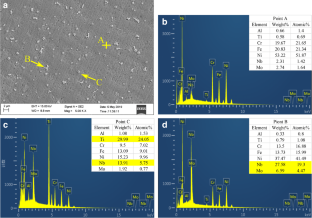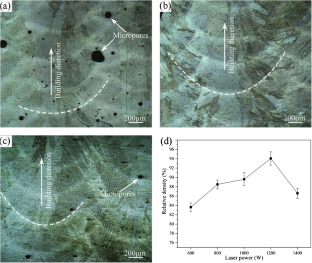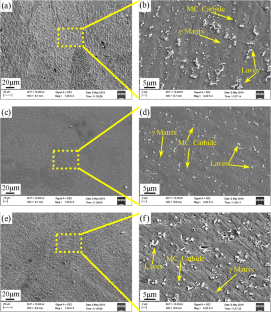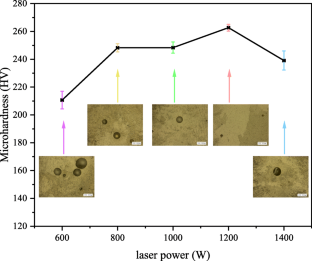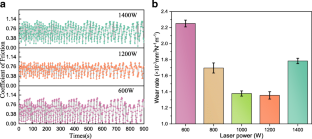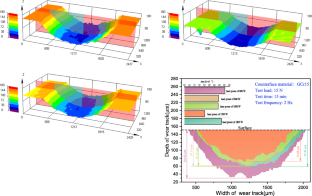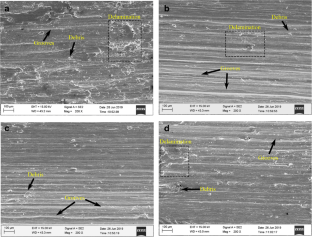 Funding
The authors received support from the National Natural Science Foundation of China (No. 51775100) and the Fundamental Research Funds for the Central Universities under grant number N170306003.
Ethics declarations
In compliance with the relevant laws and institutional guidelines, and institutional committee(s) that have approved the experiments.
Additional information
Publisher's note
Springer Nature remains neutral with regard to jurisdictional claims in published maps and institutional affiliations.
About this article
Cite this article
Xu, Y., Gong, Y., Li, P. et al. The effect of laser power on the microstructure and wear performance of IN718 superalloy fabricated by laser additive manufacturing. Int J Adv Manuf Technol 108, 2245–2254 (2020). https://doi.org/10.1007/s00170-020-05172-6
Received:

Accepted:

Published:

Issue Date:
Keywords
IN718 superalloys

Laser additive manufacturing (LAM)

Laves phase

Wear performance