Abstract
5G and industrial IoT are both cutting-edge technologies today. Although they serve the communications and industrial sectors separately, the relevance of technology will still make them closely related. Intelligent manufacturing industry IoT relies on high-speed developed Internet technology. The high-performance 5G network will greatly promote the rapid development of Internet applications and will also have a profound impact on the application of industrial Internet of Things. Based on the technology and application characteristics of industrial Internet of Things and 5G communication system, this paper analyzes the development status of industrial IoT applications based on 5G environment and analyzes how to improve the quality of 5G network technology of industrial Internet of Things. System and intelligent manufacturing industrial IoT applications provide some helpful help.
Access options
Buy single article
Instant access to the full article PDF.
US$ 39.95
Tax calculation will be finalised during checkout.
Subscribe to journal
Immediate online access to all issues from 2019. Subscription will auto renew annually.
US$ 119
Tax calculation will be finalised during checkout.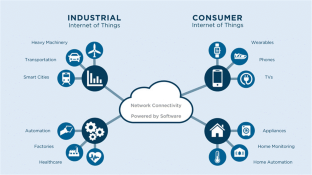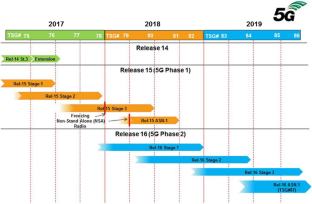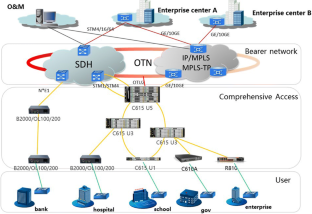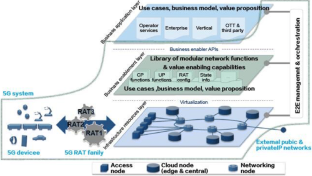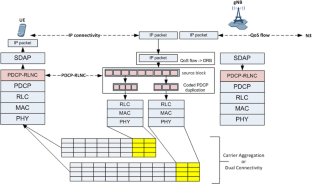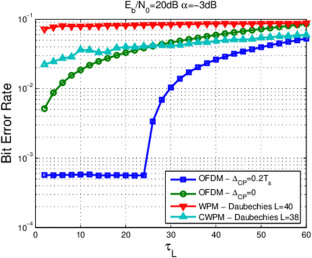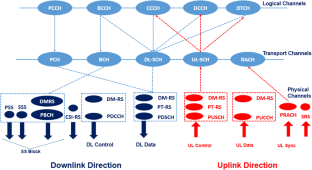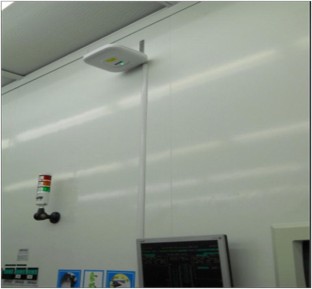 References
1.

Song Y, Zhang H, Xi L, Zhu C, Hong J (2017) Intelligent access scheme for Internet of Things supported by 5G wireless network. IEEE Photon Technol Lett 18(22):2362–2364

2.

Alnoman A, Anpalagan A (2017) Towards the fulfillment of 5G network requirements: technologies and challenges. Telecommun Syst 65(1):1–16

3.

Shu Z, Wan J, Zhang D, Li D (2016) Cloud-integrated cyber-physical systems for complex industrial applications. Mobile Netw Appl 21(5):865–878

4.

Lema MA, Laya A, Mahmoodi T, Cuevas M, Sachs J, Markendahl J et al (2017) Business case and technology analysis for 5G low latency applications. IEEE Access 5(99):5917–5935

5.

Laoudias C, Moreira A, Kim S, Lee S, Wirola L, Fischione C (2018) A survey of enabling technologies for network localization, tracking, and navigation. IEEE Commun Surv Tutorials 20(4):3607–3644

6.

Akpakwu GA, Silva BJ, Hancke GP, Abu-Mahfouz AM (2018) A survey on 5G networks for the Internet of Things: communication technologies and challenges. IEEE Access 6(99):3619–3647

7.

Navarro-Ortiz J, Sendra S, Ameigeiras P, Lopez-Soler JM (2018) Integration of LoRaWAN and 4G/5G for the industrial Internet of Things. IEEE Commun Mag 56(2):60–67

8.

Iannacci J (2018) Compact modelling-based coupled simulation of RF-MEMS networks for 5G and Internet of Things (IoT) applications. Microsyst Technol 25(1):1–10

9.

Rausch T, Dustdar S, Ranjan R (2018) Osmotic message-oriented middleware for the Internet of Things. IEEE Cloud Comp 5(2):17–25

10.

Munoz R, Mangues-Bafalluy J, Vilalta R, Verikoukis C (2018) The CTTC 5G end-to-end experimental platform: integrating heterogeneous wireless/optical networks, distributed cloud, and IoT devices. IEEE Veh Technol Mag 11(1):50–63

11.

Leng K, Bi Y, Jing L, Fu H, Van Nieuwenhuse I (2018) Research on agricultural supply chain system with double chain architecture based on blockchain technology. Futur Gener Comput Syst 86:641–649
Additional information
Publisher's note
Springer Nature remains neutral with regard to jurisdictional claims in published maps and institutional affiliations.
About this article
Cite this article
Chu, Y., Pan, L., Leng, K. et al. Research on key technologies of service quality optimizationfor industrial IoT 5G network for intelligent manufacturing. Int J Adv Manuf Technol 107, 1071–1080 (2020). https://doi.org/10.1007/s00170-019-04389-4
Received:

Accepted:

Published:

Issue Date:
Keywords
5G technology

Industrial Internet of Things

Supporting platform

Everything interconnection

Intelligent manufacturing