Abstract
Purpose
There has been a recent resurgence in interest in posterolateral instabilities of the knee joint. As this terminology comprises a large variety of pathologies, confusion and ambiguity in communication between surgeons and allied health professionals are generated. Consequently, accurate classification criteria are required to account for thorough preoperative diagnostics, surgical decision-making, and a standardized scientific documentation of injury severity.
Methods
A working group of five knee surgeons, who retrospect more than 2000 reconstructions of the posterolateral corner (PLC) at the minimum, was founded. An advanced PubMed search was conducted to identify key definitions. After defining an accurate diagnostic work-up, popular consensus was reached on definitions and covariates for a novel classification, rating of injury severity, and the resulting surgical decision-making.
Results
Three columns (lateral instability, cruciate ligament involvement, and relevant covariates), each ranging from A to D with increasing severity and assigning a number of points, were needed to meet the requirements. The generated terminology translated into the Posterolateral Instability Score (PoLIS) and the added number of points, ranging from 1 to 18, depicted the injury severity score.
Conclusion
The presented classification may enable an objective assessment and documentation of the injury severity of the inherently complex pathology of injuries to the lateral side of the knee joint.
Level of evidence
V.
This is a preview of subscription content, log in to check access.
Access options
Buy single article
Instant access to the full article PDF.
US$ 39.95
Price includes VAT for USA
Subscribe to journal
Immediate online access to all issues from 2019. Subscription will auto renew annually.
US$ 199
This is the net price. Taxes to be calculated in checkout.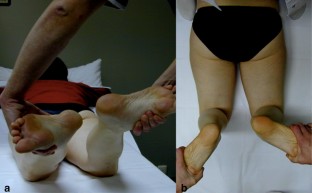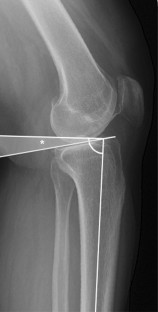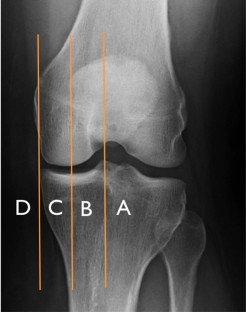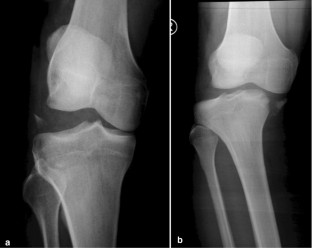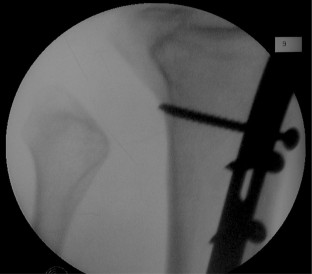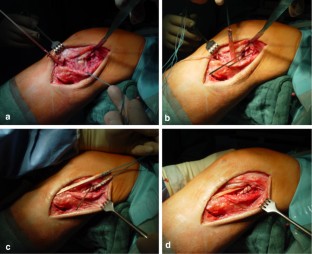 References
1.

Agneskirchner JD, Hurschler C, Stukenborg-Colsman C, Imhoff AB, Lobenhoffer P (2004) Effect of high tibial flexion osteotomy on cartilage pressure and joint kinematics: a biomechanical study in human cadaveric knees. Winner of the AGA-DonJoy Award 2004. Arch Orthop Trauma Surg 124:575–584

2.

Arciero RA (2005) Anatomic posterolateral corner knee reconstruction. Arthroscopy 21:1147

3.

Arthur A, LaPrade RF, Agel J (2007) Proximal tibial opening wedge osteotomy as the initial treatment for chronic posterolateral corner deficiency in the varus knee: a prospective clinical study. Am J Sports Med 35:1844–1850

4.

Badhe NP, Forster IW (2002) High tibial osteotomy in knee instability: the rationale of treatment and early results. Knee Surg Sports Traumatol Arthrosc 10:38–43

5.

Bartlett J (2002) Stress radiography for documentation for posterior instability of the knee. In: ISAKOS Knee committee closed interim meeting: workshop PCL/PLS reconstruction, Florence

6.

Bernhardson AS, Aman ZS, Dornan GJ, Kemler BR, Storaci HW et al (2019) Tibial slope and its effect on force in anterior cruciate ligament grafts: anterior cruciate ligament force increases linearly as posterior tibial slope increases. Am J Sports Med 47:296–302

7.

Bernhardson AS, Aman ZS, DePhillipo NN, Dornan GJ, Storaci HW et al (2019) Tibial slope and its effect on graft force in posterior cruciate ligament reconstructions. Am J Sports Med 47:1168–1174

8.

Bousquet G, Charmion L, Passot JP, Girardin P, Relave M, Gazielly D (1986) Stabilization of the external condyle of the knee in chronic anterior laxity. Importance of the popliteal muscle. Rev Chir Orthop Reparatrice Appar Mot 72:427–434

9.

Chahla J, Murray IR, Robinson J, Lagae K, Margheritini F et al (2019) Posterolateral corner of the knee: an expert consensus statement on diagnosis, classification, treatment, and rehabilitation. Knee Surg Sports Traumatol Arthrosc 27:2520–2529

10.

Dejour H, Bonnin M (1994) Tibial translation after anterior cruciate ligament rupture. Two radiological tests compared. J Bone Jt Surg Br 76:745–749

11.

Fanelli GC, Feldmann DD (1999) Management of combined anteriorcruciate ligament/posterior cruciate ligament/posterolateral complex injuries of the knee. Oper Tech Sports Med 7:143–149

12.

Fanelli GC, Edson CJ (2012) Surgical treatment of combined PCL-ACL medial and lateral side injuries (global laxity): surgical technique and 2- to 18-year results. J Knee Surg 25:307–316

13.

Frosch KH, Akoto R, Heitmann M, Enderle E, Giannakos A, Preiss A (2015) Arthroscopic reconstruction of the popliteus complex: accuracy and reproducibility of a new surgical technique. Knee Surg Sports Traumatol Arthrosc 23:3114–3120

14.

Geeslin AG, LaPrade RF (2011) Outcomes of treatment of acute grade-III isolated and combined posterolateral knee injuries: a prospective case series and surgical technique. J Bone Jt Surg Am 93:1672–1683

15.

Gwinner C, Weiler A, Roider M, Schaefer FM, Tung TM (2017) Tibial slope strongly influences knee stability after posterior cruciate ligament reconstruction: a prspective 5 to 15 year follow-up. Am J Sports Med 45:355–361

16.

Gwinner C, Jung TM, Schatka I, Weiler A (2019) Posterior laxity increases over time after PCL reconstruction. Knee Surg Sports Traumatol Arthrosc 27:389–396

17.

Höher J, Harner CD, Vogrin TM, Baek GH, Carlin GJ, Woo SL (1998) In situ forces in the posterolateral structures of the knee under posterior tibial loading in the intact and posterior cruciate ligament-deficient knee. J Orthop Res 16:675–681

18.

Hughston JC, Andrews JR, Cross MJ, Moschi A (1976) Classification of knee ligament instabilities. Part I. The medial compartment and cruciate ligaments. J Bone Jt Surg Am 58:159–172

19.

Hughston JC, Andrews JR, Cross MJ, Moschi A (1976) Classification of knee ligament instabilities. Part II. The lateral compartment. J Bone Jt Surg Am 58:173–179

20.

Jacobsen K (1976) Stress radiographical measurement of the anteroposterior, medial and lateral stability of the knee joint. Acta Orthop Scand 47:335–344

21.

Jung TM, Reinhardt C, Scheffler SU, Weiler A (2006) Stress radiography to measure posterior cruciate ligament insufficiency: a comparison of five different techniques. Knee Surg Sports Traumatol Arthrosc 14:1116–1121

22.

King AH, Krych AJ, Prince MR, Pareek A, Stuart MJ, Levy BA (2016) Surgical outcomes of medial versus lateral multiligament-injured, dislocated knees. Arthroscopy 32:1814–1819

23.

Krudwig WK, Witzel U, Ullrich K (2002) Posterolateral aspect and stability of the knee joint. II. Posterolateral instability and effect of isolated and combined posterolateral reconstruction on knee stability: a biomechanical study. Knee Surg Sports Traumatol Arthrosc 10:91–95

24.

LaPrade RF, Ly TV, Wentorf FA, Engebretsen L (2003) The posterolateral attachments of the knee: a qualitative and quantitative morphologic analysis of the fibular collateral ligament, popliteus tendon, popliteofibular ligament, and lateral gastrocnemius tendon. Am J Sports Med 31:854–860

25.

LaPrade RF, Johansen S, Wentorf FA, Engebretsen L, Esterberg JL, Tso A (2004) An analysis of an anatomical posterolateral knee reconstruction: an in vitro biomechanical study and development of a surgical technique. Am J Sports Med 32:1405–1414

26.

LaPrade RF, Wentorf FA, Fritts H, Gundry C, Hightower CD (2007) A prospective magnetic resonance imaging study of the incidence of posterolateral and multiple ligament injuries in acute knee injuries presenting with a hemarthrosis. Arthroscopy 23:1341–1347

27.

Larson RV (2001) Isometry of the lateral collateral and popliteofibular ligaments and techniques for reconstruction using a free semitendinosus tendon graft. Oper Tech Sports Med 9:84–90

28.

Mariani PP, Puddu G, Ferretti A (1984) Arthroscopy in the diagnosis and treatment of meniscal lesions of the knee associated with chronic ligamentous instability. Ital J Orthop Traumatol 10(3):355–361

29.

McCarthy M, Camarda L, Wijdicks CA, Johansen S, Engebretsen L, Laprade RF (2010) Anatomic posterolateral knee reconstructions require a popliteofibular ligament reconstruction through a tibial tunnel. Am J Sports Med 38:1674–1681

30.

Meric G, Gracitelli GC, Aram L, Swank M, Bugbee WD (2015) Tibial slope is highly variable in patients undergoing primary total knee arthroplasty: Analysis of 13.546 computed tomography scans. J Arthroplasty 30:1228–1232

31.

Mueller W (1982) Das Knie. Form, Funktion und ligamentäre Wiederherstellungschirurgie. Springer, Heidelberg

32.

Mueller ME, Perren SM, Allgoewer M (1991) Manual of internal fixation: techniques recommended by the AO-ASIF group. Springer, Berlin

33.

Noyes FR, Barber-Westin SD, Albright JC (2006) An analysis of the causes of failure in 57 consecutive posterolateral operative procedures. Am J Sports Med 34:1419–1430

34.

Osti L, Papalia R, Rinaldi P, Denaro V, Bartlett J, Maffulli N (2009) The kneeling view: evaluation of the forces involved and side-to-side difference. Knee 16:463–465

35.

Pacheco RJ, Ayre CA, Bollen SR (2011) Posterolateral corner injuries of the knee: a serious injury commonly missed. J Bone Jt Surg Br 93:194–197

36.

Rios CG, Leger RR, Cote MP, Yang C, Arciero RA (2010) Posterolateral corner reconstruction of the knee: evaluation of a technique with clinical outcomes and stress radiography. Am J Sports Med 38:1564–1574

37.

Sanders TL, Johnson NR, Pareek A, Krych AJ et al (2018) Satisfactory knee function after single-stage posterolateral corner reconstruction in the multi-ligament injured/dislocated knee using the anatomic single-graft technique. Knee Surg Sports Traumatol Arthrosc 26:1258–1265

38.

Schulz MS, Russe K, Weiler A, Eichhorn HJ, Strobel MJ (2003) Epidemiology of posterior cruciate ligament injuries. Arch Orthop Trauma Surg 123:186–191

39.

Schulz MS, Steenlage ES, Russe K, Strobel MJ (2007) Distribution of posterior tibial displacement in knees with posterior cruciate ligament tears. J Bone Jt Surg Am 89:332–338

40.

Simonian PT, Sussmann PS, von Trommel M, Wickiewicz TL, Warren RF (1997) Popliteomeniscal fasciculi and lateral meniscal stability. Am J Sports Med 25:849–853

41.

Strobel MJ, Schulz MS, Petersen WJ, Eichhorn HJ (2006) Combined anterior cruciate ligament, posterior cruciate ligament, and posterolateral corner reconstruction with autogenous hamstring grafts in chronic instabilities. Arthroscopy 22:182–192

42.

Strobel M, Stedtfeld H (1990) Diagnostic evaluation of the knee. Springer, New York

43.

Tischer T, Paul J, Pape D, Hirschmann MT, Imhoff AB et al (2017) The impact of osseous malalignment and realignment procedures in knee ligament surgery: a systematic review of the clinical evidence. Orthop J Sports Med 5:2325967117697287
Funding
No funding related to this study was received by any of the authors.
Ethics declarations
Conflict of interest
Each author certifies that he has no commercial associations (e.g., consultancies, stock ownership, equity interest, patent/licensing arrangements, etc.) that might pose a conflict of interest in connection with the submitted article. More specifically, none of the authors received payments or services, either directly or indirectly (i.e., via his or her institution), from a third party in support of any aspect of this work.
Ethical approval
This study does not contain any studies with human participants performed by any of the authors.
Additional information
Publisher's Note
Springer Nature remains neutral with regard to jurisdictional claims in published maps and institutional affiliations.
Electronic supplementary material
Below is the link to the electronic supplementary material.
Appendix
Appendix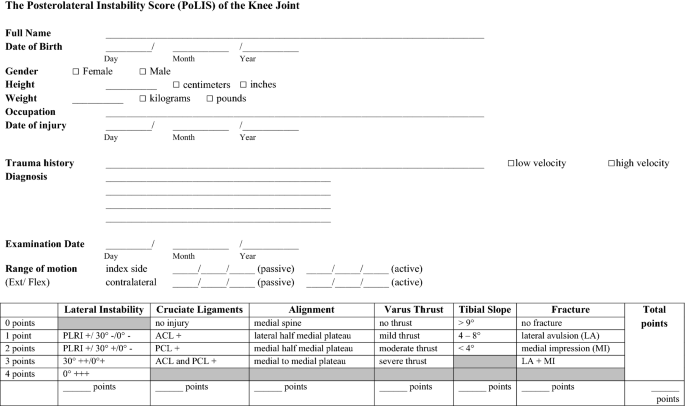 About this article
Cite this article
Weiler, A., Frosch, K., Gwinner, C. et al. The Posterolateral Instability Score (PoLIS) of the knee joint: a guideline for standardized documentation, classification, and surgical decision-making. Knee Surg Sports Traumatol Arthrosc (2020). https://doi.org/10.1007/s00167-020-06044-y
Received:

Accepted:

Published:
Keywords
Knee joint

Lateral collateral ligament

Popliteus

Posterolateral corner

Tibial slope