This is a preview of subscription content, log in to check access.
Access options
Buy single article
Instant access to the full article PDF.
US$ 39.95
Price includes VAT for USA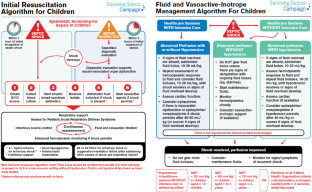 Ethics declarations
Conflicts of interest
All authors decline any conflict of interest related to the submitted manuscript.
Additional information
Publisher's Note
Springer Nature remains neutral with regard to jurisdictional claims in published maps and institutional affiliations.
About this article
Cite this article
Tissieres, P., Peters, M.J., Kissoon, N. et al. Might the surviving sepsis campaign international guidelines be less confusing? Authors' reply. Intensive Care Med (2020). https://doi.org/10.1007/s00134-020-06158-4