Zusammenfassung
Die polnische Universität in Wilna wurde im Jahre 1919 wieder geöffnet. 1924 entstand die Chirurgische Klinik mit 110 Betten. Als erster Ordinarius wurde Kornel Michejda, Schüler des Professors Kader aus Krakau, nominiert. Michejda war ein vielseitig ausgebildeter und universeller Chirurg und begabter Dozent. Er beschäftigte sich überdurchschnittlich mit urologischen Krankheitsbildern und operierte auch zahlreiche Patienten mit Krankheiten der Harnorgane. 1933 errichtete er als erster in seiner Klinik in Wilna eine urologische Station und eine getrennte urologische Sprechstunde in seiner Polyklinik. Erster Leiter der urologischen Station wurde Dr. Perlmann aus Berlin. Perlmann war ein erfahrener Chirurg und Urologe. Er erlernte die Chirurgie bei August Bier in Berlin und war ein langjähriger Mitarbeiter von Prof. Eugen Joseph. Nach dem Freitod seines Chefs emigrierte Perlmann 1933 nach Polen und bekam von Michejda eine Stelle als Leiter der Urologischen Station in Wilna. Von 1933 bis 1935 behielt er diesen Posten. In dieser kurzen Zeit modernisierte er diese Einrichtung erheblich. Dank seines Engagements und großer Facherfahrung gelang es Perlmann, die Abteilung von ihren Anfängen an zu organisieren und sie zu einer modernen Diagnostik und urologischen Versorgung zu gestalten. Das Fallbeispiel zeigt, wie ein Urologe der endoskopischen Richtung zur Fachetablierung an der ältesten polnischen Universität wesentlich beigetragen hat. Michejda, Perlmann und Janowicz kann man als Begründer der Urologie in Wilna bezeichnen. Ausführliche Recherchen in Archiven und Bibliotheken in Polen, Litauen, Deutschland und Israel sind zu diesem Thema unternommen worden. Bis Ende 1945 gab es in Wilna keine selbständige Urologische Abteilung.
Abstract
The Polish University in Vilnius was reopened in 1919. In 1924, a surgical clinic with 110 beds was established. Professor Kornel Michejda, a student of Professor Kader from Cracow, became the first director of the Department of Surgery. Professor Michejda was a talented lecturer and skilled general surgeon. Besides abdominal, thorax, breast, and orthopedic surgery, Michejda was also interested in urology. He operated on numerous patients with diseases of the urogenital system. In 1933, he was the first head of the department to establish a urological ward at his Vilnius surgical clinic and to organize a separate urology outpatient department at the clinic. The first head of the urological department was Dr. Simon Perlmann, an experienced surgeon and urologist. He learned surgery from Professor Bier and urology from Professor Eugen Joseph in Berlin. After the suicide of his boss Eugen Joseph, Perlmann left Berlin and immigrated to Vilnius (Poland), his homeland. There he became the head of the urological ward. He transferred pioneering methods of urological diagnostics and therapy from Berlin to Vilnius during his short tenure from 1933 to 1935, thus, modernizing this facility considerably. Thanks to his commitment and professional experience he was able to organize the department from the beginning so that it could offer modern diagnostics and urological care. In this case, an endoscopic urologist contributed significantly to the establishment of the oldest Polish University. Michejda, Perlmann and Janowicz are the founders of urology in Vilnius. Extensive research has been conducted in archives and libraries in Poland Lithuania, Germany, and Israel. Up to the end of 1945 there was no independent separate urology department in Vilnius.
Access options
Buy single article
Instant access to the full article PDF.
US$ 39.95
Tax calculation will be finalised during checkout.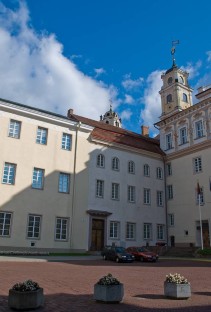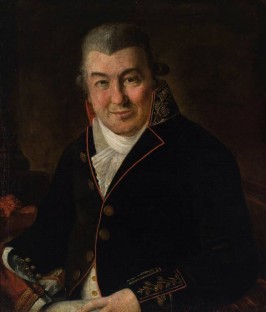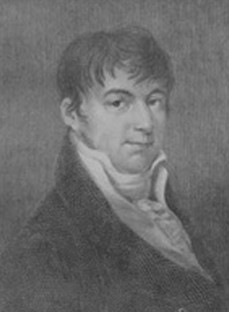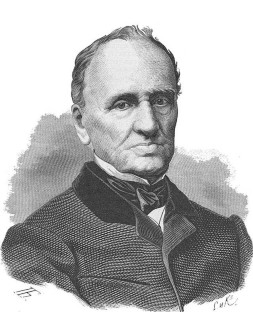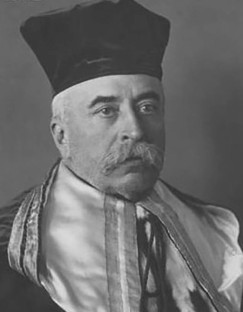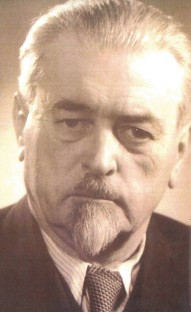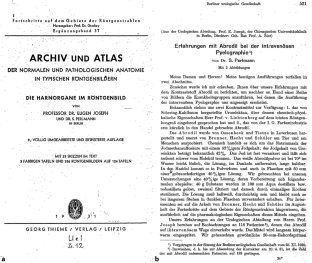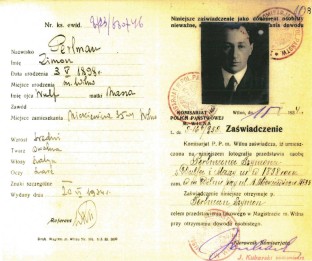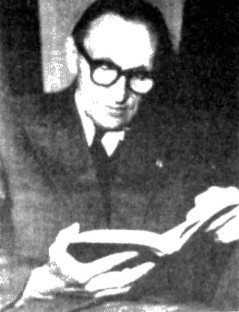 Literatur
1.

Alexander M (2003) Kleine Geschichte Polens. Reclam, Stuttgart, S 64–161

2.

Arbeitskreis Geschichte der Urologie (Hrsg) (2007) Urologie in Deutschland. Bilanz und Perspektiven. Springer, Berlin Heidelberg

3.

Bojczuk H (1998) Jan Fryderyk Niszkowski (1774–1816),Twórca litewskiej szkoły chirurgicznej, ojciec biednych I pocieszyciel cierpiących. Arch Hist Filoz Med 61(2–3):183–190

4.

Bojczuk H (2000) Vilnius Medical Association: the first half-century (1805–1850). Med Nowożytna 7(2):75–85

5.

Ciesielska M (2015) Professor Kornel Michejda-the Righteous Among the Nations. Nowa Med 4:124–127

6.

Davies N (1981) Jogaila: the lithuanian union (1386–1572). In: God's playground. A history of Poland, Bd. I. Columbia University Press, Billing and Sons, London Worcester, S 115–155

7.

Dutkiewicz A (1990) Jan Janowicz 1893–1964. In: Rudowski W, Śródka A, Album Chirurgów Polskich. PAN Wydział Nauk Medycznych. Ossolineum, Wrocław, Warszawa, Kraków, Gdańsk, Łódź, S 100–101

8.

Eckart W (1990) Geschichte der Medizin. Die monastische Medizin (5. bis 12. Jahrhundert). Springer, Berlin, Heidelberg, New York, London, Paris, Tokyo. Hong Kong, Barcelona, S 82–85

9.

Encyklopedia Polski. Kraków, Wydawnictwo Ryszard Kulczyński, (1996) 768

10.

Fatouros G (1999) Wujek Jakob. In: Biographisch-Bibliographishes Kirchenlexikon (BBKL), Bd. 15. Bautz, Herzberg, S 1549–1550

11.

Fischer G (1978) Chirurgie vor 100 Jahren. Reprint. Springer, Berlin Heidelberg, New York, S 17–70

12.

Gawrońska-Garstka M (2009) Rys Historii Uniwersytetu Wileńskiego. Przegląd Naukowo-Metodyczny. Edukacja dla Bezpieczeństwa Bd. 3. Muzeum Historii Polski, Posen, Warschau, S 71–78

13.

Girsztowt P (1866) Konstanty Porcyanko. Tyg Illus 13(350):261–262

14.

Glinko T (1996) Zaryz dziejów Wydziału Lekarskiego Uniwersytetu Stefana Batorego. In: Piechnik L, Puchowski K (Hrsg) Z dziejów Almae Matris Vilensis. Księga pamiątkowa ku czci 400-lecia założenia i 75-lecia wskrzeszenia Uniwersytetu Wileńskiego. Wydawnictwo WAM, Kraków, S 185–201

15.

Hierholzer K, Hierholzer J (2002) The Discovery of renal contrast media in Berlin. Am J Nephrol 22:295–299

16.

Hubmann R (2007) Publikationsorgane der deutschen Urologen. In: Arbeitskreis Geschichte der Urologie (Hrsg) Urologie in Deutschland. Bilanz und Perspektiven. Springer, Berlin Heidelberg, S 59–62

17.

Jackiewicz M (2016) Universität Vilnius auf unterschiedlichen Ständen seiner Tätigkeit. ZW 47. Akademie und Universität der Gesellschaft Jesu/Universitas et Universitas Vilnensis Societas Jesu, Hits, S 1579–1782 (Publiziert am 24. Februar)

18.

Jocius KK, Ramonas H, Mickevicius J (1999) The development of urology in Lithuania. In: Mattelaer JJ (Hrsg) De Historia Urol. Europ, Bd. 6. EAU, Arnhem, S 101–119

19.

Kierzak A (2014) Wacław Pelikan (1790–1873) and his management of otorhinolaryngological problems. Otolaryngology 13(I4):191–196

20.

Kieturakis Z (1953) Z przemówiena prof. Z. Kieturakisa z okazji 30-leciaia działalności zawodowej prof. Michejdy. Pol Przegl Chir 25(2):107–116

21.

Krischel M, Moll F, Bellmann J, Scholz A, Schultheiss D (Hrsg) (2011) Zwischen Anpassung und Vertreibung Bd. 1–2. Hentrich&Hentrich, Berlin (im Auftrag der Deutschen Gesellschaft für Urologie Urologen im Nationalsozialismus)

22.

Kudelski J, Badyda J (2004) Outline of the history of urology in Bialystok region. In: Borkowski A (Hrsg) 50-years of the Polish urological association, Bd. 2. Remedy, Warszawa, S 569–572

23.

Lithuania (2003) Encyclopedia Britannica, 15. Aufl. Bd. 7, S 400–402 (vol. 12: 376–377 and vol.14: 702–707)

24.

Lithuanian Central State Historical Archives, Vilnius, 2017

25.

Michejda K (1960) Z dziejów chirurgii Wileńskiej. Pol Przegl Chir 32(8–9):755–759

26.

Michejda K (1986) Wspomnienia Chirurga, Wydawnictwo Literackie, Kraków, S 1–340

27.

Noszczyk W (2011) Chirurgia cechowa w Europie. S. 11–16 und Chirurgia w dobie zaborów. Wilno. In: Zarys dziejów Chirurgii polskiej. Ed. W. Noszczyk Wydawnictwo Lekarskie PZWL, Warszawa, 215–233.

28.

Noszczyk W, Andziak P (1990) Józef Ziemacki 1856–1925. In: Rudowski W, Śródka A (Hrsg) Album Chirurgów Polskich. PAN Wydział Nauk Medycznych. Ossolineum, Wrocław, Warszawa, Kraków, Gdańsk, Łódź, S 306–307

29.

Offer M, Herzog R, Pasher Y, Ohry A (2017) Medicine and urology in Eretz-Izrael in the first half of the 20th century and in the shadow of the Holocaust. In: Schultheiss D, Moll FH (Hrsg) Urology under the Swastika. EAU, Davidsfonds, Uitgeverij, S 226–253

30.

Ostrowska T (1983) Chirurgia w polskim Wilnie 1919–1939. In: Noszczyk W (Hrsg) Polski Słownik Biograficzny, Bd. 27. Chirurgia na Cesarskim Uniwersytecie Wileńskim, Wrocław Warszawa Kraków Gdańsk Łódź Wilno, S 1982

31.

Perlmann S (1925) Über Verengungen der Ureteren. Z Urol 19:283–299

32.

Perlmann S (1930) Nahtlose Operationen am Nierenbecken und Ureter. Z Urol 24:530–533

33.

Perlmann S (1930) Über Darm- und Mesenterial-Drüsen-Tuberkulose. Zusammenfassung. In: Jahrbuch der Dissertationen der Medizinischen Fakultät der Friedrich-Wilhelm-Uniwersytät zu Berlin. Fakultät der Friedrich-Wilhelm-Uniwersytät, Berlin, S 267–269

34.

Perlmann S (1931) Erfahrungen mit Abrodil bei der intravenösen Pyelographie. Z Urol 25:531–540

35.

Perlmann S, Stehler W (1933) Untersuchungen über die Ätiologie der Blasengewächse. (Experimentelle Erzeugung von Blasengeschwülsten). Z Urol Chir 36:139–164

36.

Perzyna L (1792) Nauki Cyrulickiey krótko zebranej. Drukarnia JO. Xcia Jmei Prymasa Arey Biskupa Gnieźnieńskiego, Kalisz (Zbiory Głównej Biblioteki Lekarskiej, Warszawa)

37.

Podgórska-Klawe Z (1966) Wacław Pelikan Professor of the University in Wilno (1790–1893). On the occasion of 175th anniversary of his birth. Arch Hist Filoz Med 28(1):97–110

38.

Pogorzelska D, Janowicz L (2004) Sylwetki polskich lekarzy – dr Jan Janowicz. Eskulap Świętokrzyski. Pismo Świętokrzyskiej Izby Lekarskiej. Wyd.: Okr. Rada Lek. w Kielcach. 12

39.

Poland. History (2003) Encyclopaedia Britannica, 15. Aufl. Bd. 25, S 940–956

40.

Porcyanko K ( (1830) Steinbohrung mit Hilfe von Civiale. Dziennik Med Chir I Farm 1(4):495–504 (Tageszeitung für medizinische Chirurgie und Pharmazie)

41.

Protokoły z posiedzeń Wil. Tow. Lek. w Pam. Wil. Tow. Lek. Wydawnictwo "Pogoń", Drukarnia "PAX", Wilno 1935, 11, zeszyt 4–5. S. 265–269, and 1935, Heft 6, S. 364.

42.

Rathert P, Moll F, Schultheiss D (1999) Highlights in the history of urology in Germany. In: Mattelaer JJ (Hrsg) De Historia Urol Europ, Bd. 6. EAU, Arnhem, S 45–74

43.

Reicher M (1935) Sprawozdanie z działalnosci Wydziału Lekarskieg i Uniwersytetu Stefana Batorego w Wilnie w roku akademickim. XIV rok działalności Wydziału. Aktivität von Medizinischen Fakultät in Wilna. Jahresbericht. 259

44.

Schultze Wessel M, Götz I, Makhotina E (2010) Vilnius. Geschichte und Gedächtnis einer Stadt zwischen den Kulturen. Campus, Frankfurt am Main, S 147 (198 f, 203–208)

45.

Sokół S (1967) History of surgery in Poland. Part 1: craftsmen dealing with surgery. Ossolineum, Wroclaw, Warszawa, Krakow

46.

Stanek A (1995) Historia Chirurgii w Uniwersytecie Stefana Batorego w Wilnie w latach 1919–1939. Akademia. Medyczna w Gdańsku, Endirpol, Gdańsk, S 1–135

47.

Stanek A, Śledziński Z (2001) Dzieje nauczania medycyny w Wilnie. 1. Uniwersytet oraz Akademia Medyko-Chirurgiczna w Wilnie 1778–1942. In: Żydowo MM (Hrsg) Dzieje nauczania medycyny na ziemiach polskich, Bd. 1. Polska Akademia Umiejętności, Kraków, S 189–220 (Rozprawy Wydziału Lekarskiego)

48.

Stanek A, Matuszewski M, Wajda Z (2001) Urologia w Uniwersytecie Stefana Batorego. Urol Pol 54(4):96–100

49.

Stawiak-Ososińska M (2015) Kształcenie akuszerek w Wilnie w czasach Szkoły Głównej Wielkiego Księstwa Litewskiego i Szkoły Głównej Litewskiej. (1780–1803). Rocznik Andrologiczny (Andropogy Yearbook), Bd. 22, S 325–338

50.

Supruniuk A (2004) Universität Vilnius 1579–2004. Głos Uczelni Bd. 11. Uniwersytet MK, Toruń, S 9–13

51.

Szarejko P (1994) Korzeniowski Józef. Slownik lekarzy Polskich XIX wieku. Semper, Warszawa, S 128–129

52.

Tazbir J (1978) Piotr Skarga Szermierz kontrreformacji. Rzesowskie Zakłady Graficzne. Państwowe Wydawnictwo. "Wiedza Powszechna", Warszawa

53.

Winau R (1987) Medizin in Berlin. Walter de Gruyter, Berliner Medizin im Nationalsozialismus, Berlin, New York, S 324–335

54.

Wrzosek A (1925) Założenie Królewskiej Szkoły Lekarskiej w Grodnie za Stanisława Augusta. Arch Hist Filoz Med 2(2):149–168

55.

Yafo Municipal Archives. Tel-Aviv, Israel. In: book of Levy N, Levy Y (2012) "The Physicians of the holy Land, 1799–1948". Itay Bahur Publisher, Zichron Yaakov, Israel, on Dr. Simon Perlmann, and his wife Dr. Tauba Perlmann (Tatiana nèe Kamien), short biography

56.

Zabłotniak R (1980) Polacy studiujący medycynę I farmację w Kownie (1940–1944). Prz Lek 37(1):101–104

57.

Zajaczkowski T (2019) The beginning of medicine and urology in Vilnius. The impact of political changes on progress in urology and medcine. In Van Kerrebroeck Ph, Schultheiss D (Hrsg) De Historia Urol. Europ. EAU. Arnhem, 26:95–123

58.

Zieliński J, Kopacz A, Kruszewski WJ (2006) Kornel Michejda – prekursor powojennej chirurgii Gdańskiej (Kornl Michejda – precursor of the post-war Danzig surgery). Ann Acad Med Gedan 36:241–250
Ethics declarations
Interessenkonflikt
T. Zajaczkowski und A. M. Zamann geben an, dass kein Interessenkonflikt besteht.
Dieser Beitrag beinhaltet keine von den Autoren durchgeführten Studien an Menschen oder Tieren.
Additional information
Herrn Prof. Dr. med. Peter Rathert zum 80. Geburtstag gewidmet.
About this article
Cite this article
Zajaczkowski, T., Zamann, A.M. Entwicklung der Medizin in Wilna. Anfänge der Urologieetablierung am Beispiel von Kornel Michejda (1887–1960) und Simon Perlmann (1898–1949). Urologe 59, 469–477 (2020). https://doi.org/10.1007/s00120-019-0907-4
Schlüsselwörter
Geschichte der Medizin

Universität Wilna

Urologie

Kornel Michejda

Simon Perlmann
Keywords
History of medicine

University of Vilnius

Urology

Kornel Michejda

Simon Perlmann