Zusammenfassung
Maligne Erkrankungen bei Kindern sind selten, immer lebensbedrohend und erfordern eine aggressive, mit viel Toxizität und Risiko verbundene Therapie. Mittlerweile ermöglicht diese mehr als 80 % Langzeitüberleben. Gravierende körperliche Veränderungen und Krankheitsfolgen im somatischen und im psychosozialen Bereich sind allerdings nicht selten. Immer ist auch die Gesamtfamilie hochgradig belastet, und neben dem erkrankten Kind können Geschwister und Eltern sowie das Familiensystem als solches schweren Schaden nehmen.
Vor diesem Hintergrund wurde das Konzept einer stationären Rehabilitation für Kinder nach hämatoonkologischen Erkrankungen unter Einbeziehung der Gesamtfamilie 1985 auf der Katharinenhöhe begründet und hat sich inzwischen als familienorientierte Rehabilitation (FOR) in Deutschland etabliert. Die wichtigsten Elemente sind die Durchführung der Rehamaßnahmen in einer geschlossenen Gruppe gleichbetroffener Familien über 4 Wochen, die aktive Einbeziehung aller mitaufgenommenen Erziehenden und Geschwister in den Rehaprozess sowie die individuelle Bedürfnis- und zielorientierte Rehagestaltung mit bewusster Nutzung der Gruppendynamik als wichtigem Wirkfaktor. In diesem Setting können funktionelle Rehaziele beim Primärpatienten sowie psychosomatische Leiden bei den Begleitpersonen (Sekundärpatienten) gleichermaßen angegangen und das Familiensystem als wichtiger Faktor der Salutogenese wieder ins Gleichgewicht gebracht werden.
Neue Herausforderungen sind die gesellschaftlichen Veränderungen in den Familienstrukturen, eine zunehmende kulturelle und sprachliche Vielfalt, aber auch neue Entwicklungen in der Akutmedizin sowie die Frage nach der Anwendbarkeit auf andere schwere Erkrankungen.
Abstract
Malignant diseases in children are rare, always life-threatening and require an aggressive treatment. Nowadays, this enables a more than 80% long-term survival but is associated with high toxicity and risks. Severe physical changes and somatic as well as psychosocial sequelae are, however, not uncommon. A malignant disease has a major negative impact on the whole family and not only the patient but also parents and siblings as well as the whole family system can become adversely affected.
Against this background the concept of inpatient rehabilitation for children after treatment of malignant diseases with involvement of the whole family was established in 1985 at the institution Katharinenhöhe. Meanwhile, family-oriented rehabilitation has become established in pediatric hemato-oncology in Germany. The most important elements include rehabilitation in a closed group of equally affected families over 4 weeks, the active inclusion of all parents and siblings as part of the therapeutic process, customized planning and focusing according to individual needs and use of the group dynamics as therapeutic means. Within this setting, functional goals of rehabilitation in the primary patient can be addressed as well as psychosomatic disorders in accompanying family members (secondary patients). The family system can be restabilized as an important factor of salutogenesis.
New challenges are the ongoing social changes in family structures, an increasing cultural and linguistic diversity, but also new developments in pediatric oncology and the question whether the concept of family-oriented rehabilitation can be transferred to other severe diseases.
Access options
Buy single article
Instant access to the full article PDF.
US$ 39.95
Tax calculation will be finalised during checkout.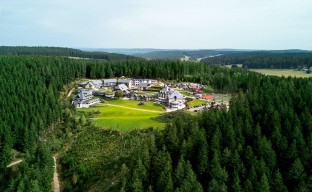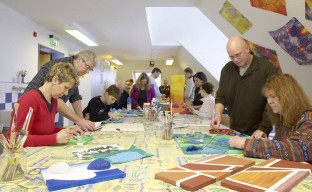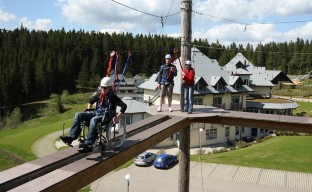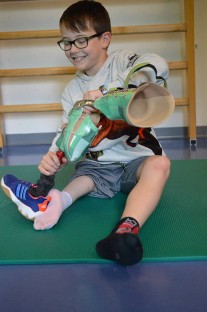 Literatur
1.

Erdmann F, Kaatsch P, Grabow D, Spix C (2020) German childhood cancer registry—annual report 2019 (1980–2018). Institute of Medical Biostatistics, Epidemioloy and Informatics (IMBEI) at the University Medical Center of the Johannes Gutenberg University, Mainz

2.

Weber-Kellermann I (1996) Die deutsche Familie. Versuch einer Sozialgeschichte. In: Meyers Lexikon 1998. Meyers Lexikonverlag, Berlin

3.

Cierpka M (1996) Handbuch der Familiendiagnostik. Springer, Heidelberg

4.

Verordnungsformular Muster 61, aktuell gültige Fassung vom 01.04.2020, Kassenärztliche Vereinigung, Berlin
Ethics declarations
Interessenkonflikt
S. Maier und S. Sauter geben an, dass kein Interessenkonflikt besteht.
Für diesen Beitrag wurden von den Autoren keine Studien an Menschen oder Tieren durchgeführt. Für die aufgeführten Studien gelten die jeweils dort angegebenen ethischen Richtlinien. Für Bildmaterial oder anderweitige Angaben innerhalb des Manuskripts, über die Patienten zu identifizieren sind, liegt von ihnen und/oder ihren gesetzlichen Vertretern eine schriftliche Einwilligung vor.
Additional information
Redaktion
R. Kerbl, Leoben
About this article
Cite this article
Maier, S., Sauter, S. Familienorientierte Rehabilitation nach hämatoonkologischen Erkrankungen. Monatsschr Kinderheilkd (2021). https://doi.org/10.1007/s00112-021-01118-8
Schlüsselwörter
Nachsorge

Rechtliche Aspekte

Gruppentherapie

Pädiatrische Onkologie

Ganzheitliche Medizin
Keywords
Aftercare

Legal aspects

Group therapy

Pediatric oncology

Holistic medicine