Zusammenfassung
Die dermatologische Rezeptur ist unverzichtbar als Instrument der personalisierten Therapie in der pädiatrischen Dermatologie. In den letzten Jahren hat sich das Patientenmanagement im Bereich dermatologischer Erkrankungen vorwiegend bei Erwachsenen, aber auch bei Kindern erheblich verändert. Neben der bewährten topischen Therapie gibt es gerade im Bereich der entzündlichen Dermatosen mit schwerer Krankheitslast immer mehr Systemtherapeutika. Die topischen Therapien stehen weiterhin im Vordergrund, und gerade in der Versorgung der pädiatrischen Patienten sind Rezepturen als Therapieoption unverzichtbar. Neben Variabiliät der Wirkstoffkonzentrationen und Umsetzung neuester Kenntnisse ist die Verordnung von Magistralrezepturen im Bereich der Basistherapeutika und der Verordnung großer Mengen eine therapeutische Option. Magistralrezepturen sollten Individualrezepturen bevorzugt werden. Sammlungen von auf Plausibilität überprüften Magistralrezepturen werden von verschiedenen Anbietern zur Verfügung gestellt.
Abstract
In recent years, patient management in the area of dermatolgogical diseases has changed considerably in both adults and children. In addition to well-established topical treatment, new systemic treatment approaches have emerged. Topical treatments are still in the forefront in the management of pediatric patients with dermatological diseases. In addition, formulations are therapeutic options that enable us to increase the treatment possibilities due to the fact that we can change concentrations of ingredients, implement new findings from clinical research and/or prescribe large amounts of topical basic therapy. Extemporaneous formulations should be preferred to individual preparations.
Access options
Buy single article
Instant access to the full article PDF.
US$ 39.95
Tax calculation will be finalised during checkout.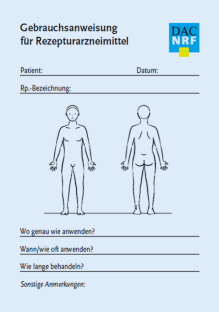 Weiterführende Literatur
1.

Höger PH (2021) Differentialdiagnostik und Therapie bei Kindern und Jugendlichen Bd. 4

2.

Melhorn S (2016) Local antibiotics or antiseptics in combination with glucocorticoids. Hautarzt 67:850–852

3.

Standardisierte Rezepturen, Formelsammlung für Ärzte, Pharmazeutisches Laboratorium des DAC/NRF 10. überarbeitete Auflage 2019 Govi-Verlag

4.

Staubach P, Lunter DJ (2014) Basic or maintenance therapy in dermatology. Hautarzt 65(1):63–72

5.

Staubach P, Reimann H, Gehring W, Leitner E (2017) Leitlinie: Dermatologische Rezepturen. Gesellschaft für Dermopharmazie, (www.gd-online.de)

6.

Salzmann S, Salzmann O, Staubach P (2020) Rezepturen in der Dermatologie – eine Analyse des Verordnungsverhaltens im Alltag. J Dtsch Dermatol Ges 18:334–340

7.

Staubach P, Salzmann S, Peveling-Oberhag A et al (2018) Extemporaneous formulations in Germany—relevance for everyday clinical practice. J Dtsch Dermatol Ges 16:566–574

8.

Wohlrab J (2016) Topika und deren Einsatz in der Dermatologie. Individual- und Magistralrezeptur. J Dtsch Dermatol Ges 14(11):1061–1071

10.

Ziegler AS (2018) Rezeptur-Retter. Problemrezepturen erkennen. Deutscher Apotheker Verlag, Stuttgart
Ethics declarations
Interessenkonflikt
P. Staubach gibt an, dass kein Interessenkonflikt besteht.
Für diesen Beitrag wurden vom Autor keine Studien an Menschen oder Tieren durchgeführt. Für die aufgeführten Studien gelten die jeweils dort angegebenen ethischen Richtlinien.
About this article
Cite this article
Staubach, P. Kinderdermatologie – Was ist beim Rezeptieren zu beachten?. Hautarzt (2021). https://doi.org/10.1007/s00105-021-04763-y
Schlüsselwörter
Rezepturen

Magistralrezepturen

Basistherapie

Personalisierte Medizin

Topische Therapien
Keywords
Formulations

Extemporaneous formulations

Basic therapy

Personlized medicine

Topical administration