This is a preview of subscription content, log in to check access.
Access options
Buy single article
Instant access to the full article PDF.
US$ 39.95
Price includes VAT for USA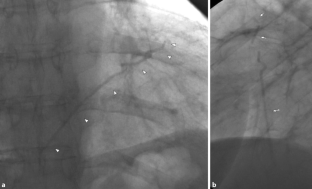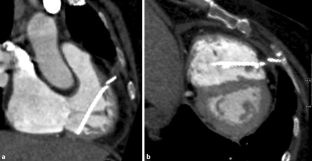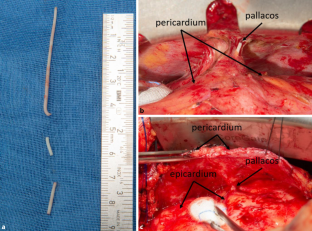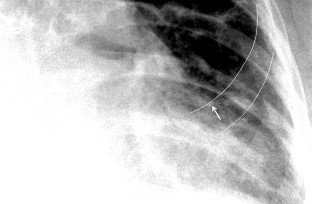 References
1.

Wielpütz MO, Heußel CP (2011) Pulmonary emphysema, osteoporosis, and unknown pulmonary hyperdensities. Intensivmed 48:53

2.

Gu CN, Brinjikji W, Evans AJ et al (2016) Outcomes of vertebroplasty compared with kyphoplasty: a systematic review and meta-analysis. J Neurointerv Surg 8:636–642

3.

Chandra RV, Maingard J, Asadi H, Slater LA, Mazwi TL, Marcia S, Barr J, Hirsch JA (2018) Vertebroplasty and kyphoplasty for osteoporotic vertebral fractures: what are the latest data? AJNR Am J Neuroradiol 39(5):798–806

4.

Zhan Y, Jiang J, Liao H et al (2017) Risk factors for cement leakage after vertebroplasty or kyphoplasty: a meta-analysis of published evidence. World Neurosurg 101:633–642

5.

Shridhar P, Chen Y, Khalil R, Plakseychuk A, Cho SK, Tillman B, Kumta PN, Chun Y (2016) A review of PMMA bone cement and intra-cardiac embolism. Materials (Basel) 9(10):6
Ethics declarations
Conflict of interest
M.O. Wielpütz reports grants from Vertex, grants from Boehringer Ingelheim and grants from Christiane Herzog Stiftung e. V. outside the submitted work. N. Geis received speaker's honoraria from W.L. Gore & Associates GmbH and Daiichi Sankyo Deutschland GmbH outside the submitted work. C.P. Heussel received lecture fees from Novartis, Basilea and Bayer and research funding from the German Center for Lung Research outside the submitted work. Stock ownership in medical industry: GSK. R.M. Mathy, T.C. Kuhn, J. Kappes, A. Ruhparwar, L. Frankenstein, M. Tanner, C. Fischer, C. Kasperk, M. Kreuter and F.M. Wilkens declare that they have no competing interests.
For this article no studies with human participants or animals were performed by any of the authors. All studies performed were in accordance with the ethical standards indicated in each case. Additional written informed consent was obtained from all individual participants or their legal representatives for whom identifying information is included in this article.
Additional information
Shared first authorship between René Michael Mathy and Tim Christian Kuhn.
Redaktion
M. Buerke, Siegen
About this article
Cite this article
Mathy, R.M., Kuhn, T.C., Kappes, J. et al. Intracardial PMMA bone cement embolism after kyphoplasty—an unusual cause for sudden chest pain, hemothorax and hemopericardium. Med Klin Intensivmed Notfmed (2020). https://doi.org/10.1007/s00063-020-00698-9
Received:

Revised:

Accepted:

Published: