Zusammenfassung
Qualitätsindikatoren werden in der Medizin genutzt, um indirekt Qualität über Kennzahlen abzubilden. Gerade die Intensivmedizin beinhaltet eine Vielzahl von Standardprozessen, für die sich eine Qualitätsüberwachung anbietet. Die in der Qualitätssicherung angewandten Indikatoren haben dabei Vor- und Nachteile. Die Bewertung grundlegender Aspekte zur Indikatoranwendung in der Intensivmedizin lässt sich anhand unterschiedlicher Indikatortypen darlegen. Ein Vergleich unterschiedlicher Indikatoren – die intensivmedizinischen Qualitätsindikatoren der DIVI (Deutsche Interdisziplinäre Vereinigung für Intensiv- und Notfallmedizin) und eine Auswahl internationaler Indikatoren – zeigt den möglichen Nutzen von Indikatoren, aber auch Grenzen der Anwendbarkeit und Aussagekraft. Die vergleichende Darstellung berücksichtigt dabei soweit möglich die Anwendbarkeit für einzelne Institutionen. Bei der Entwicklung von Qualitätsindikatoren existiert kein Goldstandard. Dennoch zeichnen sich in den letzten Jahren methodische Fortschritte für diesen Bereich ab. Da die Anwendung von Indikatoren bislang keinen wissenschaftlich belegbaren Nutzen für das Patientenoutcome zeigen konnte, wird man bei deren Entwicklung und Anwendung zukünftig diesen Aspekt in den Fokus rücken müssen. Zusätzlich werden Themenfelder für die Entwicklung von Kennzahlen genannt, die sich vor allem stärker am langfristigen Patientenwohl orientieren müssen.
Abstract
Quality indicators are used in medicine to indirectly reflect quality via key figures. Intensive care medicine, in particular, contains a large number of standard processes for which quality monitoring is a suitable solution. The indicators used in quality assurance have advantages and disadvantages. The evaluation of fundamental aspects of the use of indicators in intensive care medicine can be illustrated by means of different types of indicators. A comparison of different indicators—the intensive care quality indicators of the DIVI (Deutsche Interdisziplinäre Vereinigung für Intensiv- und Notfallmedizin [German interdisciplinary association for intensive care and emergency medicine]) and a selection of international indicators—shows possible benefits of indicators, but also their limits in applicability and meaningfulness. The comparison also takes into account the possible applicability for individual institutions. There is no gold standard for the development of quality indicators. Nevertheless, methodological progress has been made in this area in recent years. Since the use of indicators has so far been unable to demonstrate any scientifically verifiable benefit for patient outcome, this aspect will have to come into the focus regarding development and application in the future. In addition, topics for the development of key figures are mentioned, which above all must be oriented more strongly towards the long-term well-being of patients.
Access options
Buy single article
Instant access to the full article PDF.
US$ 39.95
Tax calculation will be finalised during checkout.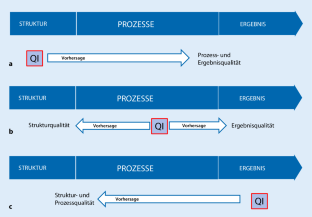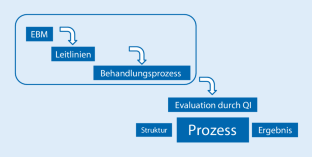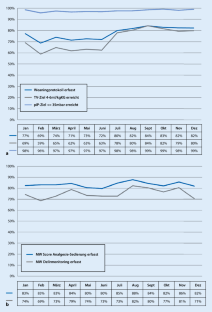 Abbreviations
AWMF:

Arbeitsgemeinschaft der Wissenschaftlich Medizinischen Fachgesellschaften

CCI:

"Chronic critical illness"

CLABSI:

"Central line associated bloodstream infection"

DAS:

Delir, Analgesie, Sedierung

ESICM:

European Society of Intensive Care Medicine

GKV:

Gesetzliche Krankenversicherung

GRADE:

"Grading of recommendations, assessment, development and evaluation"

KISS:

Krankenhaus-Infektions-Surveillance-System

MRE:

Multiresistente Erreger

PICS:

"Post intensive care syndrome"

SARI:

"Surveillance of antibiotic use and resistance in intensive care units"

VAP:

Ventilatorassoziierte Pneumonie
Literatur
1.

Institute for Healthcare Improvement (IHI) (2014) What is a bundle?

2.

Arbeitsgemeinschaft der Wissenschaftlichen Medizinischen Fachgesellschaften (AWMF) (2017) S3-Leitlinie - Invasive Beatmung und Einsatz extrakorporaler Verfahren bei akuter respiratorischer Insuffizienz

3.

Becker M, Breuing J, Nothacker M et al (2018) Guideline-based quality indicators‑a systematic comparison of German and international clinical practice guidelines: protocol for a systematic review. Syst Rev 7:5

4.

Berenholtz SM, Dorman T, Ngo K et al (2002) Qualitative review of intensive care unit quality indicators. J Crit Care 17:1–12

5.

Blumenstock G (2011) Zur Qualität von Qualitätsindikatoren. Bundesgesundheitsblatt Gesundheitsforschung Gesundheitsschutz 54:154–159

6.

Braun JP, Bause H, Bloos F et al (2010) Peer reviewing critical care: a pragmatic approach to quality management. Ger Med Sci. https://doi.org/10.3205/000112

7.

Braun JP, Mende H, Bause H et al (2010) Quality indicators in intensive care medicine: why? Use or burden for the intensivist. Ger Med Sci. https://doi.org/10.3205/000111

8.

de Vos ML, van der Veer SN, Wouterse B et al (2015) A multifaceted feedback strategy alone does not improve the adherence to organizational guideline-based standards: a cluster randomized trial in intensive care. Implement Sci 10:95

9.

Dijkema LM, Dieperink W, van Meurs M et al (2012) Preventable mortality evaluation in the ICU. Crit Care 16:309

10.

Donabedian A (1988) The quality of care. How can it be assessed? JAMA 260:1743–1748

11.

Druml W, Druml C (2019) Overtreatment in intensive care medicine. Med Klin Intensivmed Notfmed 114:194–201

12.

Elke G, Hartl WH, Kreymann KG et al (2018) DGEM-Leitlinie: "Klinische Ernährung in der Intensivmedizin". Aktuel Ernahrungsmed 43:341–408

13.

Elliott D, Davidson JE, Harvey MA et al (2014) Exploring the scope of post-intensive care syndrome therapy and care: engagement of non-critical care providers and survivors in a second stakeholders meeting. Crit Care Med 42:2518–2526

14.

Ely EW (2017) The ABCDEF bundle: science and philosophy of how ICU liberation serves patients and families. Crit Care Med 45:321–330

15.

Flaatten H (2016) National ICU quality indicators revisited. ICU Manag Pract 16:202–204

16.

Geraedts M, Drosler SE, Dobler K et al (2017) Memorandum III, part 3: quality of care and patient safety research methods. Gesundheitswesen 79:e95–e124

17.

Joa C, Faschingbauer C (2003) Calculating cost effectiveness in intensive care nursing: INPULS (intensive nursing and and performance system) clarifies expenditures. Pflege Z 56:651–655

18.

Karch A, Castell S, Schwab F et al (2015) Proposing an empirically justified reference threshold for blood culture sampling rates in intensive care units. J Clin Microbiol 53:648–652

19.

Kastrup M, Tittmann B, Sawatzki T et al (2017) Transition from in-hospital ventilation to home ventilation: process description and quality indicators. Ger Med Sci. https://doi.org/10.3205/000259

20.

Koetsier A, de Keizer NF, de Jonge E et al (2012) Performance of risk-adjusted control charts to monitor in-hospital mortality of intensive care unit patients: a simulation study. Crit Care Med 40:1799–1807

21.

Kotter T, Schaefer F, Blozik E et al (2011) Developing quality indicators: background, methods and problems. Z Evid Fortbild Qual Gesundhwes 105:7–12

22.

Kumpf O, Braun JP, Brinkmann A et al (2017) Quality indicators in intensive care medicine for Germany—third edition 2017. Ger Med Sci. https://doi.org/10.3205/000251

23.

Kumpf O, Riessen R, Dubb R et al (2018) Medizinisches Qualitätsmanagement: Qualitätsindikatoren. Intensivmed up2date 14:247–259

24.

Lilford R, Pronovost P (2010) Using hospital mortality rates to judge hospital performance: a bad idea that just won't go away. BMJ 340:c2016

25.

Mcglynn EA (1998) Choosing and evaluating clinical performance measures. Jt Comm J Qual Improv 24:470–479

26.

Neitzke G, Burchardi H, Duttge G et al (2016) Grenzen der Sinnhaftigkeit von Intensivmedizin. Med Klin Intensivmed Notfmed 111:486–492

27.

Reiter A, Fischer B, Kotting J et al (2007) QUALIFY—a tool for assessing quality indicators. Z Arztl Fortbild Qualitatssich 101:683–688

28.

Rhodes A, Moreno RP, Azoulay E et al (2012) Prospectively defined indicators to improve the safety and quality of care for critically ill patients: a report from the task force on safety and quality of the European society of intensive care medicine (ESICM). Intensive Care Med 38:598–605

29.

Salluh JIF, Chiche JD, Reis CE et al (2018) New perspectives to improve critical care benchmarking. Ann Intensive Care 8:17

30.

DAS-Taskforce 2015, Baron R, Binder A et al (2015) Evidence and consensus based guideline for the management of delirium, analgesia, and sedation in intensive care medicine. Revision 2015 (DAS-Guideline 2015)—short version. Ger Med Sci. https://doi.org/10.3205/000223

31.

Taylor MJ, Mcnicholas C, Nicolay C et al (2014) Systematic review of the application of the plan–do–study–act method to improve quality in healthcare. BMJ Qual Saf 23:290–298

32.

Valiani S, Rigal R, Stelfox HT et al (2017) An environmental scan of quality indicators in critical care. CMAJ Open 5:E488–e495

33.

van der Voort PH, van der Veer SN, de Vos ML (2012) The use of indicators to improve the quality of intensive care: theoretical aspects and experiences from the Dutch intensive care registry. Acta Anaesthesiol Scand 56:1084–1091

34.

van Zanten AR, Brinkman S, Arbous MS et al (2014) Guideline bundles adherence and mortality in severe sepsis and septic shock. Crit Care Med 42:1890–1898
Ethics declarations
Interessenkonflikt
O. Kumpf gibt an, dass kein Interessenkonflikt besteht.
Für diesen Beitrag wurden von den Autoren keine Studien an Menschen oder Tieren durchgeführt. Für die aufgeführten Studien gelten die jeweils dort angegebenen ethischen Richtlinien.
Additional information
Redaktion
M. Buerke, Siegen
About this article
Cite this article
Kumpf, O. Qualitätsindikatoren in der Intensivmedizin. Med Klin Intensivmed Notfmed 116, 17–28 (2021). https://doi.org/10.1007/s00063-019-00630-w
Received:

Revised:

Accepted:

Published:

Issue Date:
Schlüsselwörter
Qualitätsmanagement

Behandlungsergebnis

Verbesserung

Messung

Überwachung
Keywords
Quality management

Outcome

Improvement

Measurement

Surveillance