Access options
Buy single article
Instant access to the full article PDF.
US$ 39.95
Tax calculation will be finalised during checkout.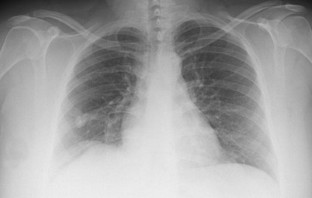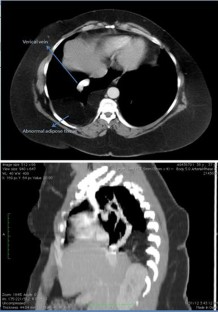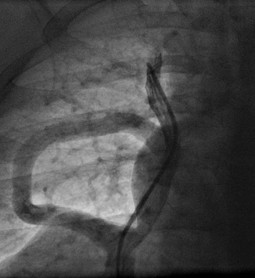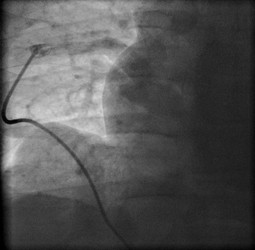 References
1.

Baran R, Kir A, Tor MM et al (1996) Scimitar syndrome: confirmation of diagnosis by a noninvasive technique (MRI). Eur Radiol 6:92–94

2.

Cirillo RL Jr (1998) The scimitar sign. Radiology 206:623–624

3.

Huddleston CB, Exil V, Canter CE, Mendeloff EN (1999) Scimitar syndrome presenting in infancy. Ann Thorac Surg 67:154–159

4.

Dupuis C, Charaf LAC, Brevière GM et al (1992) The adult form of scimitar syndrome. Am J Cardiol 70:502–507

5.

Foreman MG, Rosa U (1991) The scimitar syndrome. South Med J 84:489–493

6.

Takeda S, Imachi T, Arimitsu K et al (1994) Two cases of scimitar variant. Chest 105:292–293

7.

Morgan JR, Forker AD (1971) Syndrome of hypoplasia of the right lung and dextroposition of the heart: "scimitar sign" with normal venous drainage. Circulation 43:27–30
Conflict of interest
On behalf of all authors, the corresponding author states that there are no conflicts of interest.
Electronic supplementary material
Video 1. "Scimitar vein" is seen extending between left atrium and inferior vena cava. Injection of contrast agent into the right superior pulmonary vein which is catheterized through the inferior vena cava and scimitar vein shows the pulmonary venous blood flow into the left atrium and inferior vena cava by the way of scimitar vein. (QuickTime mov 7MB)
About this article
Cite this article
Deniz, A., Ozmen, C., Aktas, H. et al. Anomalous connection of the scimitar vein to the left atrium. Herz 38, 928–930 (2013). https://doi.org/10.1007/s00059-013-3757-7
Received:

Revised:

Accepted:

Published:

Issue Date:
Keywords
Pulmonary Vein

Left Atrium

Inferior Vena

Scimitar Syndrome

Vertical Vein