This is a preview of subscription content, log in to check access.
Access options
Buy single article
Instant access to the full article PDF.
US$ 39.95
Tax calculation will be finalised during checkout.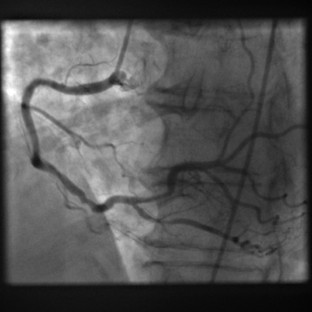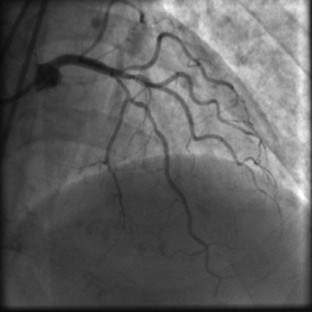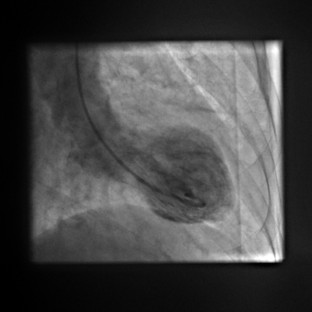 References
1.

Tsuchihashi K, Ueshima K, Uchida T et al (2001) Transient left ventricular apical ballooning without coronary artery stenosis: a novel heart syndrome mimicking acute myocardial infarction. J Am Coll Cardiol 38(1):11–18

2.

Gianni M, Dentali F, Grandi AM et al (2006) Apical ballooning syndrome or takotsubo cardiomyopathy: a systematic review. Eur Heart J 27:1523–1529

3.

Wittstein IS, Thiemann DR, Lima JA et al (2005) Neurohumoral features of myocardial stunning due to sudden emotional stress. N Engl J Med 352(6):539–548

4.

Syed FF, Asirvatham SJ, Francis J (2011) Arrhythmia occurrence with takotsubo cardiomyopathy: a literature review. Europace 13(6):780–788

5.

Dib C, Asirvatham S, Elesber A et al (2009) Clinical correlates and prognostic significance of electrocardiographic abnormalities in apical ballooning syndrome (Takotsubo/stress-induced cardiomyopathy). Am Heart J 157(5):933–938

6.

Raddino R, Pedrianazzi C, Zanini G et al (2008) Out-of-hospital cardiac arrest caused by transient left ventricular apical ballooning syndrome. Int J Cardiol 128(1):e31–e33

7.

Kurisu S, Inoue I, Kawagoe T et al (2010) Tako-tsubo cardiomyopathy after successful resuscitation of out-of-hospital cardiac arrest. J Cardiovasc Med (Hagerstown) 11(6):465–468

8.

Bonello L, Com O, Ait-Moktar O et al (2008) Ventricular arrhythmias during Tako-tsubo syndrome. Int J Cardiol 128:e50–e53

9.

Bahlmann E, Krause K, Harle T et al (2008) Cardiac arrest and successful resuscitation in a patient with Tako-Tsubo Cardiomyopathy. Int J Cardiol 130(1):e4–e6
Conflict of interest
On behalf of all authors, the corresponding author states that there are no conflicts of interest.
Electronic supplementary material
Video 1: Right coronary artery (QuickTime.mov 0,7MB)
Video 2: Left coronary circulation (QuickTime.mov 0,5MB)
Video 3: Left ventriculogram showing the apical ballooning in systole (QuickTime.mov 0,7MB)
About this article
Cite this article
Chadha, S., Lodha, A., Shetty, V. et al. Takotsubo cardiomyopathy. Herz 38, 558–560 (2013). https://doi.org/10.1007/s00059-012-3729-3
Received:

Revised:

Accepted:

Published:

Issue Date:
Keywords
Cardiac Arrest

Ventricular Fibrillation

Obstructive Coronary Artery Disease

Takotsubo Cardiomyopathy

Myocardial Stunning