Abstract
This article focuses on analysing and modelling geometrically a complex vault typology known as single-row spherical dome, which was defined in several classic stereotomy treatises. The peculiarity of this kind of dome is that all their stone pieces are different, since there is a helical directrix defining the upper and lower edges of the pieces. Different solutions will be compared and analysed, both from a graphical and a mathematical point of view, by describing the spatial helixes. The accuracy of the different methods described in the treatises for tracing the stone templates will be also tested. To conclude, some examples of virtual 3D modellings and 3D printed models will be exposed.
This is a preview of subscription content, log in to check access.
Access options
Buy single article
Instant access to the full article PDF.
US$ 39.95
Price includes VAT for USA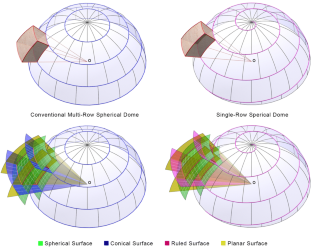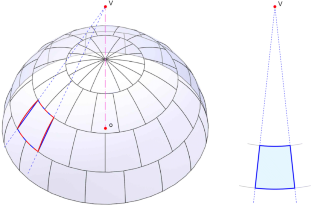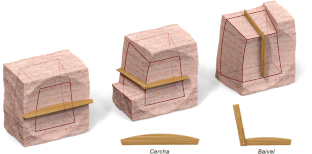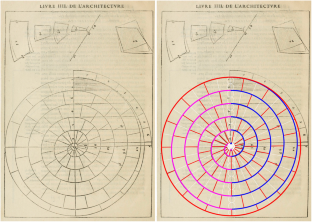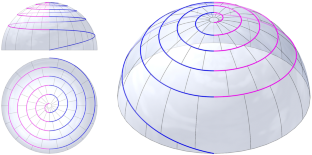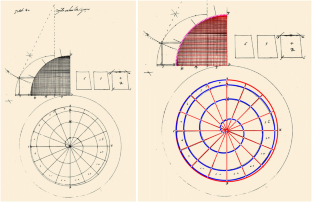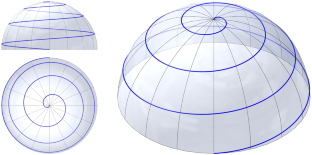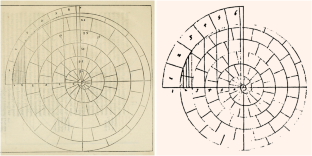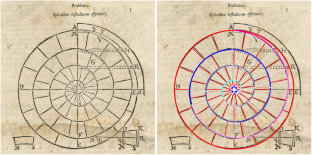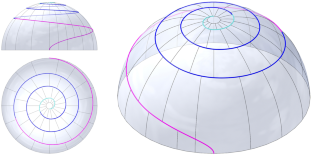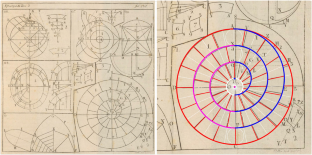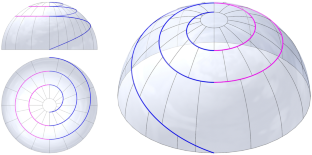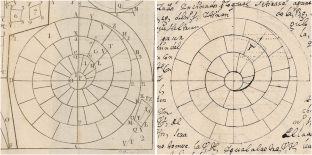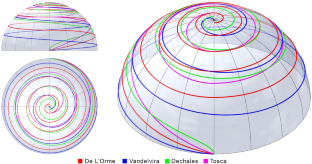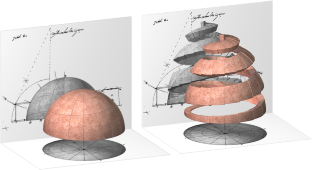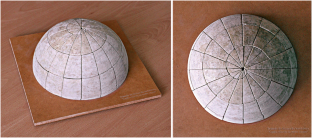 References
Barbé-Coquelin de Lisle, Geneviève. 1977. El tratado de arquitectura de Alonso de Vandelvira. Albacete: Caja de Ahorros Provincial de Albacete.

Calvo López, José and Miguel Ángel Alonso Rodríguez. 2005. Bóvedas renacentistas de intradós esférico y tórico en el antiguo Obispado de Cartagena. In XVI Jornadas de Patrimonio Histórico: intervenciones en el patrimonio arquitectónico, arqueológico y etnográfico de la región de Murcia, 67-84. Servicio de Patrimonio Histórico.

Calvo López, José, Miguel Ángel Alonso Rodríguez, Enrique Rabasa Díaz and Ana López Mozo. 2005. Cantería renacentista en la catedral de Murcia. Murcia: Colegio Oficial de Arquitectos de Murcia.

Dechales, Claude François Milliet. 1674. Cursus seu mundus mathematicus. Lyon: Officina Anissoniana

De L'Orme, Philibert. 1567. Le premier tome de l'Architecture. Paris: Féderic Morel

Fallacara, Giuseppe and Maurizio Barberio. 2018. An Unfinished Manifesto for Stereotomy 2.0. Nexus Netw J, 20(3): 519–543.

Gadaleta, Roberta 2018. New Stereotomic Bond for the Dome in Stone Architecture. Nexus Netw J, 20(3): 707–722.

García Baño, Ricardo. 2017. El manuscrito de cantería mss. 12686 de la Biblioteca Nacional de España. Unpublished Doctoral Dissertation, Universidad Politécnica de Cartagena, Cartagena.

Gómez Martínez, Javier. 1998. El gótico español de la edad moderna. Bóvedas de crucería. Valladolid: Universidad de Valladolid.

Palacios Gonzalo, José Carlos. 2015. Libro de trazas de cortes de piedras: copia manuscrita presentada por Bartolomé de Sombigo y Salcedo. Madrid: Instituto Juan de Herrera.

Rabasa Díaz, Enrique. 2000. Forma y construcción en piedra. Madrid. Akal.

Rabasa Díaz, Enrique. 2003. The single coursed ashlar vault. In Proceedings of the First International Congress on Construction History, ed. Santiago Huerta, 1679-1689. Madrid: Instituto Juan de Herrera.

Rabasa Díaz, Enrique. 2013. Estereotomía: teoría y práctica, justificación y alarde. Informes de la Construcción, 65 (Extra-2): 5-20.

Tosca, Tomás Vicente. 1707. Compendio Mathematico. Valencia: Antonio Bordazar.
Additional information
Publisher's Note
Springer Nature remains neutral with regard to jurisdictional claims in published maps and institutional affiliations.
About this article
Cite this article
Cabezos-Bernal, P.M., Cisneros-Vivó, J.J. Single-Row Spherical Domes in Stereotomy Treatises. Nexus Netw J (2020). https://doi.org/10.1007/s00004-020-00502-3
Keywords
Stereotomy

3D modelling

Vault

Helix

Spiral

Sphere