Abstract
Study design
Case report.
Objectives
To describe intraoperative administration of albumin as a cause of immunoglobulin E (IgE)-mediated anaphylaxis and cardiac arrest in an adolescent with adolescent idiopathic scoliosis.
Background
Albumin is considered the reference intraoperative colloidal solution, and is used commonly as a volume expander for treating hypovolemia. Albumin rarely causes an anaphylactic reaction, with a documented rate of only 0.099%.
Method
An adolescent with scoliosis experienced acute, intraoperative hypotension during exposure for planned T5–L4 posterior spinal fusion shortly after infusion of albumin. She was treated rapidly and successfully with CPR and epinephrine.
Results
Intraoperative transesophageal echocardiogram, chest radiograph, and serum histamine, serum tryptase, and urine N-methyl-histamine laboratory tests confirmed albumin anaphylaxis to be the etiology of the intraoperative event. Further postoperative complications were avoided as a result of the rapid diagnosis and treatment.
Conclusions
Although rare, IgE-mediated anaphylaxis to albumin, if administered, must be considered a possible cause of acute, intraoperative hypotension. Rapid management of anaphylaxis with communication between the surgeon, anesthesia team, and operative staff are essential if additional complications are to be avoided.
This is a preview of subscription content, log in to check access.
Access options
Buy single article
Instant access to the full article PDF.
US$ 39.95
Price includes VAT for USA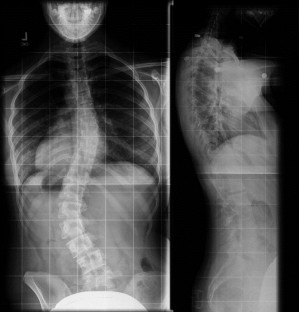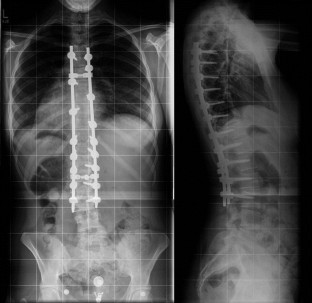 References
1.

Myburgh JA, Mythen MG (2013) Resuscitation fluids. N Engl J Med 369:1243–1251

2.

Fujita A, Kitayama M, Hirota K (2007) Anaphylactoid shock in a patient following 5% human serum albumin infusion during off-pump coronary artery bypass grafting. J Anesth 21:396–398

3.

Laxenaire MC, Charpentier C, Feldman L (1994) Anaphylactoid reactions to colloid plasma substitutes: incidence, risk factors, mechanisms. A French multicenter prospective study. Ann Fr Anesth Reanim 13:301–310

4.

Komericki P, Grims RH, Aberer W, Kränke B (2014) Near-fatal anaphylaxis caused by human serum albumin in fibrinogen and erythrocyte concentrates. Anaesthesia 69:176–178

5.

Littenberg RL (1975) Anaphylactoid reaction to human albumin microspheres. J Nucl Med 16:236–237

6.

Van Rosevelt RF, Bakker JC, Sinclair DM et al (1982) Bradykinin-mediated hypotension after infusion of plasma-protein fraction. J Lab Clin Med 100:288–295

7.

Shimode N, Yasuoka H, Kinoshita M et al (2006) Severe anaphylaxis after albumin infusion in a patient with ahaptoglobinemia. Anesthesiology 105:425–426

8.

Ay D, Aktas C, Sarikaya S, Cetin A (2009) An unusual cause of allergy: case report of normal saline solution allergy. Am J Emerg Med 27(130):e1–e2

9.

Litvin ME, Shemchuk AS, Lisetskii VA (1976) Anaphylactic shock caused by intravenous injection of isotonic solution of sodium chloride [in Russian]. Klin Khir 7:59–61

10.

Tiwari AK, Tayal S, Awasthi D, Valson G (2011) Allergy to lactated ringer solution—an unusual case presentation. Am J Ther 18:e86–e88

11.

Pedi crisis: critical events checklists. https://www.pedsanesthesia.org/wp-content/uploads/2018/08/SPAPediCrisisChecklistsJuly2018.pdf. Published 2018

12.

Palmon SC, Moore LE, Lundberg J, Toung T (1997) Venous air embolism: a review. J Clin Anesth 9:251–257

13.

McCarthy RE, Lonstein JE, Mertz JD, Kuslich SD (1990) Air embolism in spinal surgery. J Spinal Disord 3:1–5

14.

Laroche D, Vergnaud MC, Sillard B et al (1991) Biochemical markers of anaphylactoid reactions to drugs. Comparison of plasma histamine and tryptase. Anesthesiology 75:945–949

15.

Yien HW, Hseu SS, Chan KH, Lee TY (1992) Suspected anaphylactoid shock to aminocaproic acid (plaslloid) during operation. Zhonghua Yi Xue Za Zhi (Taipei) 50:415–419

16.

Arnold JJ, Williams PM (2011) Anaphylaxis: recognition and management. Am Fam Physician 84:1111–1118

17.

Galvao VR, Giavina-Bianchi P, Castells M (2014) Perioperative anaphylaxis. Curr Allergy Asthma Rep 14:452

18.

Ellis AK, Day JH (2003) Diagnosis and management of anaphylaxis. CMAJ 169:307–311

19.

Larabee TM, Liu KY, Campbell JA, Little CM (2012) Vasopressors in cardiac arrest: a systematic review. Resuscitation 83:932–939

20.

Yien HW (2006) Is the upside-down position better in cardiopulmonary resuscitation? J Chin Med Assoc 69:199–201

21.

de Caen AR, Maconochie IK, Aickin R, Pediatric Basic Life Support and Pediatric Advanced Life Support Chapter Collaborators et al (2015) Part 6: Pediatric basic life support and pediatric advanced life support: 2015 international consensus on cardiopulmonary resuscitation and emergency cardiovascular care science with treatment recommendations. Circulation 132(16 suppl 1):S177–S203

22.

Brown J, Rogers J, Soar J (2001) Cardiac arrest during surgery and ventilation in the prone position: a case report and systematic review. Resuscitation 50:233–238

23.

Stewart JA (2002) Resuscitating an idea: prone CPR. Resuscitation 54:231–236

24.

Mazer SP, Weisfeldt M, Bai D et al (2003) Reverse CPR: a pilot study of CPR in the prone position. Resuscitation 57:279–285

25.

Wei J (2004) Cardiopulmonary resuscitation in prone position: a simplified method for outpatients. Resuscitation 62:120–121
Ethics declarations
Conflict of interest
BD (none), JPW (none), BE (none), JEM (none).
Ethical approval
IRB/research ethics committee approval: Yes.
Additional information
Publisher's Note
Springer Nature remains neutral with regard to jurisdictional claims in published maps and institutional affiliations.
About this article
Cite this article
Daniel, B., Wanner, J.P., Emerson, B. et al. Anaphylaxis secondary to albumin infusion during posterior spinal fusion for pediatric scoliosis. Spine Deform (2020). https://doi.org/10.1007/s43390-020-00027-2
Received:

Accepted:

Published:
Keywords
Adolescent idiopathic scoliosis

Anaphylaxis

Albumin

Posterior spinal fusion

Pediatric