This is a preview of subscription content, log in to check access.
Access options
Buy single article
Instant unlimited access to the full article PDF.
US$ 39.95
Price includes VAT for USA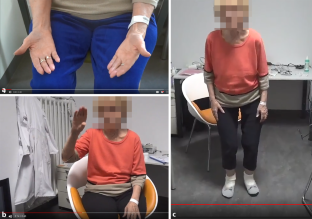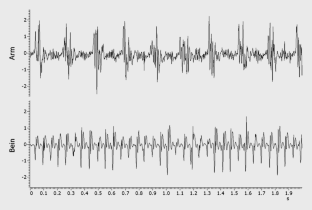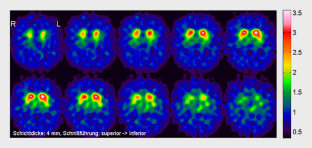 Literatur
1.

Benito-León J, Domingo-Santos A (2016) Orthostatic tremor: an update on a rare entity. Tremor Other Hyperkinet Mov (N Y) 6:411

2.

Brown P (1995) New clinical sign for orthostatic tremor. Lancet 346:306–307

3.

Deuschl G, Bain P, Brin M (1998) Consensus statement of the movement disorder society on tremor. Ad hoc scientific committee. Mov Disord 13(Suppl 3):2–23

4.

Ganos C, Maugest L, Apartis E, Gasca-Salas C, Cáceres-Redondo MT, Erro R, Navalpotro-Gómez I, Batla A, Antelmi E, Degos B, Roze E, Welter ML, Mestre T, Palomar FJ, Isayama R, Chen R, Cordivari C, Mir P, Lang AE, Fox SH, Bhatia KP, Vidailhet M (2016) The long-term outcome of orthostatic tremor. J Neurol Neurosurg Psychiatr 87:167–172

5.

Gerschlager W, Münchau A, Katzenschlager R, Brown P, Rothwell JC, Quinn N, Lees AJ, Bhatia KP (2004) Natural history and syndromic associations of orthostatic tremor: a review of 41 patients. Mov Disord 19:788–795

6.

Hassan A, Ahlskog JE, Matsumoto JY, Milber JM, Bower JH, Wilkinson JR (2016) Orthostatic tremor: clinical, electrophysiologic, and treatment findings in 184 patients. Neurology 86:458–464

7.

Hassan A, van Gerpen JA (2016) Orthostatic tremor and orthostatic myoclonus: weight-bearing hyperkinetic disorders: a systematic review, new insights, and unresolved questions. Tremor Other Hyperkinet Mov (N Y) 6:417

8.

Mainka T, Ganos C (2017) Orthostatischer Tremor. InFo Neurol Psychiatr 19:28–34

9.

Piboolnurak P, Yu QP, Pullman SL (2005) Clinical and neurophysiologic spectrum of orthostatic tremor: case series of 26 subjects. Mov Disord 20:1455–1461

10.

Trocello JM, Zanotti-Fregonara P, Roze E et al (2008) Dopaminergic deficit is not the rule in orthostatic tremor. Mov Disord 23:1733–1738
Ethics declarations
Interessenkonflikt
T. Mainka, C. Brücke, F. Borngräber, A. A. Kühn und C. Ganos geben an, dass kein Interessenkonflikt besteht.
Dieser Beitrag beinhaltet keine von den Autoren durchgeführten Studien an Menschen oder Tieren. Alle Patienten, die über Bildmaterial oder anderweitige Angaben innerhalb des Manuskripts zu identifizieren sind, haben hierzu ihre schriftliche Einwilligung gegeben.
Additional information
Redaktion
A. Münchau, Lübeck
W. Pfeilschifter, Frankfurt am Main
S. Schmidt, Bonn
Caption Electronic Supplementary Material
Video 1. 77jährige Patientin mit bereits diagnostiziertem Orthostatischen Tremor und seit einem halben Jahr neu aufgetretenen Ruhetremor der linken Hand. Segment A: Niedrig-frequenter Ruhetremor der linken Hand. "Re-emergent" Haltetremor der oberen Extremität links. Segment B: Linksseitige Bradykinese der oberen und unteren Extremität. Segment C: Die für die Patientin typische, schnelle Gewichtsverlagerung von einem Bein auf das andere ("tippeln") im Stehen.
About this article
Cite this article
Mainka, T., Brücke, C., Borngräber, F. et al. Neu aufgetretener Armtremor bei einer 77-jährigen Patientin mit orthostatischem Tremor. DGNeurologie 1, 43–46 (2018) doi:10.1007/s42451-018-0011-9