Abstract
Dielectric polymer-based nanocomposites with high dielectric constant and energy density have attracted extensive attention in modern electronic and electrical applications. Core-satellite BaTiO3-CoFe2O4 (BT-CF) structures with a BT core of ~ 100 nm and CF satellites (~ 28 nm) on the surface of the BT particle were prepared. The dielectric properties and energy storage density of PVDF nanocomposites were enhanced by BT-CF heterostructures at a small loading of CF nanoparticles. Compared to the general adopted BT/PVDF composites, the dielectric constant can be effectively improved with no additional loss by introducing a small amount of CF nanoparticles to the BT/PVDF composite. Moreover, the energy density and efficiency of the BT/PVDF nanocomposites were also improved by the small loading of CF. The discharged energy density of the BT-CF/PVDF nanocomposites with 7 wt.% CF nanoparticles showed that the maximal energy density value is 5.60 J/cm3 at the electric field of 263 kV/mm. The results showed that the small amount of CF nanoparticles has beneficial effects on enhancing the dielectric constant and energy storage of the BT/PVDF nanocomposites.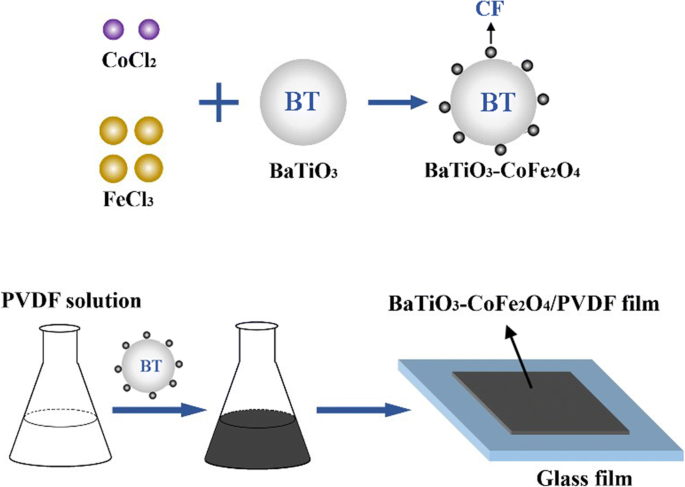 This is a preview of subscription content, log in to check access.
Access options
Buy single article
Instant unlimited access to the full article PDF.
US$ 39.95
Price includes VAT for USA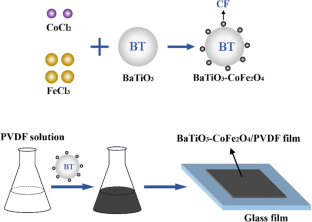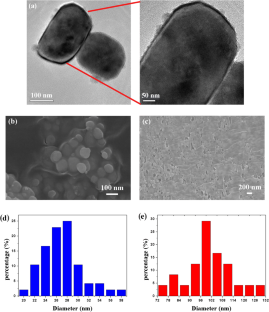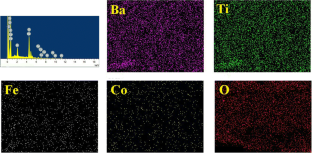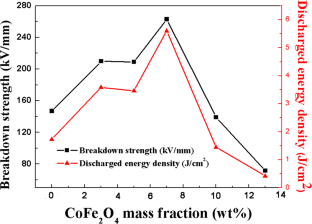 Ethics declarations
Conflict of interest
The authors declare that they have no conflict of interest.
Additional information
Publisher's note
Springer Nature remains neutral with regard to jurisdictional claims in published maps and institutional affiliations.
About this article
Cite this article
Wang, Q., Zhang, J., Zhang, Z. et al. Enhanced dielectric properties and energy storage density of PVDF nanocomposites by co-loading of BaTiO3 and CoFe2O4 nanoparticles. Adv Compos Hybrid Mater (2020). https://doi.org/10.1007/s42114-020-00138-4
Received:

Revised:

Accepted:

Published:
Keywords
BaTiO3-CoFe2O4 heterostructures

PVDF nanocomposites

Enhanced dielectric properties

Enhanced energy storage density