2D bio-nanostructures fabricated by supramolecular self-assembly of protein, peptide, or peptoid
Abstract
Biomolecular self-assembly is a promising strategy for fabricating two-dimensional (2D) nanostructures such as sheets, films, lattices, or membranes. In this paper, we summarize the recent development of 2D bio-nanostructures that are formed by supramolecular self-assembly of protein, peptide, or peptoid, respectively. Specific focus is given on the formation mechanisms and the structures as well as functionality of the 2D bio-nanostructures. Besides, some typical applications of 2D bio-nanostructures have been listed. At last, the potential research direction of 2D bio-nanostructures is discussed.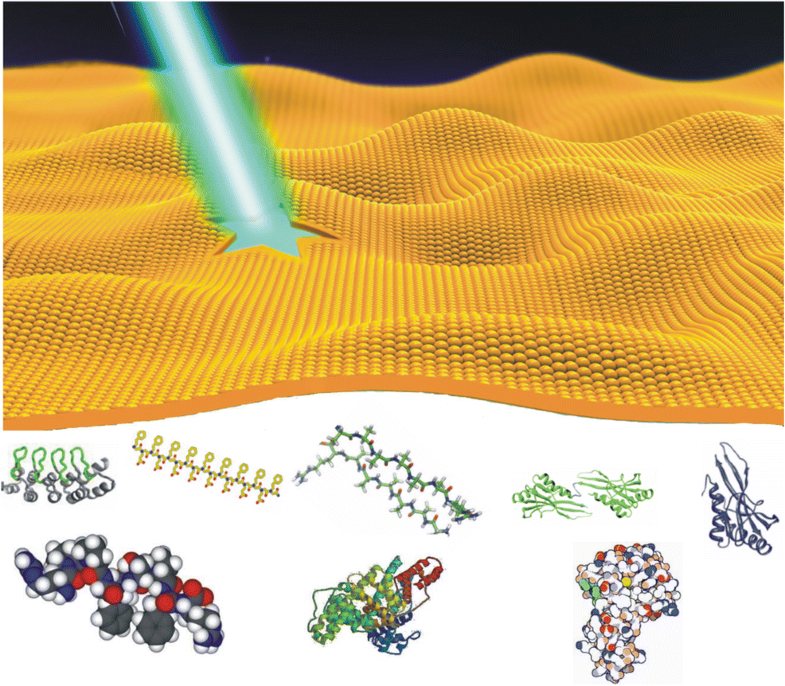 Keywords
2D materials 
Bio-nanostructures 
Amyloid assembly 
Protein 
Peptide/peptoid 
Notes
Funding information
P.Y. thanks the funding from the National Natural Science Foundation of China (Grant Nos. 51673112 and 21374057), the 111 Project (Grant No. B14041), and Program for Changjiang Scholars and Innovative Research Team in University (Grant No. IRT_14R33) as well as Open Project of State Key Laboratory of Supramolecular Structure and Materials (Grant No. sklssm201727). W. Z. thanks the support of Natural Science Basic Research Plan in Shaanxi Province (No. 2016JM5024), China Postdoctoral Science Foundation (No. 2014M560747), and Scientific Research Project of Xianyang Normal University (No. 13XSYK017).
Compliance with ethical standards
Conflict of interest
The authors declare that they have no conflict of interest.
Copyright information
© Springer Nature Switzerland AG 2018