Abstract
Manufacturing is considered one of the major economic drivers in the United States. However, a challenge for manufacturing competitiveness can be the negative perception of the industry held by children, and society as a whole, which may make them reluctant to pursue manufacturing careers and fulfill the projected workforce demands. Accordingly, there have been a number of talent pipeline initiatives to address the issues related to (1) the availability of a skilled workforce, (2) the preparation of students for the jobs of tomorrow, and (3) teacher access to the tools necessary to inspire children to pursue high-demand career pathways. While these industry-driven outreach initiatives are often developed with the best intentions, research attempts focused on better understanding the influences of these initiatives on children's perceptions of manufacturing-related careers are necessary. Therefore, this study focused on investigating the career perceptions of children (Grades K-8) and the influence of an industry-led summer camp focused on robotics in manufacturing. To do so, data were collected from career-perception surveys and a "Draw-A-Manufacturer" test, which were administered before and after the camp experience. The influences of the summer camp on the participants' career perceptions and interests are presented and used as a foundation for discussions and recommendations for developing outreach initiatives and preparing children for the future of work.
This is a preview of subscription content, log in to check access.
Access options
Buy single article
Instant access to the full article PDF.
US$ 39.95
Price includes VAT for USA
Subscribe to journal
Immediate online access to all issues from 2019. Subscription will auto renew annually.
US$ 99
This is the net price. Taxes to be calculated in checkout.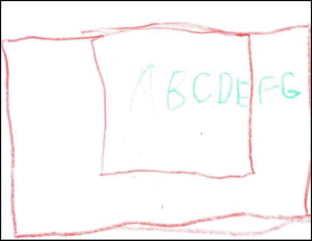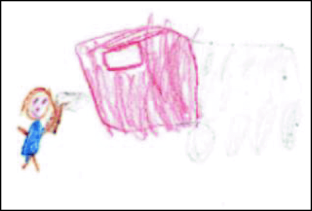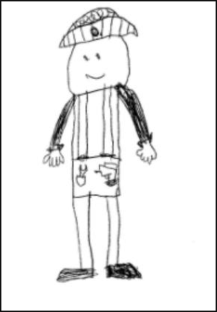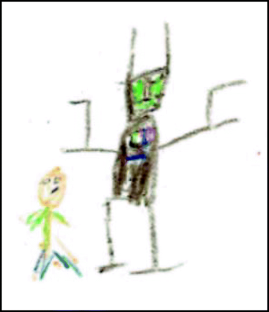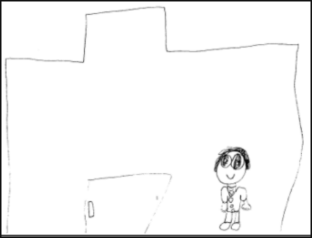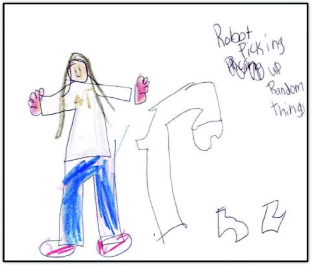 References
Adecco (2014). Mind the skills gap: How the American workforce must evolve to lead the global economy of the future. Retrieved June 10, 2018, from http://pages.adeccousa.com/rs/adeccousa/%20images/2014-mind-the-skills-gap.pdf.

Advancing Excellence in P-12 Engineering Education (2018). Engineering: A national imperative: Phase 1 establishing content and progressions of learning in engineering. Author.

Asunda, P. A. (2012). Standards for technological literacy and STEM education delivery through career and technical education programs. Journal of Technology Education, 23(2), 44–60.

Barton, A. C., Tan, E., & Greenberg, D. (2017). The makerspace movement: Sites of possibilities for equitable opportunities to engage underrepresented youth in STEM. Teachers College Record, 119(6), 1–44.

Bell, A. (2007). Designing and testing questionnaires for children. Journal of Research in Nursing, 12(5), 461–469.

Berry III, R. Q., Bull, G., Browning, C., Thomas, C. D., Starkweather, K., & Aylor, J. H. (2010). Preliminary considerations regarding use of digital fabrication to incorporate engineering design principles in elementary mathematics education. Contemporary Issues in Technology and Teacher Education, 10(2), 167–172.

Bers, M. U., Seddighin, S., & Sullivan, A. (2013). Ready for robotics: Bringing together the T and E of STEM in early childhood teacher education. Journal of Technology and Teacher Education, 21(3), 355–377.

Borgers, N. & Hox, J.J. (2000). Reliability of responses in questionnaire research with children. Paper presented at the 5th International Conference on Logic and Methodology, Cologne, Germany.

Borgers, N., & Hox, J. (2001). Item nonresponse in questionnaire research with children. Journal of Official Statistics, 17(2), 321–335.

Borgers, N., De Leeuw, E., & Hox, J. (2000). Children as respondents in survey research: Cognitive development and response quality. Bulletin of Sociological Methodology, 66(1), 60–75.

Bosman, L. B. & Strimel, G. J. (2018). Examining pre-service engineering technology teacher perceptions of manufacturing. Paper presented at the world engineering forum and global engineering deans council, Albuquerque, NM.

Carrie, H. (2018). Needed: A reform of America's 20th century education system to enter the 21st century global STEM economy. K-12 STEM Education, 4(3), 367–375.

Chapin, T. K., Pfuntner, R. C., Stasiewicz, M. J., Wiedmann, M., & Orta-Ramirez, A. (2015). Development and evaluation of food safety modules for K-12 science education. Journal of Food Science Education, 14(2), 48–53.

Cotabish, A., Dailey, D., Robinson, A., & Hughes, G. (2013). The effects of a STEM intervention on elementary students' science knowledge and skills. School Science and Mathematics, 113(5), 215–226.

Deloitte. (2017). 2017 public perception of the US manufacturing industry study. Retrieved April 20, 2018, fromhttps://www2.deloitte.com/us/en/pages/manufacturing/articles/public-perception-of-the-manufacturing-industry.html.

Deloitte & The Manufacturing Institute (2018). Skills gap and the future of work study. Retrieved December 12, 2018, from. Retrieved from https://documents.deloitte.com/insights/2018DeloitteSkillsGapFoWManufacturing.

Deloitte & Touche LLP. (2017). Manufacturing matters: The public's view of US manufacturing. Retrieved June 10, 2018https://www2.deloitte.com/us/en/pages/manufacturing/articles/public-perception-of-the-manufacturing-industry.html.

Economics, O. (2019). How robots change the world: What automation really means for jobs and productivity. London: Author.

Huber, R. A., & Burton, G. M. (1995). What do students think scientists look like? School Science and Mathematics, 95(7), 371–376.

Knight, J. L. (2015). Preparing elementary school counselors to promote career development: Recommendations for school counselor education programs. Journal of Career Development, 42(2), 75–85.

Langin, K. (2018). What does a scientist look like? Children are drawing women more than ever before. Science. https://doi.org/10.1126/science.aat6337.

Lee, K. H. (2017). A perceptions gap, not a skills gap, may be manufacturing's biggest problem when looking for new hires. Medill News Service. Retrieved from June 2, 2018,http://dc.medill.northwestern.edu/blog/2017/08/23/a-perception-gap-not-a-skills-gap-may-be-manufacturings-biggest-problem-when-looking-for-new-hires/#sthash.XcL9rHs2.v0UCtJ1g.dpbs.

Li, Y., Huang, Z., Jiang, M., & Chang, T.-W. (2016). The effect on pupils' science performance and problem-solving ability through Lego: An engineering design-based modeling approach. Educational Technology & Society, 19(3), 143–156.

Mahoney, J. L., Levine, M. D., & Hinga, B. (2010). The development of after-school program educators through university-community partnerships. Applied Developmental Science, 14(2), 89–105.

Matsumoto, S., Fujimoto, N., Teranishi, M., Takeno, H., & Tokuyasu, T. (2016). A brush coating skill training system for manufacturing education at Japanese elementary and junior high schools. Artificial Life and Robotics, 21(1), 69–78.

Mawyer, A. (2016). Perceptions of the manufacturing industry among secondary students (Unpublished Masters Thesis). Virginia Polytechnic Institute and State University, Blacksburg, VA.

McMenamin, E. (2015). The growing skills gap in manufacturing. Quality, 54(9), 22–23.

National Association of Manufacturers. (2019). 2019 1st quarter manufacturers' outlook survey. Washington, DC: Author.

National Science & Technology Council. (2018a). Charting a course for success: America's strategy for STEM education. Washington, DC: Author.

National Science & Technology Council. (2018b). Strategy for American leadership in advanced manufacturing. Washington, DC: Author.

Nemiro, J., Larriva, C., & Jawaharlal, M. (2017). Developing creative behavior in elementary school students with robotics. Journal of Creative Behavior, 51(1), 70–90.

Rosendin, N., & Gielczyk, A. (2018). Narrowing the skills gap to ensure the future of manufacturing: Boeing and CTE. Techniques, 93(1), 20–23.

Starkweather, K. N. (2015). Politics and policy. In P. J. Williams, A. Jones, & C. Buntting (Eds.), The future of technology education (pp. 239–252). Singapore: Springer Nature.

Strimel, G. J., Grubbs, M. E., & Wells, J. G. (2016). Engineering education: A clear decision. Technology & Engineering Teacher, 76(1), 19–24.

The Center for Advancement of Informal Science Education (2019). What are the important gaps in informal STEM education research? Retrieved April 20, 2018, from https://www.informalscience.org/research-agendas#Learning%20Through%20Making%20and%20Tinkering.

The Manufacturing Institute & Deloitte. (2015). The skills gap in U.S. manufacturing: 2015 and beyond. Washington, DC: Deloitte Development LLC.

Tyler-Wood, T., Ellison, A., Lim, O., & Periathiruvadi, S. (2012). Bringing up girls in science (BUGS): The effectiveness of an afterschool environmental science program for increasing female students' interest in science careers. Journal of Science Education & Technology, 21(1), 46–55.

Welde, A. M. J., Bernes, K. B., Gunn, T. M., & Ross, S. A. (2016). Career education at the elementary school level: Student and intern teacher perspectives. Journal of Career Development, 43(5), 426–446.
Acknowledgements
This research was conducted with support from the Indiana Next Generation Manufacturing Competitiveness Center and the Wabash Heartland Innovation Network regional cultivation fund.
Ethics declarations
Conflict of Interest
On behalf of all authors, the corresponding author states that there is no conflict of interest.
Additional information
Publisher's Note
Springer Nature remains neutral with regard to jurisdictional claims in published maps and institutional affiliations.
Appendix
Appendix
Survey Questions
About this article
Cite this article
Strimel, G.J., Krause, L., Bosman, L. et al. The Next Generationfor Manufacturing Competitiveness?: Investigating the Influence of Industry-Driven Outreach on Children Career Perceptions. Journal for STEM Educ Res (2020). https://doi.org/10.1007/s41979-020-00028-w
Keywords
Manufacturing education

STEM outreach

Career perceptions

Industry-education partnerships