Abstract
Images captured underneath water is badly corrupted with spreading of element, which decrease the dissimilarity, alter color, as well as build point description hard on the way to recognize, by human visualization. For that reason deblurring will be a significant problem to control the underneath cause and to get better visual outcome of the picture. The projected scheme is primarily for improving deblurred imagery visibility. Dim channel preceding is mainly for removing mist, beside gradient guided strain headed for processing the picture owing towards happenings of radiance. Yet following change, radiance is not totally separated. Consequently, meant for more change in smooth border using gradient guided filter. These processes have a gain over conventional process by restraining halos entirely. Tentative result illustrates increased concert through the algorithm, evaluate towards former existing methods.
This is a preview of subscription content, log in to check access.
Access options
Buy single article
Instant access to the full article PDF.
US$ 39.95
Price includes VAT for USA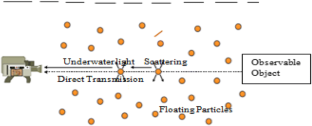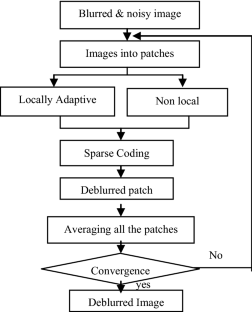 References
1.

Schettini R, Corchs S (2010) Underwater image processing: state of the art of restoration and image enhancement methods. J Adv Signal Process 2010:1–14

2.

Weisheng D, Zhang L, Shia G (2011) Image deblurring and super-resolution by adaptive sparse domain selection and adaptive regularization. IEEE Trans Image 20(7):1838–1857

3.

Dong W, Shia G, Zhang L, Xiao W (2012) Image reconstruction with locally adaptive sparsity and nonlocal robust regularization. Elsevier J Signal Process 27:1109–1122

4.

Schechner YY, Narasimhan SG, Shree KN (2001) Instant dehazing of images using polarization. Proc IEEE Conf Comput Vis Pattern Recognit 1:1–325

5.

Shwartz S, Namer E, Schechner Y (2006) Blind haze separation. Proc IEEE Conf Comput Vis Pattern Recognit 2:1984–1991

6.

Narasimhan SG, Nayar SK (2000) Chromatic framework for vision in bad weather. Proc IEEE Conf Compr Vis Pattern Recognit 1:598–605

7.

Narasimhan SG, Nayar SK (1999) Vision in bad weather. In: Proceedings of seventh IEEE international conference on computer vision, pp 820–827

8.

Narasimhan SG, Nayar SK (2003) Contrast restoration of weather degraded images. IEEE Trans Pattern Anal Mach Intell 25(6):713–724

9.

Kopf J, Neubert B, Chen B, Cohen M, Cohen D, Deussen O, Uyttendaele M, Lischinski D (2008) Deep photo: model-based photograph enhancement and viewing. ACM Trans Graph 27:116

10.

Narasimhan SG, Nayar SK (2003) Interactive deweathering of an image using physical models. In: Proceedings of IEEE workshop on color and photometric method in computer vision

11.

Fatl R (2008) Single image dehazing. In: Proceedings of ACM SIG, vol 72

12.

Tan RT (2008) Visibility in bad weather from a single image. In: Proceedings of IEEE conference on computer vision and pattern recognition. IEEE, Anchorage, AK, USA, pp 1–8

13.

He K, Sun J, Tang X (2011) Single image haze removal using dark channel prior. IEEE Trans Pattern Anal Mach Intell 33(12):2341–2353

14.

Huang S-C, Chen B-H, Wang W-J (2014) Visibility restoration of single hazy images captured in real-world weather conditions. IEEE Trans Circuits Syst Video Technol 24:1814–1824

15.

Chrispin AJ, Nagaraj R (2017) Deblurring underwater image degradations based on adaptive regularization. In: 2017 IEEE International Conference on Computational Intelligence and Computing Research (ICCIC). IEEE, Coimbatore, India

16.

Chrispin AJ, Vivek M (2017) Underwater turbidity removal through ill-posed optimization with sparse modeling. In: 2017 IEEE International Conference on Power, Control, Signals and Instrumentation Engineering (ICPCSI). IEEE, Chennai, India

17.

Maik V, Daniel S, Chrispin AJ (2017) A novel imaging system for removal of underwater distortion using code V. IEIE Trans Smart Process Comput 6(3):141–150

18.

Burger W, Mark JB (2013) Edge-preserving smoothing filters. In: Principles of digital image processing, undergraduate topics in computer science. Springer, London, pp 119–167

19.

He K, Sun J, Tang X (2013) Guided image filtering. IEEE Trans Pattern Anal Mach Learn 35:1–14
About this article
Cite this article
Jiji, A.C., Nagaraj, R. A novel imaging system for underwater haze enhancement. Int. j. inf. tecnol. 12, 85–90 (2020). https://doi.org/10.1007/s41870-019-00312-y
Received:

Accepted:

Published:

Issue Date:
Keywords
Image haze

Image enhancement

Dark channel prior

Gradient guided filter