Bring your case
Schulter- und Ellenbogenspezialisten haben getagt
Aus unserem Fach Tagungen und Kongresse
Der 25. Jahreskongress der Deutschen Vereinigung für Schulter- und Ellenbogenchirurgie e. V. (DVSE) fand vom 14. bis 16. Juni 2018 in Regensburg mit internationalen Referenten statt.
Die Gastgeber, die Kongresspräsidenten Prof. Dr. Stefan Greiner aus Regensburg und PD Dr. Dr. Max J. Kääb aus Straubing, haben eine rundum erfolgreiche wissenschaftliche Veranstaltung organisiert, zu der 576 Teilnehmer aus Deutschland, Österreich und der Schweiz sowie 35 ausstellende Firmen kamen. Neben Dr. Shawn W. O'Driscoll (USA), Dr. Alexandre Lädermann (Schweiz) und Dr. George S. Athwal (Kanada) waren Dr. Ofer Levy (UK), Prof. Bo Sanderhoff Olsen (Dänemark) sowie Dr. Teruhisa Mihata (Japan) als internationale Gastredner geladen. Abgerundet wurden die wissenschaftlichen Sitzungen durch eine Vielzahl von hochkarätigen Instruktionskursen und Workshops zu Schwerpunktthemen der Schulter- und Ellenbogenchirurgie. Unter dem Schlagwort "Bring your case" wurde erstmals das Konzept "Themenspezifische Fallsitzung" umgesetzt und von den Teilnehmern äußerst positiv angenommen.
Preise und Stipendien
Perthes-Preis: "The influence of mesenchymal stem cells on tendon-to-bone-healing by attaching bursal tissue to rotator cuff tears in an animal model" — Dr. Anja Zhang, München

Jochen Löhr-Preis: "Long-term clinical and radiological outcomes after arthroscopic transosseous rotator cuff repair: a 12- to 18-year follow-up study" — Dr. Fabian Plachel, Berlin

Ellenbogen-Wissenschaftspreis: "Determination of elbow laxity in a sequential soft tissue injury model — A cadaveric study" — Dr. Marc Schnetzke, Ludwigshafen

Forschungsförderung: "The biomechanical effect of bone grafting and bone remodeling in glenoid reconstruction surgery" — PD Dr. Philipp Moroder, Berlin

Ellenbogen Fellowship: Dr. Kathi Thiele, Berlin

Reisestipendien: Dr. Boris Sowa, Heidelberg, und Dr. Valentin Rausch, Köln

Best Paper-Preis: "Beckenkammspan versus Latarjet für die Behandlung vorderer Schulterinstabilität mit knöchernem Glenoiddefekt: Eine prospektiv-randomisierte Kohortenstudie" — PD Dr. Philipp Moroder, Berlin

Internationales Hospitations-Stipendium: Dr. Michal Jan Borys (Polen) und Konrad Malachowski (Polen)

Famulaturreisen: Malik Jessen, Heidelberg, Maximilian Hinz, Innsbruck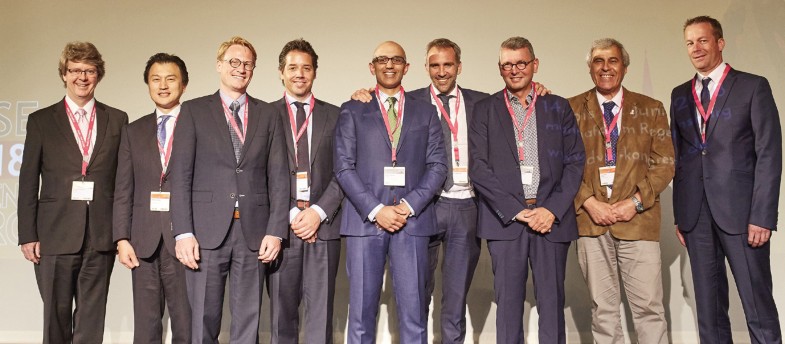 Für 2019 werden neben den oben genannten Preisen auch erneut der Alwin Jäger-Videopreis sowie erstmalig der Obere Extremitäten-Originalarbeit-Preis ausgeschrieben.
Der 26. Jahreskongress der DVSE findet vom 16. bis 18. Mai 2019 in den Olma-Messen St. Gallen (Schweiz) statt. Unter den Kongresspräsidenten Prof. Dr. Bernhard Jost, St. Gallen, und Prof. Dr. Matthias A. Zumstein, Bern, werden folgende Hauptthemen diskutiert: Proximale Humerusfraktur, Differenzialindikation und -therapie bei Rotatorenmanschetten-Rupturen, Inverse Schulterendoprothetik als Revisionsverfahren, Komplexe Ellenbogenfrakturen und Multiplanare Korrekturosteotomien.
Mehr Informationen: http://www.dvse.info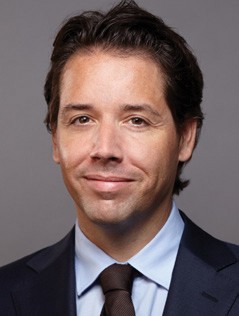 Copyright information
© Springer Medizin Verlag GmbH, ein Teil von Springer Nature 2018