Synthesis and characterizations of MIL-140B-Al2O3/YSZ ceramic membrane using solvothermal method for seawater desalination
Abstract
Membranes for desalination using forward osmosis (FO) should be stable and ordered, with high water flux and low reverse solute flux performances. In this study, metal-organic framework (MOF) was embedded on a ceramic membrane surface in order to make it feasible to be used in FO process. Two-stage preparation steps were taken involving sol-gel Pechini's method for membrane surface modification, followed by solvothermal synthesis to finally deposit the MIL-140B (MOF) on the membrane's surface. 1D structure of our MOF (MIL-140B) was observed using field-emission scanning electron microscopy (FE-SEM) and its unaffected crystallinity was proved using X-ray diffraction (XRD) regardless of changes in the study parameters (reactant concentration and time of synthesis). Brunauer-Emmett-Teller (BET) conducted in this study displayed type IV isotherm pattern with hysteresis loop which signify MIL-140B as a mesoporous particle. The final performance results concluded that 0.3 M reactant concentration under 16 h synthesis time was the best preparation condition since sample D gave excellent water flux (12.023 L/m2 h) and showed remarkable drop in the reverse solute flux (0.094 L/m2 h) performances. These results indicate a potential of high FO membrane efficiency as comparable to the best in the literature.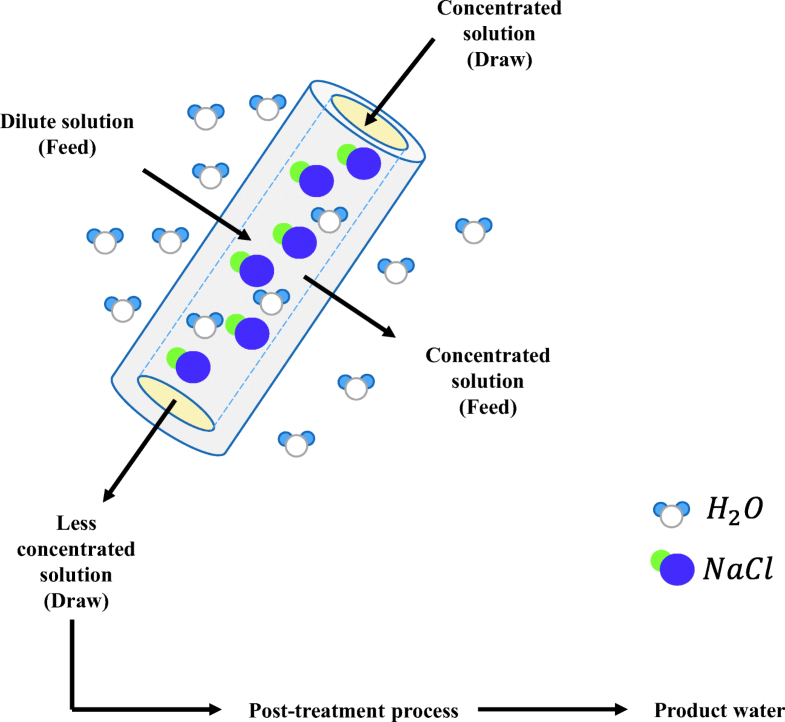 Keywords
Metal-organic framework 
Ceramic membrane 
Sol-gel Pechini's method 
Solvothermal synthesis 
Notes
Acknowledgements
The authors gratefully acknowledge the financial support from various parties, namely, the Islamic Educational, Scientific and Cultural Organization (ISESCO) (R.J130000.7351.4B368) Malaysia Ministry of Higher Education (MOHE) through FRGS (0.J130000.7823.4F947), the Higher Institution Centre of Excellence (HICoE) Research Grant (R.J090301.7846.4 J176), and Universiti Teknologi Malaysia (UTM) through the Research University grant (Q.J130000.2446.04G30, Q.J130000.3551.05G77, Q.J130000.2523.19H79). Appreciation also goes to UTM Research Management Centre for both financial and technical supports.
Copyright information
© Australian Ceramic Society 2019