Carbon Arm Improves Dynamics of Small Robots
The e-pic small robot was developed by Engel Austria with the goal to offer a flexible, powerful, dynamic yet energy efficient solution for easy part removal and depositing of small moulded parts. The key to this lies in completely new kinematics and an innovative lightweight design.
The special feature of the e-pic robot is its swivel arm,
Figure 1
. It moves in the direction of the x-axis, which consequently completely disappears and essentially merges with the y-axis to form a single unit. Mounted on an injection moulding machine, the robot needs considerably less space than a linear robot on both the injection and clamping side of the machine. It can be integrated within the injection moulding machine's safety guarding, thereby keeping the entire production cell compact,
Figure 2
. In contrast to the x axis of a linear robot, the swivel arm can quickly and easily work around obstacles such as core pulls, slides etc.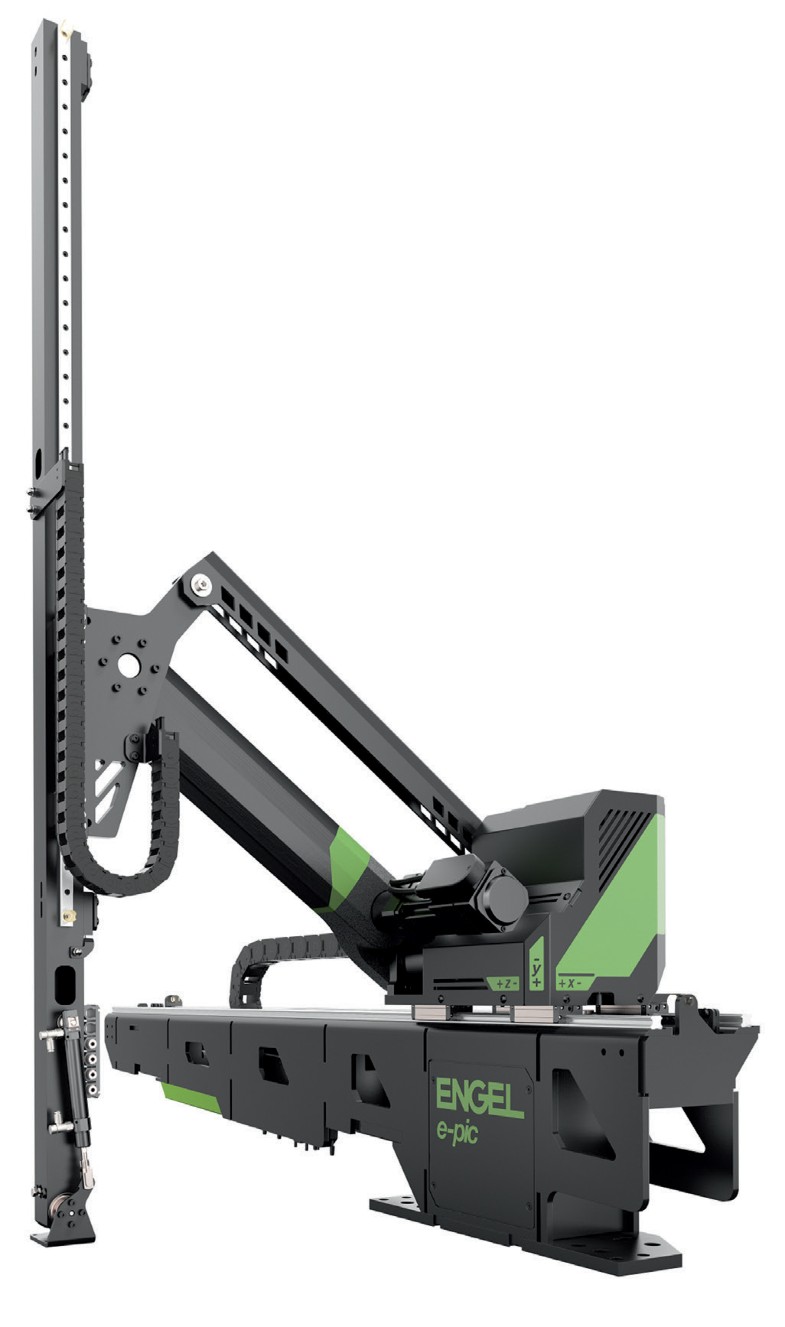 References
[1]

Rettenwander, T.; Zwicklhuber, P.; Fischlschweiger, M.; Steinbichler, G.: Maßgeschneiderte Composites für hohe Stückzahlen (Tailored Composites for High Volumes). Kunststoffe 104 (2014), No. 10, p. 138–143

Google Scholar

[2]

Burger, W.; Burge, M.J.: Digitale Bildverarbeitung (Digital Image Processing), chapter 11: Automatische Schwelloperationen (Automatic Swelling Operations). Berlin/Heidelberg: Springer, 2015

Google Scholar
Copyright information
© Springer Fachmedien Wiesbaden GmbH, part of Springer Nature 2017