Samenvatting
Jessica (20) ontdekt de dag na een feestje een flinke wond op haar bovenbeen. Het blijkt een bevriezingsletsel, veroorzaakt door de cilinder waarmee ze de avond ervoor lachgasballonnen heeft gevuld.
This is a preview of subscription content, log in to check access.
Access options
Buy single article
Instant unlimited access to the full article PDF.
US$ 39.95
Price includes VAT for USA
Noten
1.

NVIC Jaaroverzicht 2018, Nationaal Vergiftigingen Informatie Centrum, Universitair Medisch Centrum Utrecht, 2019.

2.

Nationale Drug Monitor Jaarbericht 2018, Trimbos-instituut Utrecht en WODC, Den Haag.

3.

Brandwondenstichting.nl/nieuws/brandwondencentra-slaan-alarm-partydrug-lachgas-eist-slachtoffers/.

4.

Prudhomme van Reine JJ, Alleen als 'ie ijs en ijskoud is, WCS-Nieuws jaargang 26, nr 4, december 2010. www.wcs.nl/wp-content/uploads/1744_WCS-2010-4-01-Bevriezingswonden.pdf.

5.

Voor meer informatie over de laser Doppler scan, zie artikel De wondzorg van de toekomst: nieuwe technieken, Francine Aarts, Nursing.nl/magazine/Nursing magazine nr 4, 2019.
Additional information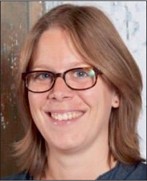 In deze rubriek presenteren gespecialiseerde verpleegkundigen wondcases uit hun eigen praktijk. Deze maand: Ilse Kattestaart, brandwondenverpleegkundige bij het brandwondencentrum van het Maasstad Ziekenhuis in Rotterdam.
About this article
Cite this article
Kattestaart, I. Bevriezingsletsel door lachgascilinder. nurs 26, 34–37 (2020) doi:10.1007/s41193-020-0010-7