Abstract
In this study, we synthesized simple water-soluble nitrogen-doped carbon dots (NCDs) using a one-step hydrothermal treatment of pomegranate juice and ammonium hydroxide. These low-cost NCDs exhibit high fluorescence emission, with a maximum emission at 395 nm, which can be specifically quenched by silver nanoparticles (AgNPs) via inner filter effect in the presence of l-cysteine. Our transmission electron microscopy analysis results show that l-cysteine induces the aggregation of NCDs beside the aggregated AgNPs, thereby quenching the NCD fluorescence emission. We used this phenomenon to develop a fluorescence method for the facile detection of AgNPs with a linear range of 8.3 × 10−10–3.3 × 10−8 M and a detection limit of 3.8 × 10−10 M (3δ/slope). To evaluate the efficiency of the proposed method in a real sample, we used it to determine the concentration of AgNPs in spiked environmental water samples. The simplicity of the proposed procedure as well as its satisfactory recoveries introduces a new and potentially highly green method for the selective and rapid monitoring of AgNPs in environmental waters.
Graphic Abstract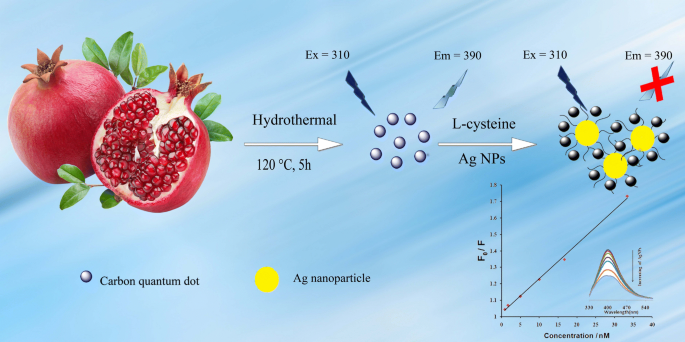 This is a preview of subscription content, log in to check access.
Access options
Buy single article
Instant access to the full article PDF.
US$ 39.95
Price includes VAT for USA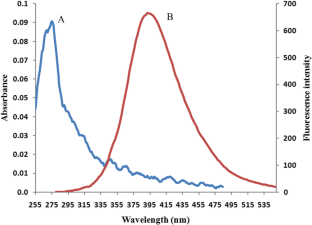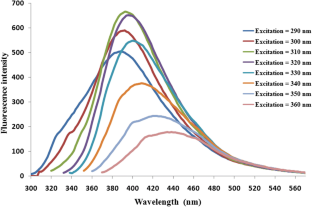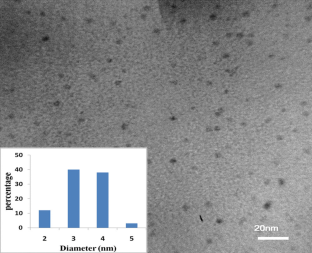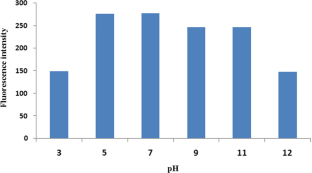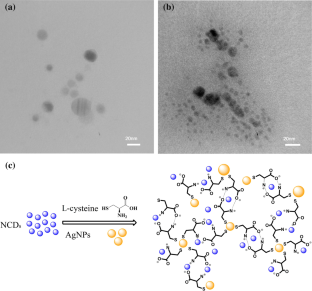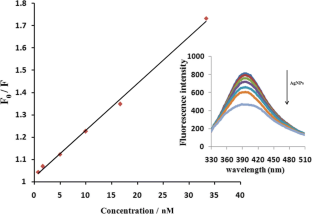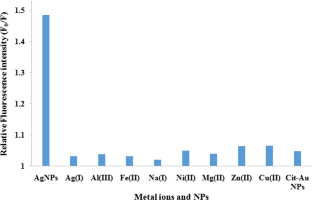 Abbreviations
NCDs:

Nitrogen-doped carbon dots

AgNPs:

Silver nanoparticles

CDs:

Carbon quantum dots

PL:

Photoluminescence

IFE:

Inner filter effect
About this article
Cite this article
Akhgari, F., Farhadi, K., Samadi, N. et al. Detection of Silver Nanoparticles Using Green Synthesis of Fluorescent Nitrogen-Doped Carbon Dots. Iran J Sci Technol Trans Sci (2020). https://doi.org/10.1007/s40995-020-00832-4
Received:

Accepted:

Published:
Keywords
Nitrogen-doped carbon dots

Silver nanoparticles

Fluorescence detection

Sensor