Computational methods and applications for quantitative systems pharmacology
Abstract
Background
Quantitative systems pharmacology (QSP) is an emerging discipline that integrates diverse data to quantitatively explore the interactions between drugs and multi-scale systems including small compounds, nucleic acids, proteins, pathways, cells, organs and disease processes.
Results
Various computational methods such as ADME/Tevaluation, molecular modeling, logical modeling, network modeling, pathway analysis, multi-scale systems pharmacology platforms and virtual patient for QSP have been developed. We reviewed the major progresses and broad applications in medical guidance, drug discovery and exploration of pharmacodynamic material basis and mechanism of traditional Chinese medicine.
Conclusion
QSP has significant achievements in recent years and is a promising approach for quantitative evaluation of drug efficacy and systematic exploration of mechanisms of action of drugs.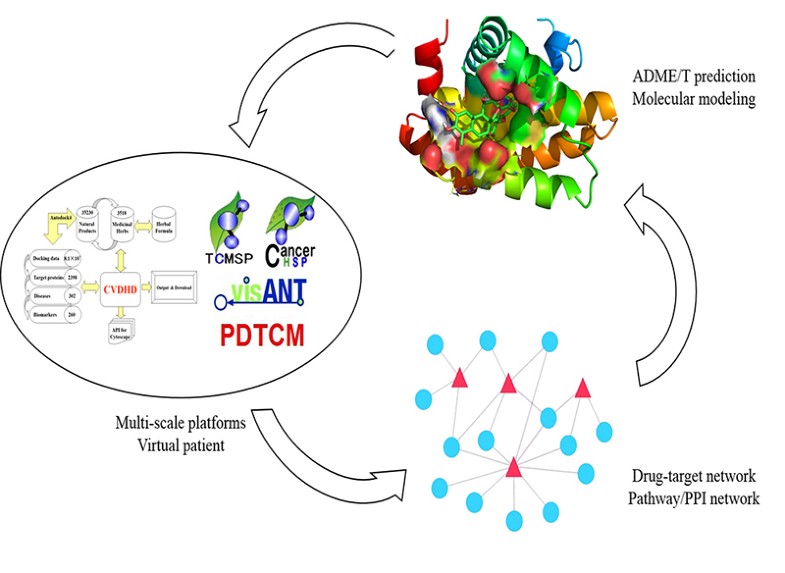 Keywords
quantitative systems pharmacology 
network modeling 
multi-scale platforms 
traditional Chinese medicine 
Notes
Acknowledgements
This work was supported by the start-up support for scientific research of Xinglin Young Scholar in Guangzhou University of Chinese Medicine (A1-AFD018161Z04).
Copyright information
© Higher Education Press and Springer-Verlag GmbH Germany, part of Springer Nature 2019