Abstract
In order to improve the damping characteristics of a photosensitive resin structure filled with viscous fluid, two improved structures with grooves and holes are investigated. Numerical simulation models of photosensitive resin damping structures are established using the finite element method. The force–displacement curves at low frequency are obtained by calculations. Then the structure with the best damping characteristics is chosen to be analyzed. The pressure and stress contours of the solid area and the fluid area are obtained. At the same time, the force–displacement curves of the improved structural part at different frequencies were obtained. It can be seen by calculation that the damping output was improved significantly. Then the influence of the structural parameters and the number and radius of the damping holes, on the damping output, was analyzed. The research has good reference values for the design and optimization of high stiffness and high damping elements and the application of fluid damping parts in reducing vibration and designing vibration isolation device.
This is a preview of subscription content, log in to check access.
Access options
Buy single article
Instant access to the full article PDF.
US$ 39.95
Price includes VAT for USA
Subscribe to journal
Immediate online access to all issues from 2019. Subscription will auto renew annually.
US$ 99
This is the net price. Taxes to be calculated in checkout.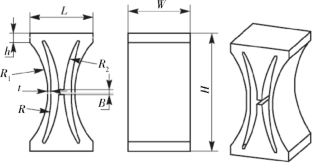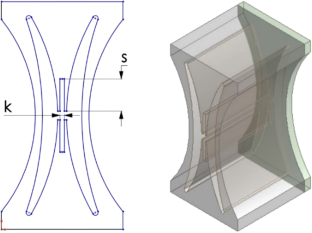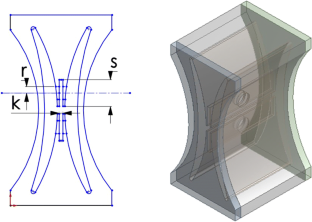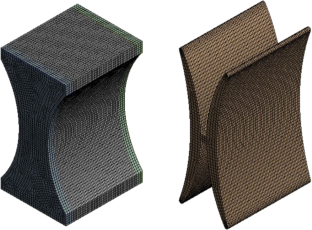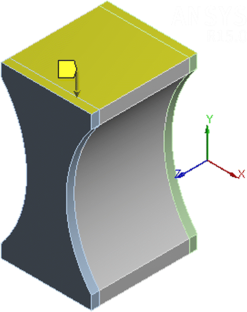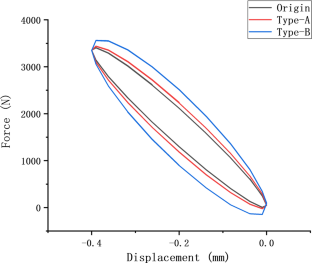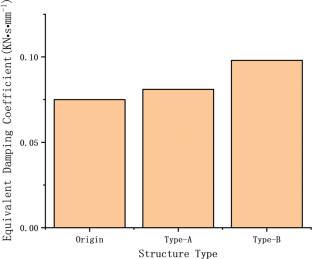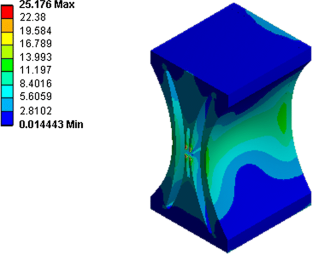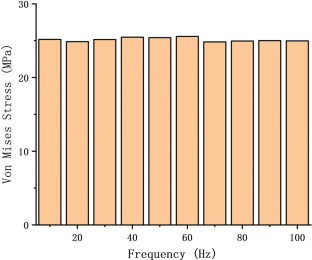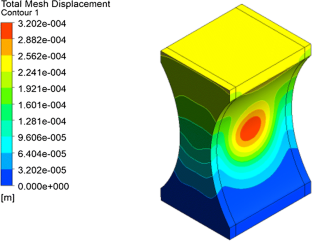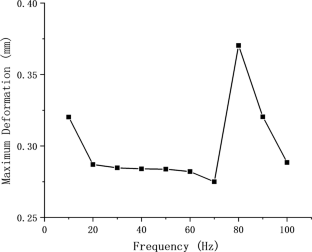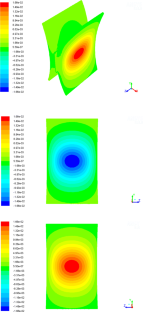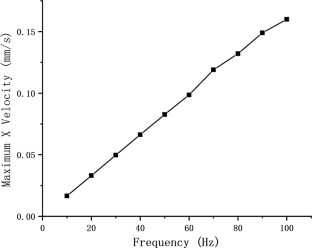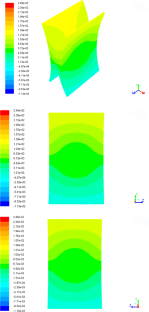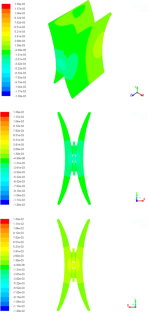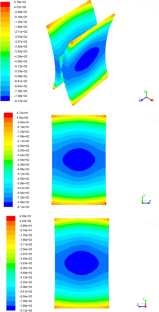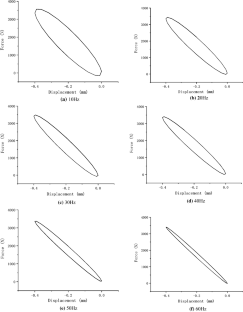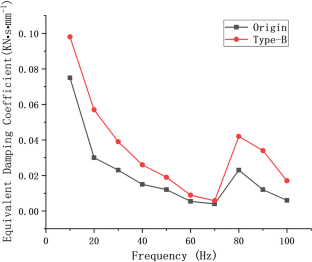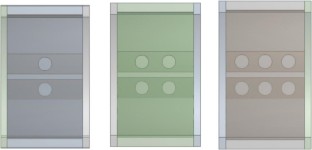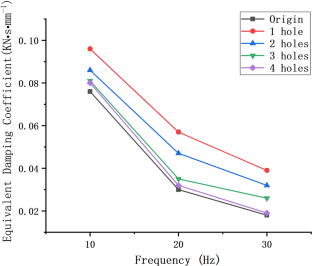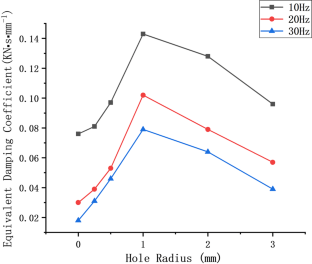 References
1.

Tetsuo K et al (1987) Hydraulic damper. US Patent 4834222

2.

Davis LP (1991) Vibration absorbing damper. US Patent 5249783

3.

Reineh MS, Pelosi M (2013) Physical modeling and simulation analysis of an advanced automotive racing shock absorber using the 1D simulation tool ameSim[J]. SAE Int J Passeng Cars Mech Syst 6(1):7–17

4.

Makris N, Constantinou MC (1990) Viscous damper: testing, modeling and application in vibration of seismic isolation. NCEERR ep.90-0028, State Univ. of New York at Bafa,Buffalo, N. Y

5.

Pan G, Hai Y, Tengyue XU et al (2015) Tests and modeling for magneto-rheological (MR) dampers [J]. J Vib Shock 34(6):36–40

6.

Yang W, Li D, Feng Z (2012) Experimental research on magnetic fluid damper [J]. J Vib Shock 31(9):144–148

7.

Rittweger A, Albus J, Hornung E (2002) Passive damping devices for aerospace structures. Acta Astronaut 50(10):597–608

8.

Maly R, Smith C, Fowler B et al (2015) Solar array dampers for satellite jitter control. AIAA SPACE Conf Expos. https://doi.org/10.2514/6.2015-4662

9.

Mukhayadi M, Madina R, Renner U (2014) Attitude control of bias momentum micro satellite using magnetic and gravity gradient torque [C]. In: 2014 IEEE international conference on. IEEE, pp 132–136

10.

Davis P, Cunningham D, Bicos A, Enright M (1994) Adaptable passive viscous damper (an adaptable D-strut™). SPIE north american conference, Orlando, Florida, pp 1 – 12

11.

Farrell BF, Ioannou PJ (1993) Transient development of perturbations in stratified shear flow. J Atmos Sci 50:2201–2214

12.

Wilke P, Johnson C, Grosserode P (2000) Whole-spacecraft vibration isolation for broadband attenuation. Aerosp Conf Proceed IEEE 4:315–321

13.

Ross TE, Berg G, Spear WS (2013) Dual evolved expendable launch vehicle (EELV) secondary payload adaptor (ESPA) port small satellite design: US, US 8550408 B2[P]

14.

Zillinger C (2016) Linear inviscid damping for monotone shear flows in a finite periodic channel, boundary effects, blow-up and critical Sobolev regularity. Arch Ration Mech Anal 221(3):1449–1509

15.

Feng D, Dongmei Z (2018) Mechanical properties of photosensitive resin damping structure, School of Mechanical Engineering University of Science and Technology Beijing

16.

Zhu Dongmei, Ding Feng, Haiping Guoyong Liu (2018) Mechanical properties of a photosensitive resin structure. Chin J Eng 41(4):512–520

17.

Bedrossian J, Masmoudi N (2015) Inviscid damping and the asymptotic stability of planar shear flows in the 2D Euler equations. Publ Math Inst Hautes Études Sci 122:195–300

18.

Lin Z, Zeng C (2011) Inviscid dynamic structures near Couette flow. Arch Ration Mech Anal 200:1075–1097

19.

Bennett S, Davis T, Wilke P, Fosness G (1997) A passive damper exhibiting the ideal dashpot characteristic, F = CV. Proceed SPIE Int Soc Opt Eng 3045:259–267

20.

Gao X, Fang G, Song Y (2014) Hysteresis loop model of unidirectional carbon fiber-reinforced ceramic matrix composites under an arbitrary cyclic load[J]. Compos B 56(1):92–99
Acknowledgements
The authors would like to express their appreciation to the Grant supported by the Fundamental Research Funds for the Central Universities (No. 2019ZY15).
Additional information
Publisher's Note
Springer Nature remains neutral with regard to jurisdictional claims in published maps and institutional affiliations.
Technical Editor: José Roberto de França Arruda.
About this article
Cite this article
Zhang, Z., Su, X. Improvement of high damping structures using a photosensitive resin filled with viscous fluid. J Braz. Soc. Mech. Sci. Eng. 42, 121 (2020). https://doi.org/10.1007/s40430-020-2205-x
Received:

Accepted:

Published:
Keywords
3D printing photosensitive resin

Hysteretic curve

Finite element method

Equivalent damping coefficient