Abstract
This paper presents a closed-form solution for direct and inverse kinematic models of a four-degree-of-freedom parallel manipulator designed for weld torch positioning of orbital welding of metallic pipes. The mathematical model was developed, implemented and simulated considering the geometric parameters of the prototype. The proposed closed-form solution showed that the mathematical model matched the behavior of the manipulator, confirming that the motion was entirely defined through the mathematical and geometric relations, without the requirement of iterations or numerical solutions. The closed-form solution also offered a simpler approach for the mechanical behavior of the manipulator, making it feasible to implement a less complex-coded routine in the embedded microcontroller due to its lower computational requirements.
This is a preview of subscription content, log in to check access.
Access options
Buy single article
Instant unlimited access to the full article PDF.
US$ 39.95
Price includes VAT for USA
Subscribe to journal
Immediate online access to all issues from 2019. Subscription will auto renew annually.
US$ 99
This is the net price. Taxes to be calculated in checkout.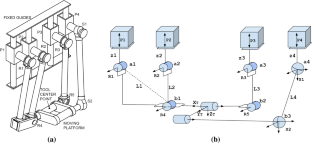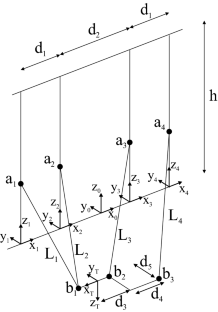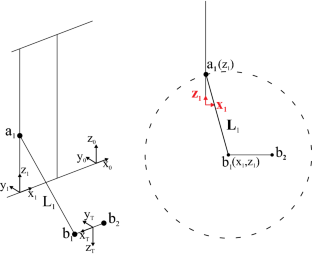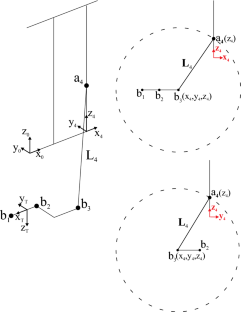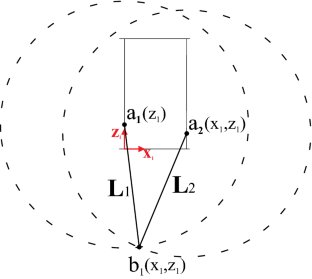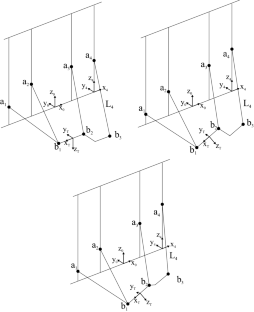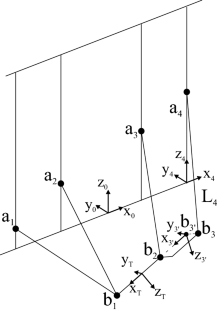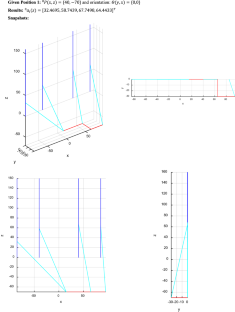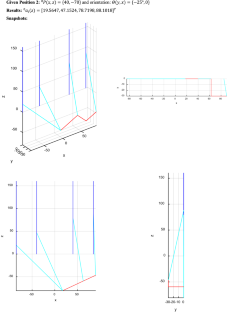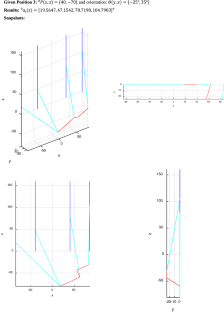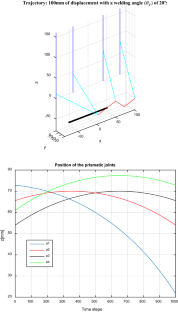 References
1.

Merlet JP (2006) Parallel robots. Springer, Netherlands

2.

Hernández A, Altuzarra O, Salgado O, Pinto C, Petuya V (2012) Designing parallel manipulators: from specifications to a real prototype. Ind Robot Int J 39(5):500–512

3.

Tsai LW (1999) Robot analysis: the mechanics of serial and parallel manipulators. Wiley, New York

4.

Kong X, Gosselin CM (2007) Type synthesis of parallel mechanisms, springer tracts in advanced robotics, vol 33. Springer, Heidelberg

5.

Gogu G (2008) Structural synthesis of parallel robots, part 1: methodology. Springer, Netherlands

6.

Hunt JA (2007) Robot kinematics and the Gantry-Tau parallel machine. Ind Robot Int J 34(5):362–367

7.

Sabater JM, Saltarén RJ, Aracil R, Yime E, Azorín JM (2006) Tele-operated parallel climbing robots in nuclear installations. Ind Robot Int J 33(5):381–386

8.

Menegaldo LL, Santana RES, Fleury AT (2006) Kinematical modeling and optimal design of a biped robot joint parallel linkage. J Braz Soc Mech Sci Eng 28(4):505–511

9.

Lima EJ II, Torres GCF, Felizardo I, Ramalho Filho FA, Bracarense AQ (2005) Development of a robot for orbital welding. Ind Robot Int J 32(4):321–325

10.

Felizardo I, Bracarense AQ, Lima II EJ, Torres GCF, Reis ATC, Papatela, PHC (2005) Soldagem Orbital de Dutos Utilizando Robô Dedicado de 4 Graus de Liberdade. Anais do 7º Congresso Ibero-Americano de Engenharía Mecânica, 2005. Cidade do México, México

11.

Ramalho Filho FA, Bracarense AQ, Lima II EJ, Cordeiro JF, Silva EB (2010) Development of parallel manipulators for welding robots. In: Proceedings of the 41st international symposium on robotics. Frankfurt, Germany, pp 1212–1217

12.

Cervantes-Sánchez JJ, Rico-Martínez JM, Pérez-Muñoz VH, Orozco-Muñiz JD (2017) A closed-form solution to the forward displacement analysis of a Schönflies parallel manipulator. J Braz Soc Mech Sci Eng 39(2):553–563
Additional information
Publisher's Note
Springer Nature remains neutral with regard to jurisdictional claims in published maps and institutional affiliations.
Technical Editor: Victor Juliano De Negri, D.Eng.
About this article
Cite this article
Lima, E.J., Souza, H.A.M., Kienitz, K.M. et al. Closed-form solution for direct and inverse kinematic models of a parallel manipulator for robotic orbital welding. J Braz. Soc. Mech. Sci. Eng. 42, 74 (2020) doi:10.1007/s40430-019-2148-2
Received:

Accepted:

Published:
Keywords
Robot design

Welding

Parallel manipulators

Kinematic modeling