Abstract
The conception of a device to be used by doctors and physical therapists in patients undergoing knee surgery is described. One of the major problems of surgery in joints is associated with the loss of range of motion (ROM). A technique used to prevent the loss of ROM and to accelerate the healing process is the continuous passive motion (CPM). CPM causes a sinusoidal variation of the internal pressure of the joint, acting as a pump and expelling blood and other liquids. Currently, the market offers a variety of CPM equipment. Such devices are able to flex and extend the knee at angles from 0° to 120°, with varying speeds and predetermined number of repetitions. The proposed apparatus will be able to operate in a similar way as the others, but it will be able to also follow the patient during the stages of rehabilitation. The patient will be able to perform assisted flexion and extension of the leg and also, at a later time, the work of strengthening and stiffening the muscles around the knee joints.
This is a preview of subscription content, log in to check access.
Access options
Buy single article
Instant unlimited access to the full article PDF.
US$ 39.95
Price includes VAT for USA
Subscribe to journal
Immediate online access to all issues from 2019. Subscription will auto renew annually.
US$ 99
This is the net price. Taxes to be calculated in checkout.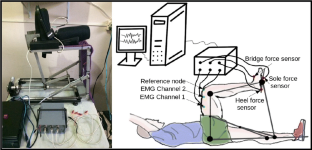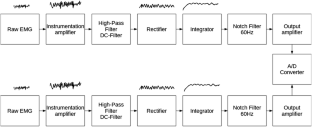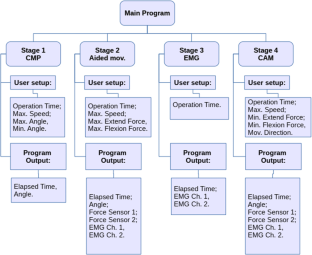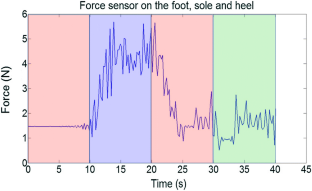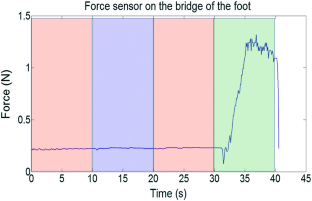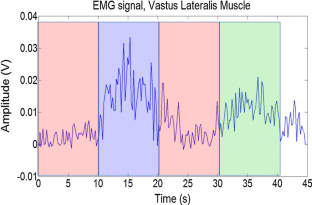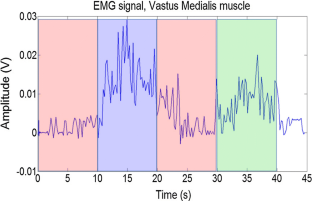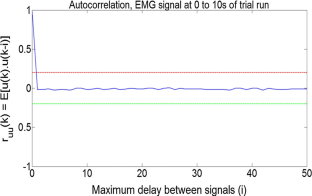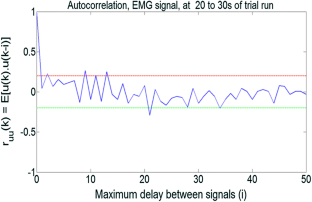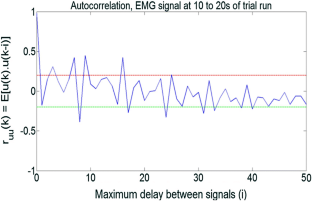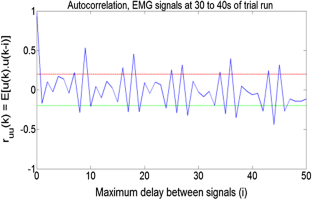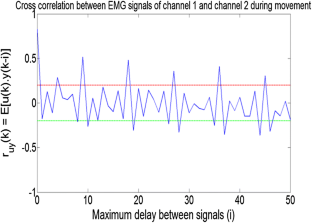 References
1.

Aguirre LA (2004) Introdução à Identificação de Sistemas, 2nd edn. Editora UFMG, Belo Horizonte (in Portuguese)

2.

Basmajian JV, De Luca CJ (1985) Muscles alive: their functions revealed by electromyography, 5th edn. Williams & Wilkins, Philadelphia

3.

Calil AM, Sallum EA, Domingues CA, Nogueira LS (2009) Mapeamento das lesões em vítimas de acidentes de trânsito: revisão sistemática da literatura. Revista Latino-americana de Enfermagem 17(1):120–125 (in Portuguese)

4.

Fu Y, Meng Q (2006) Development of an embedded control platform of a continuous passive motion machine. In: Proceedings of the 2006 IEEE/RSJ international conference on intelligent robots and systems, pp 1617–1622

5.

Ho HJ, Chen TC (2006) Hybrid cpm/cam physiotherapy device by use of active feedback control loop. In: Proceedings of the first international conference on innovative computing, information and control

6.

Jorge MHPM, Koizumi MS (2008) Acidentes de trânsito no brasil: um atlas de sua distribuição. Associação Brasileira de Medicina de Tráfego 26(1):52–58 (in Portuguese)

7.

Koizumi MS (1992) Padrão das lesões nas vítimas de acidentes de motocicleta. Revista Saúde Pública S. Paulo 26(5):306–315 (in Portuguese)

8.

Maniar RN, Baviskar JV, Singhi T, Rathi SS (2012) To use or not to use continuous passive motion post-total knee arthroplasty. J Arthroplasty 27(1):193-200.e1

9.

Mikkelsen C, Werner S, Eriksson E (2000) Closed kinetic chain alone compared to combined open and closed kinetic chain exercises for quadriceps strengthening after anterior cruciate ligament reconstruction with respect to return to sports: a prospective matched follow-up study. Knee Surg Sports Traumatol Arthrosc 8:337–342

10.

Morris J (1995) The value of continuous passive motion in rehabilitation following total knee replacement. Physiotherapy 81(8):557–562

11.

O'Driscoll SW, Giori NJ (2000) Continuous passive motion (CPM): theory and principles of clinical application. Rehabilit Res Dev 37(2):179–188

12.

Onderko LL, Rehman S (2013) Treatment of articular fractures with continuous passive motion. Orthop Clin N Am 44:345–356

13.

Reis GL, Abdalla Jr MA, Nolasco JD, Barroso MFS, Pereira EB (2014) Controle de posição de um manipulador robótico utilizando sensores inerciais e eletromiografia, XX Congresso Brasileiro de Automática (in Portuguese)

14.

Salter RB, Bell SR, Keeley FW (1981) The protective effect of continuous passive motion on living articular cartilage in acute septic arthritis: an experimental investigation in the rabbit. Clin Orthop Relat Res 159:223–247

15.

Salter RB, Simmonds DF, Malcolm BW, Rumble EJ, MacMichael D, Clements MD (1980) The biological effect of continuous passive motion on the healing of full thickness defect in articular cartilage: an experimental investigation in the rabbit. J Bone Jt Surg 62A(8):1232–1251

16.

van Boxtel A (2001) Optimal signal bandwidth for the recording of surface EMG activity of facial, jaw, oral, and neck muscles. Psychophysiology 38:22–34
Acknowledgements
Financial support of this work was provided by Corrdenação de Aperfeiçoamento de Pessoal de Nível Superior (CAPES), Fundação de Amparo à Pesquisa do Estado de Minas Gerais (FAPEMIG) and Conselho Nacional de Desenvolvimento Científico e Tecnológico (CNPq).
Additional information
Publisher's Note
Springer Nature remains neutral with regard to jurisdictional claims in published maps and institutional affiliations.
Technical Editor: Adriano Almeida Gonçalves Siqueira.
About this article
Cite this article
Abdalla Júnior, M.A., Cimini Júnior, C.A., de Las Casas, E.B. et al. Development of an orthopedic system for physiotherapy and rehabilitation of the leg. J Braz. Soc. Mech. Sci. Eng. 42, 27 (2020) doi:10.1007/s40430-019-2114-z
Received:

Accepted:

Published:
Keywords
Continuous passive motion (CPM)

Range of motion (RM)

Rehabilitation

Knee joint