Advanced Injection Systems for Large Marine and Industrial Engines
Development Fuel Injection
Injection pressures well over 2000 bar and flexible parameter setting via common rail technology represent the next stage in fuel injection equipment for large engines. To achieve these prerequisites, Bosch Diesel Systems is working on new systems capable of creating the injection characteristics needed for compliance with the latest marine and land-based emissions limitations, combined with long effective life and ease of maintenance. This article is based on Paper 427, presented at the CIMAC World Congress 2013 in Shanghai (China).
Emissions limits and engine technology
For marine and industrial diesel engines, EPA Tier 4 and IMO Tier III currently represent the international benchmarks for emissions regulations, and it can be expected that similarly strict limits will be adopted by all industrialised countries. The respective limits of current EPA and IMO legislation are shown in
Figure 1
.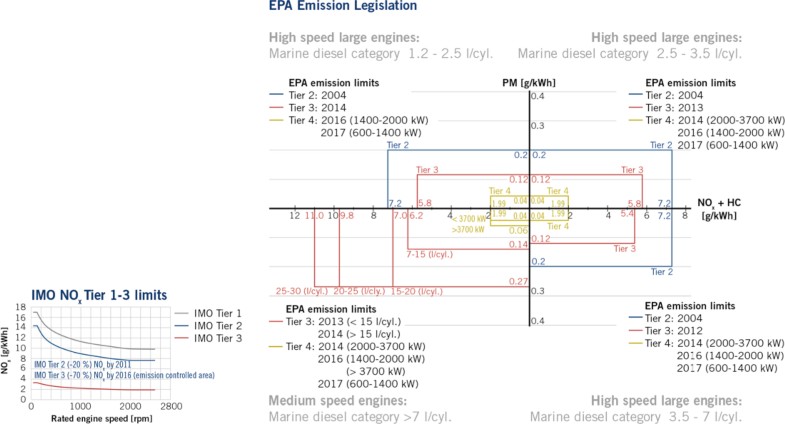 Keywords
High Pressure Pump 
Valve Seat 
Pressure Relief Valve 
Common Rail System 
Seat Angle 
These keywords were added by machine and not by the authors. This process is experimental and the keywords may be updated as the learning algorithm improves.
Copyright information
© Springer Fachmedien Wiesbaden 2015