Correction to: Cost–Utility and Budget Impact Analysis for Stopping the Inappropriate Use of Proton Pump Inhibitors After Cessation of NSAID or Low‑Dose Acetylsalicylic Acid Treatment
Errors were subsequently identified in the article originally published online, and the following corrections should be noted:
Correction to author name:
Page 1, author listing and corresponding author details: The name of the first and corresponding author was incorrectly formatted and should read:
Sek Hung Chau.
Correction to Figure 1:
Page 3, Fig. 1:
An arrowhead was omitted between the "Healthy" and "Hip fracture" health states in the figure. The corrected figure is shown here.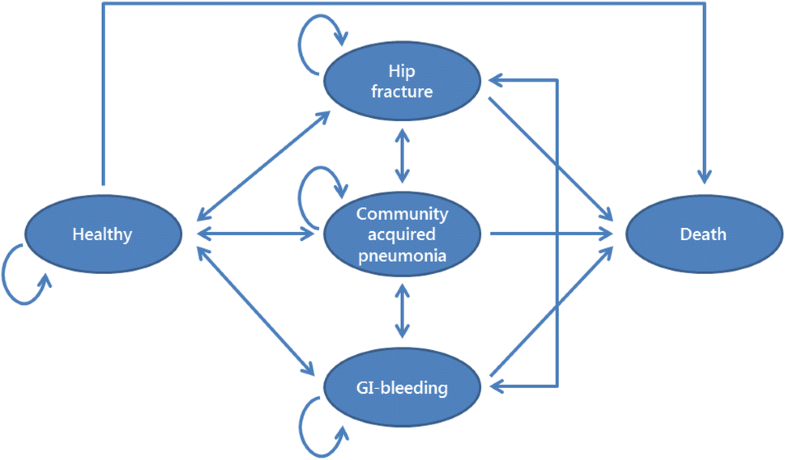 Copyright information
© The Author(s) 2019
Open AccessThis article is distributed under the terms of the Creative Commons Attribution-NonCommercial 4.0 International License (http://creativecommons.org/licenses/by-nc/4.0/), which permits any noncommercial use, distribution, and reproduction in any medium, provided you give appropriate credit to the original author(s) and the source, provide a link to the Creative Commons license, and indicate if changes were made.