Abstract
Electron beam melting (EBM) process is an additive manufacturing process largely used to produce complex metallic components made of high-performance materials for aerospace and medical applications. Especially, lattice structures made by Ti–6Al–4V have represented a hot topic for the industrial sectors because of having a great potential to combine lower weights and higher performances that can also be tailored by subsequent heat treatments. However, the little knowledge about the mechanical behaviour of the lattice structures is limiting their applications. The present work aims to provide a comprehensive review of the studies on the mechanical behaviour of the lattice structures made of Ti–6Al–4V. The main steps to produce an EBM part were considered as guidelines to review the literature on the lattice performance: (1) design, (2) process and (3) post-heat treatment. Thereafter, the correlation between the geometrical features of the lattice structure and their mechanical behaviour is discussed. In addition, the correlation among the mechanical performance of the lattice structures and the process precision, surface roughness and working temperature are also reviewed. An investigation on the studies about the properties of heat-treated lattice structure is also conducted.
This is a preview of subscription content, log in to check access.
Access options
Buy single article
Instant access to the full article PDF.
US$ 39.95
Price includes VAT for USA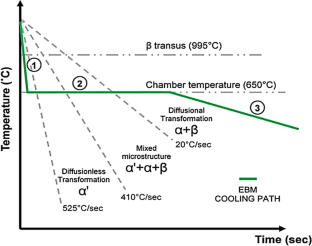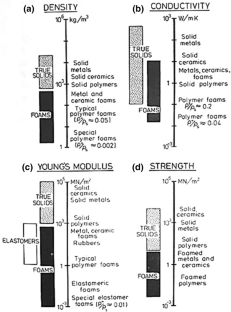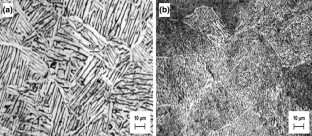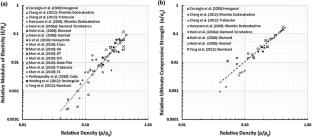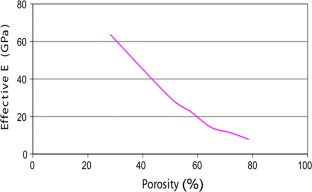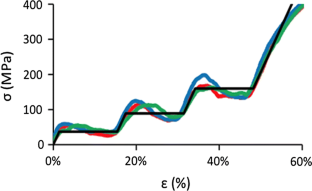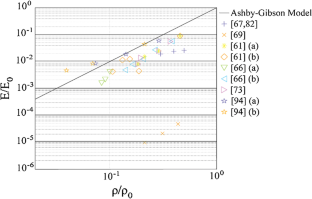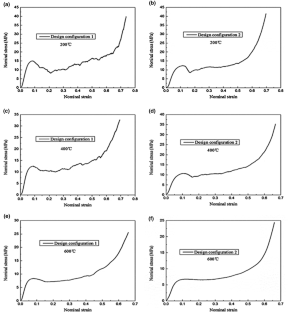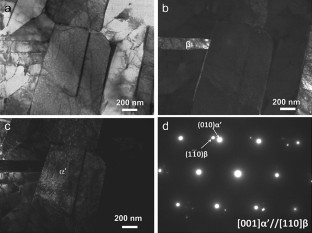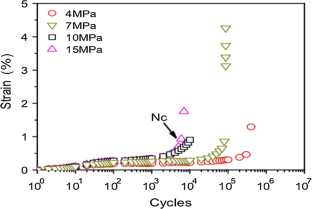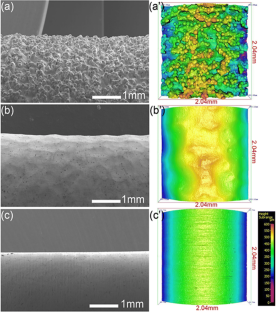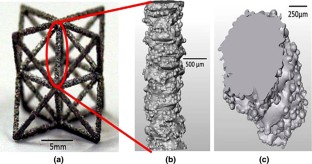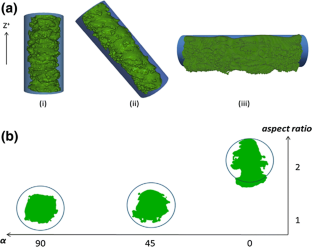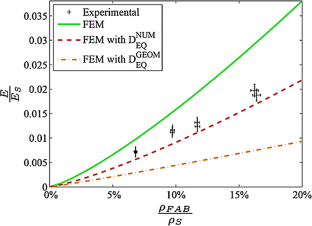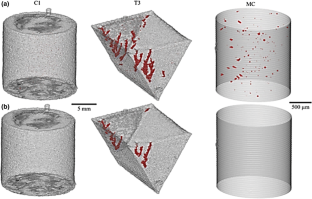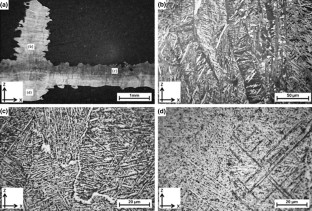 References
[1]

I. Polmear, D. StJohn, J.F. Nie, M. Qian, Light Alloys: Metallurgy of the Light Metals (Butterworth-Heinemann, Oxford, 2017)

[2]

A. Saboori, D. Gallo, S. Biamino, P. Fino, M. Lombardi, Appl. Sci. 7(9), 883 (2017)

[3]

M. Peters, Titanium and Titanium Alloys (Wiley, New York, 2003)

[4]

E. Brandl, A. Schoberth, C. Leyens, Mater. Sci. Eng. A 532, 295 (2012)

[5]

H.M. Wang, S.Q. Zhang, X.M. Wang, Chin. J. Lasers 36, 3204 (2009)

[6]

F.G. Arcella, F.H. Froes, JOM 52, 28 (2000)

[7]

H. Galarraga, R.J. Warren, D.A. Lados, R.R. Dehoff, M.M. Kirka, P. Nandwana, Mater. Sci. Eng. A 685, 417 (2017)

[8]

A. Mitchell, Mater. Sci. Eng. A 243, 257 (1998)

[9]

W.E. Frazier, J. Mater. Eng. Perform. 23, 1917 (2014)

[10]

B. Baufeld, O. Van der Biest, R. Gault, Mater. Des. 31, S106 (2010)

[11]

B. Dutta, F.H.S. Froes, Met. Powder Rep. 72, 1 (2017)

[12]

ASTM F2792-12a, Standard Terminology for Additive Manufacturing Technologies, F42.19, Ed. (ASTM International, West Conshohocken). https://doi.org/10.1520/F2792-12A

[13]

A. Heidarzadeh, H. Pouraliakbar, S. Mahdavi, M.R. Jandaghi, Ceram. Int. 44, 3128 (2018)

[14]

I. Gibson, D.W. Rosen, B. Stucker, Additive Manufacturing Technologies (Springer, New York, 2010)

[15]

B. Onuike, A. Bandyopadhyay, Mater. Lett. 252, 256 (2019)

[16]

L. Hitzler, M. Merkel, W. Hall, A. Öchsner, Adv. Eng. Mater. 20, 1700658 (2018)

[17]

S.L. Sing, W.Y. Yeong, F.E. Wiria, J. Alloy. Compd. 660, 461 (2016)

[18]

Q. Jia, D. Gu, J. Alloys Compd. 585, 713 (2014)

[19]

Y. Kuo, A. Kamigaichi, K. Kakehi, Metall. Mater. Trans. A 49, 3831 (2018)

[20]

A. Saboori, F. Bosio, E. Librera, M. De Chirico, S. Biamino, M. Lombardi, P. Fino, in Euro PM2018 Congr. Exhebition (Bilbao, Spain, 2018), pp. 1–6

[21]

F. Bosio, A. Saboori, A. Lacagnina, E. Librera, M. De Chirico, S. Biamino, P. Fino, M. Lombardi, in Euro PM2018 Congr. Exhebition (Bilbao, Spain, 2018), pp. 1–6

[22]

A. Saboori, A. Aversa, F. Bosio, E. Bassini, E. Librera, M. De Chirico, S. Biamino, D. Ugues, P. Fino, M. Lombardi, Mater. Sci. Eng. A 766, 138360 (2019)

[23]

A. Saboori, A. Aversa, G. Marchese, S. Biamino, M. Lombardi, P. Fino, Appl. Sci. 9, 3316 (2019)

[24]

G. Marchese, S. Parizia, M. Rashidi, A. Saboori, D. Manfredi, D. Ugues, M. Lombardi, E. Hryha, S. Biamino, Mater. Sci. Eng. A 769, 138500 (2020)

[25]

T.T. Wohlers, Wohlers Report 2006: Rapid Prototyping & Manufacturing State of the Industry: Annual Worldwide Progress Report (Wohlers Associates, Fort Collins, 2006)

[26]

C. Marie, Rapid Prototyp. J. 19, 365 (2013)

[27]

A.Y. Albagachiev, A.S. Krasko, N.S. Baranova, E.S. Stramtsova, A.A. Mokanu, Russ. Eng. Res. 38, 687 (2018)

[28]

S. Biamino, A. Penna, U. Ackelid, S. Sabbadini, O. Tassa, P. Fino, M. Pavese, P. Gennaro, C. Badini, Intermetallics 19, 776 (2011)

[29]

A. Ataee, Y. Li, D. Fraser, G. Song, C. Wen, Mater. Des. 137, 345 (2018)

[30]

M. Terner, S. Biamino, P. Epicoco, A. Penna, O. Hedin, S. Sabbadini, P. Fino, M. Pavese, U. Ackelid, P. Gennaro, F. Pelissero, C. Badini, Steel Res. Int. 83, 943 (2012)

[31]

Y. Zhong, L.E. Rännar, L. Liu, A. Koptyug, S. Wikman, J. Olsen, D. Cui, Z. Shen, J. Nucl. Mater. 486, 234 (2017)

[32]

D. Cormier, O. Harrysson, H. West, Rapid Prototyp. J. 10, 35 (2004)

[33]

Y. Zhai, H. Galarraga, D.A. Lados, Proc. Eng. 114, 658 (2015)

[34]

G. Baudana, S. Biamino, D. Ugues, M. Lombardi, P. Fino, M. Pavese, C. Badini, Met. Powder Rep. 71, 193 (2016)

[35]

K. Kyzioł, Ł. Kaczmarek, G. Brzezinka, A. Kyzioł, Chem. Eng. J. 240, 516–526 (2014)

[36]

M. Larsson, U. Lindhe, O. Harrysson, in Annual International Solid Freeform Fabrication Symposium (2003), p. 438

[37]

S. Price, J. Lydon, K. Cooper, K. Chou, in Proceedings of the ASME 2014 International Mechanical Engineering Congress and Exposition. Volume 2A: Advanced Manufacturing, Montreal, Quebec, Canada, 14–20 November 2014. V02AT02A002 (ASME)

[38]

C. Körner, E. Attar, P. Heinl, J. Mater. Process. Technol. 211, 978 (2011)

[39]

J. Milberg, M. Sigl, Prod. Eng. 2, 117 (2008)

[40]

M. Galati, L. Iuliano, Addit. Manuf. 19, 1–20 (2018)

[41]

E. Attar, Simul. Sel. Electron Beam Melt. Process. 211, 978 (2011)

[42]

A. Safdar, L.Y. Wei, A. Snis, Z. Lai, Mater. Charact. 65, 8 (2012)

[43]

W. He, W. Jia, H. Liu, H. Tang, X. Kang, Y. Huang, X. Jinshu, X. Jinshu, Xiyou Jinshu Cailiao Yu Gongcheng/Rare Met. Mater. Eng. 40, 2072 (2011)

[44]

T. R. Mahale, Electron beam melting of advanced materials and structures, mass customization, mass personalization. PhD dissertation, Industrial Engineering, Raleigh, 2009

[45]

S.M. Gaytan, L.E. Murr, F. Medina, E. Martinez, M.I. Lopez, R.B. Wicker, Mater. Technol. 24, 180 (2009)

[46]

P. Heinl, A. Rottmair, C. Körner, R.F. Singer, Adv. Eng. Mater. 9, 360 (2007)

[47]

H.R.V. Popov, A. Katz-Demyanetz, A. Garkun, G. Muller, E. Strokin, V. Popov, A. Katz-Demyanetz, A. Garkun, G. Muller, E. Strokin, H. Rosenson, Proc. Manuf. 21, 125–132 (2018)

[48]

E. Hernández-Nava, C.J. Smith, F. Derguti, S. Tammas-Williams, F. Léonard, P.J. Withers, I. Todd, R. Goodall, Acta Mater. 108, 279 (2016)

[49]

T. Persenot, G. Martin, R. Dendievel, J.Y. Buffiére, E. Maire, Mater. Charact. 143, 82 (2018)

[50]

R. Cunningham, A. Nicolas, J. Madsen, E. Fodran, E. Anagnostou, M.D. Sangid, A.D. Rollett, Mater. Res. Lett. 5, 516 (2017)

[51]

S. Tammas-Williams, P.J. Withers, I. Todd, P.B. Prangnell, Metall. Mater. Trans. A 47, 1939 (2016)

[52]

A. Khorasani, I. Gibson, M. Goldberg, G. Littlefair, Rapid Prototyp. J. 23, 295 (2017)

[53]

A. Saboori, S. Tusacciu, M. Busatto, M. Lai, S. Biamino, P. Fino, M. Lombardi, J. Vis. Exp. 2018, e56966 (2018)

[54]

L.E. Murr, S.A. Quinones, S.M. Gaytan, M.I. Lopez, A. Rodela, E.Y. Martinez, D.H. Hernandez, E. Martinez, F. Medina, R.B. Wicker, J. Mech. Behav. Biomed. Mater. 2, 20 (2009)

[55]

L.J. Gibson, M.F. Ashby, Cellular Solids: Structure and Properties (Cambridge University Press, Cambridge, 1999)

[56]

N.A. Fleck, V.S. Deshpande, M.F. Ashby, Proc. R. Soc. Math. A Phys. Eng. Sci. 466, 2495 (2010)

[57]

M. Suard, G. Martin, P. Lhuissier, R. Dendievel, F. Vignat, J.J. Blandin, F. Villeneuve, Addit. Manuf. 8, 124 (2015)

[58]

K.J. Maloney, K.D. Fink, T.A. Schaedler, J.A. Kolodziejska, A.J. Jacobsen, C.S. Roper, Int. J. Heat Mass Transf. 55, 2486 (2012)

[59]

A.G. Evans, J.W. Hutchinson, M.F. Ashby, Prog. Mater Sci. 43, 171 (1998)

[60]

G.W. Kooistra, V.S. Deshpande, H.N.G. Wadley, Acta Mater. 52, 4229 (2004)

[61]

L.E. Murr, S.M. Gaytan, F. Medina, H. Lopez, E. Martinez, B.I. Machado, D.H. Hernandez, L. Martinez, M.I. Lopez, R.B. Wicker, J. Bracke, Philos. Trans. R. Soc. A Math. Phys. Eng. Sci. 368, 1999 (2010)

[62]

M. Niinomi, Metall. Mater. Trans. A 33, 477 (2002)

[63]

J.W. Park, H.K. Kim, Y.J. Kim, J.H. Jang, H. Song, T. Hanawa, Acta Biomater. 6, 2843 (2010)

[64]

F. Calignano, M. Galati, L. Iuliano, P. Minetola, J. Healthc. Eng. 2019, 9748212 (2019)

[65]

P. Heinl, L. Müller, C. Körner, R.F. Singer, F.A. Müller, Acta Biomater. 4, 1536 (2008)

[66]

X.Y. Cheng, S.J. Li, L.E. Murr, Z.B. Zhang, Y.L. Hao, R. Yang, F. Medina, R.B. Wicker, J. Mech. Behav. Biomed. Mater. 16, 153 (2012)

[67]

J. Parthasarathy, B. Starly, S. Raman, A. Christensen, J. Mech. Behav. Biomed. Mater. 3, 249 (2010)

[68]

O. Cansizoglu, O. Harrysson, D. Cormier, H. West, T. Mahale, Mater. Sci. Eng. A 492, 468 (2008)

[69]

W. van Grunsven, E. Hernandez-Nava, G. Reilly, R. Goodall, Metals (Basel) 4, 401 (2014)

[70]

L. Xiao, W. Song, C. Wang, H. Liu, H. Tang, J. Wang, Mater. Sci. Eng. A 640, 375 (2015)

[71]

M. Jamshidinia, L. Wang, W. Tong, R. Kovacevic, J. Mater. Process. Technol. 214, 1728 (2014)

[72]

S.J. Li, L.E. Murr, X.Y. Cheng, Z.B. Zhang, Y.L. Hao, R. Yang, F. Medina, R.B. Wicker, Acta Mater. 60, 793 (2012)

[73]

L.E. Murr, S.M. Gaytan, F. Medina, E. Martinez, J.L. Martinez, D.H. Hernandez, B.I. Machado, D.A. Ramirez, R.B. Wicker, Mater. Sci. Eng. A 527, 1861 (2010)

[74]

M.F. Ashby, Philos. Trans. R. Soc. A Math. Phys. Eng. Sci. 364, 15 (2006)

[75]

V.S. Deshpande, M.F. Ashby, N.A. Fleck, Acta Mater. 49, 1035 (2001)

[76]

J.C. Maxwell, Dublin Philos. Mag. J. Sci. 27, 294 (1864)

[77]

E. Hernández-Nava, C.J. Smith, F. Derguti, S. Tammas-Williams, F. Léonard, P.J. Withers, I. Todd, R. Goodall, Acta Mater. 85, 387 (2015)

[78]

A. Mortensen, Y. Conde, A. Rossoll, C.S. Marchi, J. Mater. Sci. 48, 8140 (2013)

[79]

T.J. Horn, O.L.A. Harrysson, D.J. Marcellin-Little, H.A. West, B.D.X. Lascelles, R. Aman, Addit. Manuf. 1, 2 (2014)

[80]

Z. Fang, B. Starly, W. Sun, Comput. Des. 37, 65 (2005)

[81]

B. Starly, A. Lau, W. Sun, W. Lau, T. Bradbury, Comput. Des. 37, 387 (2005)

[82]

J. Parthasarathy, B. Starly, S. Raman, J. Manuf. Process. 13, 160 (2011)

[83]

M. Jamshidinia, L. Wang, W. Tong, R. Ajlouni, R. Kovacevic, J. Mater. Process. Technol. 226, 255 (2015)

[84]

G. Epasto, G. Palomba, D.D. Andrea, E. Guglielmino, S. Di, F. Traina, Mater. Sci. Eng. A 753, 31 (2019)

[85]

L. Yang, Rapid Prototyp. J. 21, 329e39 (2015)

[86]

L. Xiao, W. Song, C. Wang, H. Tang, Q. Fan, N. Liu, J. Wang, Int. J. Impact Eng. 100, 75 (2017)

[87]

M. Karl, J.R. Kelly, Dent. Mater. 25, 1426 (2009)

[88]

M. Galati, P. Minetola, G. Rizza, Materials (Basel) 12, 2211 (2019)

[89]

Y.Y. Sun, S. Gulizia, C.H. Oh, D. Fraser, M. Leary, Y.F. Yang, M. Qian, JOM 68, 791 (2016)

[90]

M. Suard, P. Lhuissier, R. Dendievel, J.J. Blandin, F. Vignat, F. Villeneuve, Powder Metall. 57, 190 (2014)

[91]

K.S. Chan, M. Koike, R.L. Mason, T. Okabe, Metall. Mater. Trans. A 44, 1010 (2013)

[92]

ASTM, i, 1 (2019)

[93]

S. Tammas-Williams, P.J. Withers, I. Todd, P.B. Prangnell, Scr. Mater. 122, 72 (2016)

[94]

C. De Formanoir, S. Michotte, O. Rigo, L. Germain, S. Godet, Mater. Sci. Eng. A 652, 105 (2016)
About this article
Cite this article
Del Guercio, G., Galati, M., Saboori, A. et al. Microstructure and Mechanical Performance of Ti–6Al–4V Lattice Structures Manufactured via Electron Beam Melting (EBM): A Review. Acta Metall. Sin. (Engl. Lett.) 33, 183–203 (2020). https://doi.org/10.1007/s40195-020-00998-1
Received:

Revised:

Published:

Issue Date:
Keywords
Electron beam melting (EBM)

Additive manufacturing (AM)

Lattice structures

Ti–6Al–4V

Mechanical properties

Heat treatment