Correction to: A retrospective analysis of weight changes in HIV-positive patients switching from a tenofovir disoproxil fumarate (TDF)- to a tenofovir alafenamide fumarate (TAF)-containing treatment regimen in one German university hospital in 2015–2017
The original version of this article unfortunately contained mistakes. The presentation of Fig. 1 was incorrect and the Acknowledgements were missing. Please find the Acknowledgement here:
Acknowledgement
This work was partly supported by DZIF project Tl 02.001.
The corrected figure is given below.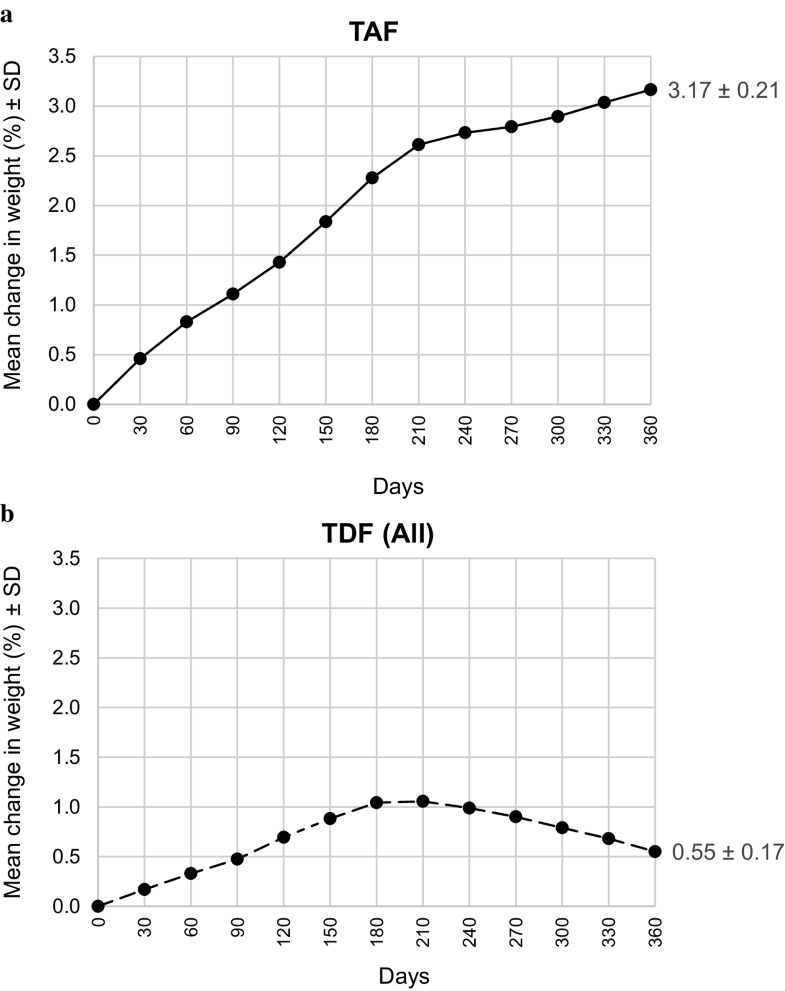 Copyright information
© The Author(s) 2018
Open AccessThis article is distributed under the terms of the Creative Commons Attribution 4.0 International License (http://creativecommons.org/licenses/by/4.0/), which permits unrestricted use, distribution, and reproduction in any medium, provided you give appropriate credit to the original author(s) and the source, provide a link to the Creative Commons license, and indicate if changes were made.