This is a preview of subscription content, log in to check access.
Access options
Buy single article
Instant access to the full article PDF.
US$ 39.95
Price includes VAT for USA
Subscribe to journal
Immediate online access to all issues from 2019. Subscription will auto renew annually.
US$ 99
This is the net price. Taxes to be calculated in checkout.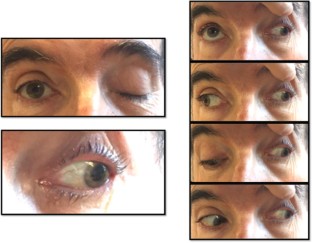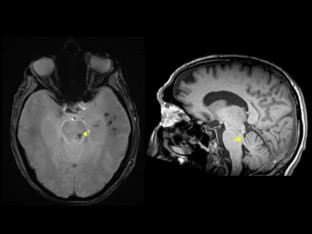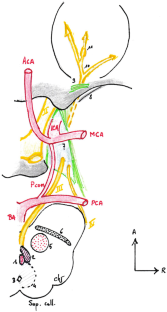 References
1.

Stevens RD, Shoykhet M, Cadena R (2015) Emergency neurological life support: intracranial hypertension and herniation. Neurocrit Care 23(Suppl 2):S76–S82

2.

Elnahry AG, Elnahry GA (2018) Oculomotor nerve palsy associated with duplication of middle cerebral artery, anterior communicating artery aneurysm, and parietal meningioma. Neuroophthalmology 43(1):53–55

3.

Joubert C, Esnault P, Veyrières JB, Dagain A (2016) Posttraumatic retroclival subarachnoid hemorrhage: what to do in an emergency? Am J Emerg Med 34(11):2257.e3–2257.e5

4.

Pennington KM, St Louis EK (2016) "Don't believe your eyes" ipratropium induced mydriasis: a case report and review of the literature. Gen Med (Los Angel) 4(3):255

5.

Al-Qurainy IA, Stassen LF, Dutton GN, Moos KF, El-Attar A (1991) The characteristics of midfacial fractures and the association with ocular injury: a prospective study. Br J Oral Maxillofac Surg 29(5):291–301

6.

Kung NH, Van Stavern GP (2015) Isolated ocular motor nerve palsies. Semin Neurol 35(5):539–548

7.

Lin YC, Chuang MT, Hsu CH, Tailor AR, Lee JS (2015) First rib fracture resulting in horner's syndrome. J Emerg Med 49(6):868–870

8.

Logsdon AF, Lucke-Wold BP, Turner RC, Huber JD, Rosen CL, Simpkins JW (2015) Role of microvascular disruption in brain damage from traumatic brain injury. Compr Physiol 5(3):1147–1160

9.

Li S, Sun Y, Shan D, Feng B, Xing J, Duan Y, Dai J, Lei H, Zhou Y (2013) Temporal profiles of axonal injury following impact acceleration traumatic brain injury in rats: a comparative study with diffusion tensor imaging and morphological analysis. Int J Legal Med 127:159–167

10.

Weidauer S, Hofmann C, Wagner M, Hattingen E (2019) Neuroradiological and clinical features in ophthalmoplegia. Neuroradiology 61(4):365–387

11.

Fang C, Leavitt JA, Hodge DO, Holmes JM, Mohney BG, Chen JJ (2017) Incidence and etiologies of Acquired third nerve palsy using a population-based method. JAMA Ophthalmol 135(1):23–28
Ethics declarations
Conflict of interest
The authors declare that they have no conflict of interest.
Additional information
Publisher's Note
Springer Nature remains neutral with regard to jurisdictional claims in published maps and institutional affiliations.
About this article
Cite this article
Joubert, C., Mathais, Q., Faivre, A. et al. Post-traumatic central non-pupil-sparing oculomotor palsy: a case report. Acta Neurol Belg (2020). https://doi.org/10.1007/s13760-020-01293-7
Received:

Accepted:

Published: