This is a preview of subscription content, log in to check access.
Access options
Buy single article
Instant access to the full article PDF.
US$ 39.95
Price includes VAT for USA
Subscribe to journal
Immediate online access to all issues from 2019. Subscription will auto renew annually.
US$ 99
This is the net price. Taxes to be calculated in checkout.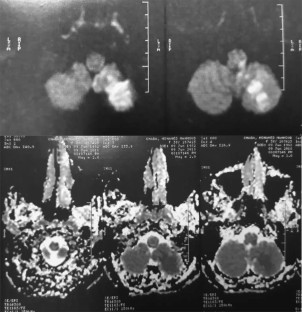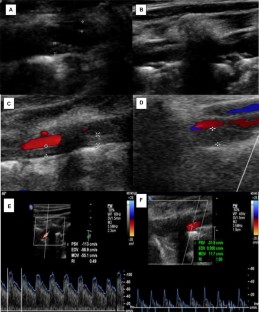 References
1.

Lensen KD, Voskuyl AE, Comans EF, van der Laken CJ, Smulders YM (2016) Extracranial giant cell arteritis: a narrative review. Neth J Med 74(5):182–192

2.

Chomlak RD, Ghazanfari F, Datta M (2016) Case study: giant cell arteritis with vertebral artery stenosis. Clin Med Insights Arthritis and Musculoskeletal Disorders 9:103–107

3.

Monti S, Floris A, Ponte C, Schmidt WA, Diamantopoulos AP, Pereira C, Piper A, Luqmani R (2017) The use of ultrasound to assess giant cell arteritis: review of the current evidence and practical guide for the rheumatologist. Rheumatology 57(2):227–235

4.

García-García J, Ayo-Martín Ó, Argandoña-Palacios L, Segura T (2011) Vertebral artery halo sign in patients with stroke: a key clue for the prompt diagnosis of giant cell arteritis. Stroke 42(11):3287–3290

5.

Sutter R, Renaud S, Bonati L, Lyrer P, Tolnay M, Wetzel S, Rüegg S, Engelter S (2008) Bilateral vertebral giant cell arteritis–favourable outcome in two cases. J Neurol 255(1):133–134
Funding
This research did not receive any specific grant from funding agencies in the public, commercial, or not-for-profit sectors.
Ethics declarations
Conflict of interest
The authors declare that they have no conflict of interest.
Ethical approval
The study was conducted in compliance with ethical standards.
Additional information
Publisher's Note
Springer Nature remains neutral with regard to jurisdictional claims in published maps and institutional affiliations.
About this article
Cite this article
Kishk, N.A., Alsayyad, A., Alsayyad, E. et al. Isolated vertebral arteritis: a challenging cause of stroke. Acta Neurol Belg (2020). https://doi.org/10.1007/s13760-020-01283-9
Received:

Accepted:

Published: