Abstract
Malignant pleural effusion remains a distressing and unfortunately common occurrence. Pleural palliation should be focused on relieving dyspnea with as few procedures as possible. The introduction of the indwelling tunneled pleural catheter has been shown to fulfill these goals; however, it is not without limitations. The ability to potentially combine the results of a long-term pleurodesis procedure without the need for a prolonged hospitalization remains an attractive option. While no large-scale trials have been completed nor is there widespread acceptance, the introduction of "rapid" or "accelerated" pleurodesis procedures, often using tunneled indwelling pleural catheters, have the potential to significantly change the current paradigm of malignant pleural effusion management. This article reviews the current data available for "rapid" and "accelerated" pleurodesis protocols and their outcomes.
This is a preview of subscription content, log in to check access.
Access options
Buy single article
Instant unlimited access to the full article PDF.
US$ 39.95
Price includes VAT for USA
Subscribe to journal
Immediate online access to all issues from 2019. Subscription will auto renew annually.
US$ 99
This is the net price. Taxes to be calculated in checkout.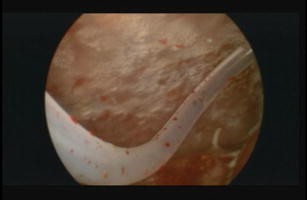 References
Papers of particular interest, published recently, have been highlighted as: • Of importance •• Of major importance
1.

Antony VB, Loddenkemper R, Astoul P, et al. Management of malignant pleural effusions. Eur Respir J. 2001;18:402–19.

2.

Roberts ME, Neville E, Berrisford RG, Antunes G, Ali NJ. Management of a malignant pleural effusion: British Thoracic Society pleural disease guideline 2010. Thorax. 2010;65:ii32–40.

3.

Chernow B, Sahn S. Carcinomatous involvement of the pleura. Am J Med. 1977;63:695–702.

4.

Antunes G, Neville E, Duffy J, Ali N. BTS guidelines for the management of malignant pleural effusions. Thorax. 2003;58 Suppl 2:ii29–38.

5.

Simoff MJ, Lally B, Slade MG, et al. Symptom management in patients with lung cancer: diagnosis and management of lung cancer, 3rd ed: American college of chest physicians evidence-based clinical practice guidelines. CHEST J. 2013;143:e455S–97.

6.•

Davies HE, Mishra EK, Kahan BC, et al. Effect of an indwelling pleural catheter vs chest tube and talc pleurodesis for relieving dyspnea in patients with malignant pleural effusion: the TIME2 randomized controlled trial. JAMA. 2012;307:2383–9. This randomized study compared IPCs to talc slury and found no significant differences in relief of dyspnea or quality of life, though the IPC group experienced more adverse events.

7.

Putnam Jr JB, Light RW, Rodriguez RM, et al. A randomized comparison of indwelling pleural catheter and doxycycline pleurodesis in the management of malignant pleural effusions. Cancer. 1999;86:1992–9.

8.••

Fysh ETH, Tremblay A, Feller-Kopman D, et al. Clinical outcomes of indwelling pleural catheter-related pleural infections: an international multicenter study. CHEST J. 2013;144:1597–602. This is the largest study investigating the risk of infection using IPCs in patients with malignant pleural effusions. In 1,021 patients the overall risk of pleural infection was 4.9 %, and overall mortality was 0.29 %. Antibiotics should cover S. aureus and gram negative infections until microbiology is confirmed. In patients who do develop pleural infection, the mortality rate is 6 %.

9.

Mekhaiel E, Kashyap R, Mullon JJ, Maldonado F. Infections associated with tunnelled indwelling pleural catheters in patients undergoing chemotherapy. J Bronchology Interv Pulmonol. 2013;20:299–303.

10.

Van Meter ME, McKee KY, Kohlwes RJ. Efficacy and safety of tunneled pleural catheters in adults with malignant pleural effusions: a systematic review. J Gen Intern Med. 2011;26:70–6.

11.

Thomas R, Budgeon CA, Kuok YJ, et al. Catheter tract metastasis associated with indwelling pleural catheters. Chest 2014.

12.

Dresler CM, Olak J, Herndon 2nd JE, et al. Phase III intergroup study of talc poudrage vs talc slurry sclerosis for malignant pleural effusion. Chest. 2005;127:909–15.

13.

Gonzalez AV, Bezwada V, Beamis Jr JF, Villanueva AG. Lung injury following thoracoscopic talc insufflation: experience of a single North American center. Chest. 2010;137:1375–81.

14.••

Tremblay A, Michaud G. Single-center experience with 250 tunnelled pleural catheter insertions for malignant pleural effusion. Chest. 2006;129:362–8. One of the largest studies of IPC, showing efficacy in approximately 90 % of patients. Mean duration of catheter days was 56 days.

15.

Putnam Jr JB, Walsh GL, Swisher SG, et al. Outpatient management of malignant pleural effusion by a chronic indwelling pleural catheter. Ann Thorac Surg. 2000;69:369–75.

16.

Musani AI, Haas AR, Seijo L, Wilby M, Sterman DH. Outpatient management of malignant pleural effusions with small-bore, tunneled pleural catheters. Respiration. 2004;71:559–66.

17.

Pien GW, Gant MJ, Washam CL, Sterman DH. Use of an implantable pleural catheter for trapped lung syndrome in patients with malignant pleural effusion. Chest. 2001;119:1641–6.

18.

Putnam Jr JB. Malignant pleural effusions. Surg Clin N Am. 2002;82:867–83.

19.

Impact of aggressive versus standard drainage regimen using a long term indwelling pleural catheter (ASAP). In: ClinicalTrial.gov, 2014. Accessed 20140918, at https://clinicaltrials.gov/ct2/show/NCT00978939?term=pleurodesis&rank=19.

20.

Intrapleural catheter daily versus three times a week drainage. In: ClinicalTrials.gov, 2014. Accessed 20140918, at https://clinicaltrials.gov/ct2/show/NCT00761618?term=pleurodesis&rank=26.

21.

MacEachern P, Tremblay A. Pleural controversy: pleurodesis versus indwelling pleural catheters for malignant effusions. Respirology. 2011;16:747–54.

22.

Olden AM, Holloway R. Treatment of malignant pleural effusion: PleuRx catheter or talc pleurodesis? A cost-effectiveness analysis. J Palliat Med. 2010;13:59–65.

23.

Penz ED, Mishra EK, Davies HE, Manns BJ, Miller RF, Rahman NM. Comparing cost of indwelling pleural catheter vs. talc pleurodesis for malignant pleural effusion. Chest. 2014;146(4):991–1000.

24.

Spiegler P, Hurewitz A, Groth M. Rapid pleurodesis for malignant pleural effusions. Chest. 2003;123:1895–8.

25.

Hsu WH, Chiang CD, Chen CY, Kwan PC, Hsu JY. Ultrasound-guided small-bore Elecath tube insertion for the rapid sclerotherapy of malignant pleural effusion. Jpn J Clin Oncol. 1998;28:187–91.

26.

Sartori S, Tombesi P, Tassinari D, et al. Sonographically guided small-bore chest tubes and sonographic monitoring for rapid sclerotherapy of recurrent malignant pleural effusions. J Ultrasound Med. 2004;23:1171–6.

27.

Porcel JM, Salud A, Nabal M, Vives M, Esquerda A, Rodriguez-Panadero F. Rapid pleurodesis with doxycycline through a small-bore catheter for the treatment of metastatic malignant effusions. Support Care Cancer. 2006;14:475–8.

28.

Reddy C, Ernst A, Lamb C, Feller-Kopman D. Rapid pleurodesis for malignant pleural effusions: a pilot study. Chest. 2011;139:1419–23.

29.

Yildirim E, Dural K, Yazkan R, et al. Rapid pleurodesis in symptomatic malignant pleural effusion. Eur J Cardiothoracic Surg. 2005;27:19–22.

30.

Folch E, Santacruz JF. Rapid pleurodesis: an outpatient alternative. Chest. 2011;140:1665–6.

31.

Singapore General Hospital. A prospective, randomized controlled trial for a rapid pleurodesis protocol for the management of pleural effusions. NLM Identifier: NCT00758316. Bethesda (MD): In: ClinicalTrials.gov; 2014.

32.

Active Pleurodesis Catheter. 2012. Accessed 18 Sept 2014, at http://www.sumobrain.com/patents/wipo/Active-pleurodesis-catheter/WO2012161954.html.

33.

Tremblay A, Stather DR, Kelly MM. Effect of repeated administration of low-dose silver nitrate for pleurodesis in a rabbit model. Respirology. 2011;16:1070–5.

34.

Tremblay A, Dumitriu S, Stather DR, Maceachern P, Illanes O, Kelly MM. Use of a drug eluting pleural catheter for pleurodesis. Exp Lung Res. 2012;38:475–82.

35.

Marchi E, Vargas FS, Acencio MM, Antonangelo L, Teixeira LR, Light RW. Low doses of silver nitrate induce pleurodesis with a limited systemic response. Respirology. 2009;14:885–9.

36.

Marchi E, Vargas FS, Teixeira LR, Acencio MM, Antonangelo L, Light RW. Intrapleural low-dose silver nitrate elicits more pleural inflammation and less systemic inflammation than low-dose talc. Chest. 2005;128:1798–804.
Compliance with ethics guidelines
Conflict of interest
Dr. Christopher Gilbert has no conflict of interest to disclose.
Dr. David Feller-Kopman reports personal fees from CareFusion, during the conduct of the study.
Human and animal rights and informed consent
This article does not contain any studies with human or animal subjects performed by any of the authors.
Additional information
This article is part of the Topical Collection on Pleural Diseases and Mesothelioma
Electronic supplementary material
Below is the link to the electronic supplementary material.
IPC in place with Talc Poudrage (AVI 34138 kb)
IPC in place with Talc Poudrage (AVI 34138 kb)
About this article
Cite this article
Gilbert, C.R., Feller-Kopman, D. Adjunct strategies to enhance the efficacy of indwelling pleural catheters. Curr Pulmonol Rep 4, 28–33 (2015) doi:10.1007/s13665-015-0110-z
Keywords
Malignant pleural effusion

Pleurodesis

Rapid pleurodesis

Accelerodesis

Aggressive pleural drainage

Indwelling tunneled pleural catheter