Abstract
Objectives
This study aimed to investigate the irisin levels in elderly patients with hypertension, diabetes mellitus type 2, and overweight and obesity, to investigate the possible association between irisin levels and anthropometric and biochemical parameters, and also to assess the irisin levels associated with a risk of hypertension, diabetes mellitus type 2, and overweight and obesity.
Methods
A nested case-control study was conducted, with hypertension, diabetes mellitus type 2, and overweight and obesity being set as the case group; 71 elderly patients from the cohort were enrolled in each case group, and 71 healthy elderly from the cohort were included in the control group. The anthropometric and biochemical parameters were measured in all elderly, and irisin levels were measured using enzyme-linked immunosorbent assay.
Results
The irisin levels were significantly lower in patients with hypertension, diabetes mellitus type 2, and overweight and obesity than in controls (p < 0.001). Irisin levels were negatively correlated with body mass index, systolic blood pressure, diastolic blood pressure, fasting blood glucose, cholesterol, triglyceride, and alanine aminotransferase. Moreover, the model adjusted for body mass index, systolic blood pressure, diastolic blood pressure, and fasting blood glucose showed that increasing irisin levels were associated with a reduced risk of hypertension, diabetes mellitus type 2, and overweight and obesity. Receiver operating characteristic curve analysis showed that the area under the curve was 0.779 for hypertension, 0.976 for diabetes mellitus type 2, and 0.957 for overweight and obesity.
Conclusion
Irisin may thus play a role in blood pressure and blood glucose regulation.
This is a preview of subscription content, log in to check access.
Access options
Buy single article
Instant unlimited access to the full article PDF.
US$ 39.95
Price includes VAT for USA
Subscribe to journal
Immediate online access to all issues from 2019. Subscription will auto renew annually.
US$ 99
This is the net price. Taxes to be calculated in checkout.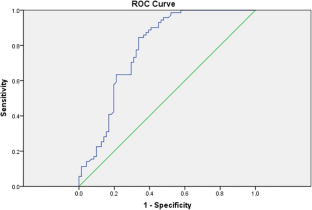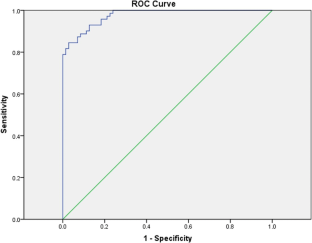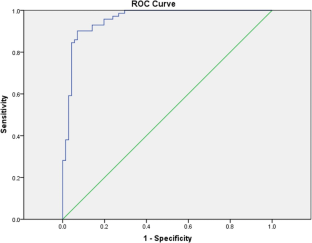 References
1.

National Health and Family Planning Commission of the People's Republic of China, The fifth national health services survey analysis report, 2016, www.nhfpc.gov.cn. Acessed 20 Oct 2017

2.

Chen W, Gao R, Liu L, et al. Cardiovascular disease report in China. Chin Circ J. 2017;1(33):1–8.

3.

Yang F, Qian D, Hu D, et al. Prevalence of cardiovascular disease risk factor clustering in Chinese adults. Clin Trial Regul Sci Cardiol. 2016;3(15)):1–6.

4.

Byeon CH, Kang KY, Kang SH, Bae EJ. Sarcopenia is associated with Framingham risk score in the Korean population: Korean National Health and Nutrition Examination Survey (KNHANES) 2010–2011. J Geriatr Cardiol. 2015;12:366–72.

5.

Zhou J, Liu B, Liang C, Li Y, Song YH. Cytokine signaling in skeletal muscle wasting. Trends Endocrinol Metab. 2016;27:335–47.

6.

Giudice J, Taylor JM. Muscle as a paracrine and endocrine organ. Curr Opin Pharmacol. 2017;6(34):49–55.

7.

Bostrom P, Wu J, Jedrychowski MP, Korde A, Ye L, Lo JC, et al. A PGC1-alpha-dependent myokine that drives brown-fat-like development of white fat and thermogenesis. Nature. 2012;481:463–8.

8.

Hofmann T, Elbelt U, Stengel A. Irisin as a muscle-derived hormone stimulating thermogenesis–a critical update. Peptides. 2014;54:89–100.

9.

Zhang H-J, Zhang X-F, et al. Irisin is inversely associated with intrahepatic triglyceride contents in obese adults. J Hepatol. 2013;59(3):557–62.

10.

Shanaki M, Moradi N, Emangholipour S, et al. Lower circulating irisin is associated with nonalcoholic fatty liver disease and type 2 diabetes. Diabetes Metab Syndr Clin Res Rev. 2017;11:467–72.

11.

Roca-Rlvadai A, Castelao C, Senn LL, et al. FNDC5/irisin is not only a myokine but also an adipokine. PLoS One. 2013;8(4):e60563.

12.

Celik HT, Akkaya N, Erdamar H, et al. The effects of valsartan and amlodipine on the levels of Irisin, Adropin, and Perilipin. Clin Lab. 2015;61(12):1889–95.

13.

Fu J, Han Y, Wang J, et al. Irisin lowers blood pressure by improvement of endothelial dysfunction via AMPK-Akt-eNOS-NO pathway is the spontaneously hypertensive rat. Am Heart Assoc. 2016;5(11):e003433.

14.

Jang HB, Kim H-J, Kang JH, Park SI, Park KH, Lee H-J. Association of circulating irisin levels with metabolic and metabolite profiles of Korean adolescents. Metab Clin Exp. 2017;73:100–8.

15.

Catli G, Kume T, Hu T, et al. Relation of serum irisin level with metabolic and anthropometric parameters in obese children. J Diabetes Complicat. 2016;30(8):1560–5.

16.

Palacios-Gonzalez B, Vadillo-Ortege F, Pob-Oteyza E, et al. Irisin levels before and after physical activity among school-age children with different BMI: a direct relation with leptin. Obesity (Silver Spring). 2015;23(4):729–32.

17.

Zhang Y, Sun Y, Ding S-Z. The novel myokine-irisin. Chin J Biochem Mol Biol. 2017;33(5):429–35.

18.

Polyzos SA, Kountouras J, Anastasilakis AD, Geladari EV, Mantzoros CS. Irisin in patients with nonalcoholic fatty liver disease. Metabolism. 2014;63(2):207–17.

19.

Rizk FH, Elshweikh SA, Abd EI-Naby AY. Irisin levels in relation to metabolic and liver functions in Egyptian patients with metabolic syndrome. Can J Physiol Pharmacol. 2016;94(4):359–62.
Acknowledgments
We are grateful to all the study subjects for their participants.
Funding information
This work was supported by the Fujian Science and Technology Project Induction Project (2018D0009) and the undergraduate program of basic innovation research fund of Xiamen University (2017X0050, 2017Y0077).
Ethics declarations
The study were approved by the ethics committee of School of Public health, Xiamen University. All procedures followed were in accordance with the ethical standards of the responsible committee on human experimentation (institutional and national) and with the Helsinki Declaration of 1975, as revised in 2000.
Competing interests
The authors declare that they have no conflict of interest.
Informed consent
Informed consent was obtained from all individual participants included in the study.
Additional information
Publisher's note
Springer Nature remains neutral with regard to jurisdictional claims in published maps and institutional affiliations.
About this article
Cite this article
Guo, X., Xuan, X., Zhao, B. et al. Irisin in elderly people with hypertension, diabetes mellitus type 2, and overweight and obesity. Int J Diabetes Dev Ctries (2020). https://doi.org/10.1007/s13410-019-00772-9
Received:

Accepted:

Published:
Keywords
Irisin

T2DM

Hypertension

Overweight and obesity

Cardiovascular