Disambiguation of Isomeric Procyanidins with Cyclic B-Type and Non-cyclic A-Type Structures from Wine and Peanut Skin with HPLC-HDX-HRMS/MS
Abstract
Hydrogen/deuterium exchange coupled with high-resolution mass spectrometry was successfully applied for the identification of A-type tetrameric, pentameric, and hexameric procyanidins in peanut skin. This extended a previous study on isomeric cyclic B-type unconventional tetramer, pentamer, and hexamer procyanidins found in wine and cranberries. Not only had the method successfully identified the procyanidins with a single A-linkage (e.g., tetrameric m/z 1153.2608) by means of distinguishing them from their isomeric cyclic B-type analogues, but this method also worked for procyanidins with two or more A-linkages (such as the tetrameric m/z 1151.2452). As a further consequence, B-type cyclic pentamers and hexamers in wine have been elucidated with hydrogen/deuterium exchange (HDX) for the first time.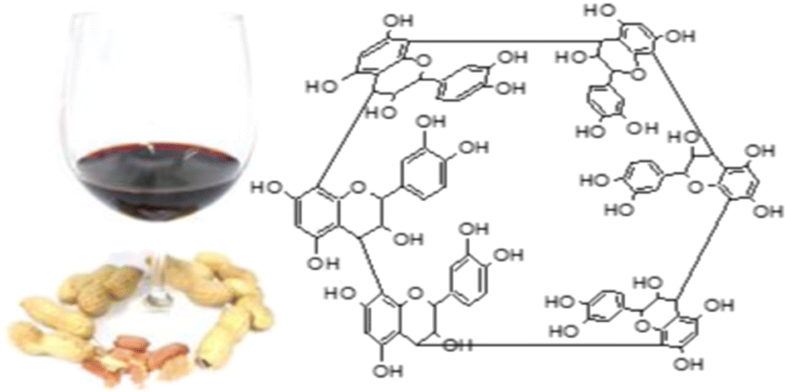 Keywords
Isotopic exchange 
Cyclic procyanidins 
Wine 
Peanut skin 
A-type procyanidins 
Notes
Acknowledgements
The authors wish to thank Kellerei Bozen (Gries, Bolzano, Italy) for providing the samples of Lagrein wine used for the analysis.
Funding Information
The authors thank the Province of Bolzano (Italy) (Beschluss No. 1472, 07.10.2013) for their financial support.
Copyright information
© American Society for Mass Spectrometry 2018