Abstract
Infectious bronchitis virus (IBV) is one of the major respiratory viral threats for chickens. Despite the intensive application of IBV vaccines, several outbreaks have been reported worldwide. Here, we report several IBV outbreaks in thirteen poultry farms in Eastern Saudi Arabia (ESA) from 2013 to 2014. The main goals of the current study were as follows: (1) isolation and molecular characterization of the currently circulating strains in ESA (Al-Hasa, Dammam, and Buqayq) and (2) evaluation of the immune status of these birds to IBV. To achieve our goals, tissue specimens (trachea, lungs, liver, kidney and cecal tonsils) and sera were collected. High morbidity up to 100% and mortality ranging from 18 to 90% were reported. Severe infection was observed in the trachea, bronchi, and kidneys of the infected birds. IBV strains were isolated using embryonated chicken eggs. The isolated viruses induced hemorrhage, dwarfing and death of the inoculated embryos 3–5 days post-infection. The circulating IBV strains were identified by sequencing the partial IBV-N and IBV-S1 genes. These viruses showed 95% sequence identity to Indian, Italian, Egyptian and Chinese strains and were quite distinct from the locally used vaccines on the genomic level. Interestingly, high antibody titers against IBV were reported in some of these farms, suggesting the presence of new virulent strains in ESA. The seroconversion of infected birds was reported among the affected flocks. In conclusion, very virulent IBV strains are currently circulating in ESA. Further studies are currently in progress to molecularly characterize these IBV strains.
This is a preview of subscription content, log in to check access.
Access options
Buy single article
Instant unlimited access to the full article PDF.
US$ 39.95
Price includes VAT for USA
Subscribe to journal
Immediate online access to all issues from 2019. Subscription will auto renew annually.
US$ 99
This is the net price. Taxes to be calculated in checkout.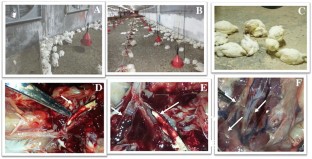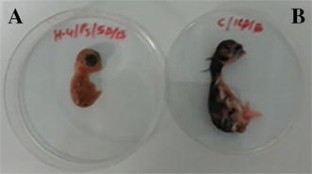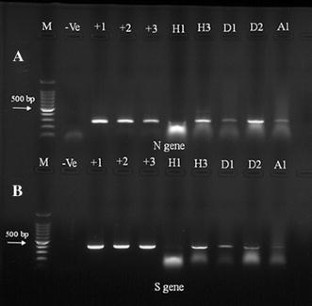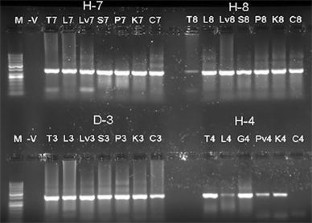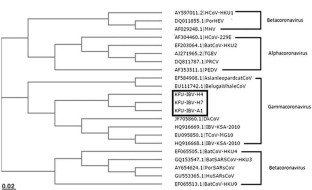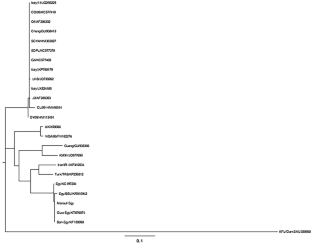 References
1.

Ababneh M, Dalab AE, Alsaad S, Al-Zghoul M. Presence of infectious bronchitis virus strain CK/CH/LDL/97I in the Middle East. ISRN Vet Sci. 2012;2012:201721. doi:10.5402/2012/201721.

2.

Abdel-Moneim AS, El-Kady MF, Ladman BS, Gelb J. S1 gene sequence analysis of a nephropathogenic strain of avian infectiousbronchitis virus in Egypt. Virology. 2006;3:78.

3.

Abdel-Moneim AS, Zlotowski P, Veits J, Keil GM, Teifke JP. Immunohistochemistry for detection of avian infectious bronchitis virus strain M41 in the proventriculus and nervous system of experimentally infected chicken embryos. Virol J. 2009;6:15. doi:10.1186/1743-422X-6-15.

4.

Acevedo AM, Perera CL, Vega A, Rios L, Coronado L, Relova D, et al. A duplex SYBR Green I-based real-time RT-PCR assay for the simultaneous detection and differentiation of Massachusetts and non-Massachusetts serotypes of infectious bronchitis virus. Mol Cell Probes. 2013;27(5–6):184–92. doi:10.1016/j.mcp.2013.06.001.

5.

Atkins KE, Read AF, Walkden-Brown SW, Savill NJ, Woolhouse ME. The effectiveness of mass vaccination on Marek's disease virus (MDV) outbreaks and detection within a broiler barn: a modeling study. Epidemics. 2013;5(4):208–17. doi:10.1016/j.epidem.2013.10.001.

6.

Bronzoni RV, Fatima M, Montassier S, Pereira GT, Gama NM, Sakai V, et al. Detection of infectious bronchitis virus and specific anti-viral antibodies using a Concanavalin A-Sandwich-ELISA. Viral Immunol. 2005;18(3):569–78. doi:10.1089/vim.2005.18.569.

7.

Chacon JL, Rodrigues JN, Assayag Junior MS, Peloso C, Pedroso AC, Ferreira AJ. Epidemiological survey and molecular characterization of avian infectious bronchitis virus in Brazil between 2003 and 2009. Avian Pathol. 2011;40(2):153–62. doi:10.1080/03079457.2010.544641.

8.

Choi KS, Lee EK, Jeon WJ, Park MJ, Kim JW, Kwon JH. Pathogenicity and antigenicity of a new variant of Korean nephropathogenic infectious bronchitis virus. J Vet Sci. 2009;10(4):357–9.

9.

de Geus ED, van Haarlem DA, Poetri ON, de Wit JJ, Vervelde L. A lack of antibody formation against inactivated influenza virus after aerosol vaccination in presence or absence of adjuvantia. Vet Immunol Immunopathol. 2011;143(1–2):143–7. doi:10.1016/j.vetimm.2011.05.023.

10.

De Wit JJ. Detection of infectious bronchitis virus. Avian Pathol. 2000;29(2):71–93. doi:10.1080/03079450094108.

11.

Dhama K, Singh SD, Barathidasan R, Desingu PA, Chakraborty S, Tiwari R, et al. Emergence of Avian Infectious Bronchitis Virus and its variants need better diagnosis, prevention and control strategies: a global perspective. Pak J Biol Sci. 2014;17(6):751–67.

12.

Dhinakar Raj G, Suresh Kumar K, Nainar AM, Nachimuthu K. Egg: embryo weight ratio as an indicator of dwarfism induced by infectious bronchitis virus. Avian Pathol. 2004;33(3):307–9. doi:10.1080/0307945042000205883.

13.

Eladl AH, Hamed HR, Khalil MR. Consequence of Cryptosporidiosis on the immune response of vaccinated broiler chickens against Newcastle disease and/or avian influenza. Vet Res Commun. 2014;38(3):237–47. doi:10.1007/s11259-014-9610-5.

14.

Fan WQ, Wang HN, Zhang Y, Guan ZB, Wang T, Xu CW, et al. Comparative dynamic distribution of avian infectious bronchitis virus M41, H120, and SAIBK strains by quantitative real-time RT-PCR in SPF chickens. Biosci Biotechnol Biochem. 2012;76(12):2255–60.

15.

Fellahi S, El Harrak M, Ducatez M, Loutfi C, Koraichi SI, Kuhn JH, et al. Phylogenetic analysis of avian infectious bronchitis virus S1 glycoprotein regions reveals emergence of a new genotype in Moroccan broiler chicken flocks. Virol J. 2015;12:116. doi:10.1186/s12985-015-0347-8.

16.

Feng J, Hu Y, Ma Z, Yu Q, Zhao J, Liu X, et al. Virulent avian infectious bronchitis virus, People's Republic of China. Emerg Infect Dis. 2012;18(12):1994–2001. doi:10.3201/eid1812.120552.

17.

Gelb J Jr, Wolff JB, Moran CA. Variant serotypes of infectious bronchitis virus isolated from commercial layer and broiler chickens. Avian Dis. 1991;35(1):82–7.

18.

Guy JS. Isolation and propagation of coronaviruses in embryonated eggs. Methods Mol Biol. 2015;1282:63–71. doi:10.1007/978-1-4939-2438-7_7.

19.

Hemida Maged Gomaa. Barta JR, Ojkic D, Yoo D. Complete genomic sequence of turkey coronavirus. Virus Res. 2008;135(2):237–46. doi:10.1016/j.virusres.2008.03.020.

20.

Hemida MG, Perera RA, Wang P, Alhammadi MA, Siu LY, Li M, et al. Middle East Respiratory Syndrome (MERS) coronavirus seroprevalence in domestic livestock in Saudi Arabia, 2010–2013. Euro Surveill. 2013;18(50):20659.

21.

Ignjatovic J, Ashton DF, Reece R, Scott P, Hooper P. Pathogenicity of Australian strains of avian infectious bronchitis virus. J Comp Pathol. 2002;126(2–3):115–23. doi:10.1053/jcpa.2001.0528.

22.

Jackwood MW, Boynton TO, Hilt DA, McKinley ET, Kissinger JC, Paterson AH, et al. Emergence of a group 3 coronavirus through recombination. Virology. 2010;398(1):98–108. doi:10.1016/j.virol.2009.11.044.

23.

Ji J, Xie J, Chen F, Shu D, Zuo K, Xue C, et al. Phylogenetic distribution and predominant genotype of the avian infectious bronchitis virus in China during 2008-2009. Virol J. 2011;8:184. doi:10.1186/1743-422X-8-184.

24.

Jones RM, et al. Development and validation of RT-PCR tests for the detection and S1 genotyping of infectious bronchitis virus and other closely related gammacoronaviruses within clinical samples. Transbound. Emerg. Dis. 2011;58(5):411–20.

25.

Kim JK, Kayali G, Walker D, Forrest HL, Ellebedy AH, Griffin YS, et al. Puzzling inefficiency of H5N1 influenza vaccines in Egyptian poultry. Proc Natl Acad Sci U S A. 2010;107(24):11044–9. doi:10.1073/pnas.1006419107.

26.

Li M, Wang XY, Wei P, Chen QY, Wei ZJ, Mo ML. Serotype and genotype diversity of infectious bronchitis viruses isolated during 1985-2008 in Guangxi. China Arch Virol. 2012;157(3):467–74. doi:10.1007/s00705-011-1206-6.

27.

Lim TH, Lee HJ, Lee DH, Lee YN, Park JK, Youn HN, et al. An emerging recombinant cluster of nephropathogenic strains of avian infectious bronchitis virus in Korea. Infect Genet Evol. 2011;11(3):678–85. doi:10.1016/j.meegid.2011.01.007.

28.

Mahmood ZH, Sleman RR, Uthman AU. Isolation and molecular characterization of Sul/01/09 avian infectious bronchitis virus, indicates the emergence of a new genotype in the Middle East. Vet Microbiol. 2011;150(1–2):21–7. doi:10.1016/j.vetmic.2010.12.015.

29.

Mardani K, Noormohammadi AH, Hooper P, Ignjatovic J, Browning GF. Infectious bronchitis viruses with a novel genomic organization. J Virol. 2008;82(4):2013–24.

30.

Reichmann KG, Barram KM, Brock IJ, Standfast NF. Effects of regular handling and blood sampling by wing vein puncture on the performance of broilers and pullets. Br Poult Sci. 1978;19(1):97–9. doi:10.1080/00071667808416448.

31.

Roh HJ, Hilt DA, Williams SM, Jackwooda MW. Evaluation of infectious bronchitis virus Arkansas-type vaccine failure in commercial broilers. Avian Dis. 2013;57(2):248–59. doi:10.1637/10459-112812-Reg.1.

32.

Sharma JM. Introduction to poultry vaccines and immunity. Adv Vet Med. 1999;41:481–94.

33.

Shen S, Law YC, Liu DX. A single amino acid mutation in the spike protein of coronavirus infectious bronchitis virus hampers its maturation and incorporation into virions at the nonpermissive temperature. Virology. 2004;326(2):288–98. doi:10.1016/j.virol.2004.06.016.

34.

Spickett AM, De Klerk D, Enslin CB, Scholtz MM. Resistance of Nguni, Bonsmara and Hereford cattle to ticks in a Bushveld region of South Africa. Onderstepoort J Vet Res. 1989;56(4):245–50.

35.

Tamura K, Stecher G, Peterson D, Filipski A, Kumar S. MEGA6: molecular evolutionary genetics analysis version 6.0. Mol Biol Evol. 2013;30(12):2725–9. doi:10.1093/molbev/mst197.

36.

Tarpey I, Orbell SJ, Britton P, Casais R, Hodgson T, Lin F, et al. Safety and efficacy of an infectious bronchitis virus used for chicken embryo vaccination. Vaccine. 2006;24(47–48):6830–8. doi:10.1016/j.vaccine.2006.06.040..

37.

Toro H, Pennington D, Gallardo RA, van Santen VL, van Ginkel FW, Zhang J, et al. Infectious bronchitis virus subpopulations in vaccinated chickens after challenge. Avian Dis. 2012;56(3):501–8. doi:10.1637/9982-110811-Reg.1.

38.

Yan F, Zhao Y, Hu Y, Qiu J, Lei W, Ji W, et al. Protection of chickens against infectious bronchitis virus with a multivalent DNA vaccine and boosting with an inactivated vaccine. J Vet Sci. 2013;14(1):53–60.

39.

Zaki AM, van Boheemen S, Bestebroer TM, Osterhaus AD, Fouchier RA. Isolation of a novel coronavirus from a man with pneumonia in Saudi Arabia. N Engl J Med. 2012;367(19):1814–20. doi:10.1056/NEJMoa1211721.

40.

Zhang J, Guo Y, Xiao Y, Wang X, Li Z, Hu S, et al. A simple and rapid strip test for detection of antibodies to avian infectious bronchitis virus. J Vet Med Sci. 2010;72(7):883–6.

41.

Zhao G, Jiang Y, Qiu H, Gao T, Zeng Y, Guo Y, et al. Multi-organ damage in human dipeptidyl peptidase 4 transgenic mice infected with middle east respiratory syndrome-coronavirus. PLoS ONE. 2015;10(12):e0145561. doi:10.1371/journal.pone.0145561.
Acknowledgements
This work was supported by the King Faisal University Deanship of research Grant No. (142017). We also than Mr. Ahmed Alkhars with his laboratory technical helps during the virus isolation and pathogenicity index.
Electronic supplementary material
Below is the link to the electronic supplementary material.
Supplementary material 1 (M4V 34962 kb)
Supplementary material 2 (M4V 15846 kb)
Supplementary material 3 (M4V 18631 kb)
Supplementary material 4 (MP4 21623 kb)
Supplementary material 5 (M4V 2079 kb)
About this article
Cite this article
Hemida, M.G., Al-Hammadi, M.A., Daleb, A.H.S. et al. Molecular characterization and phylogenetic analyses of virulent infectious bronchitis viruses isolated from chickens in Eastern Saudi Arabia. VirusDis. 28, 189–199 (2017) doi:10.1007/s13337-017-0375-7
Received:

Accepted:

Published:

Issue Date:
Keywords
ELISA

Eastern Saudi Arabia

Infectious bronchitis virus

PCR