Correction to: An end-to-end differential network learning method for semantic segmentation
Unfortunately, the Fig. 8 and the acknowledgment section was published incorrectly in the online published article. The correct figure and acknowledgment are given below. The original article has been corrected.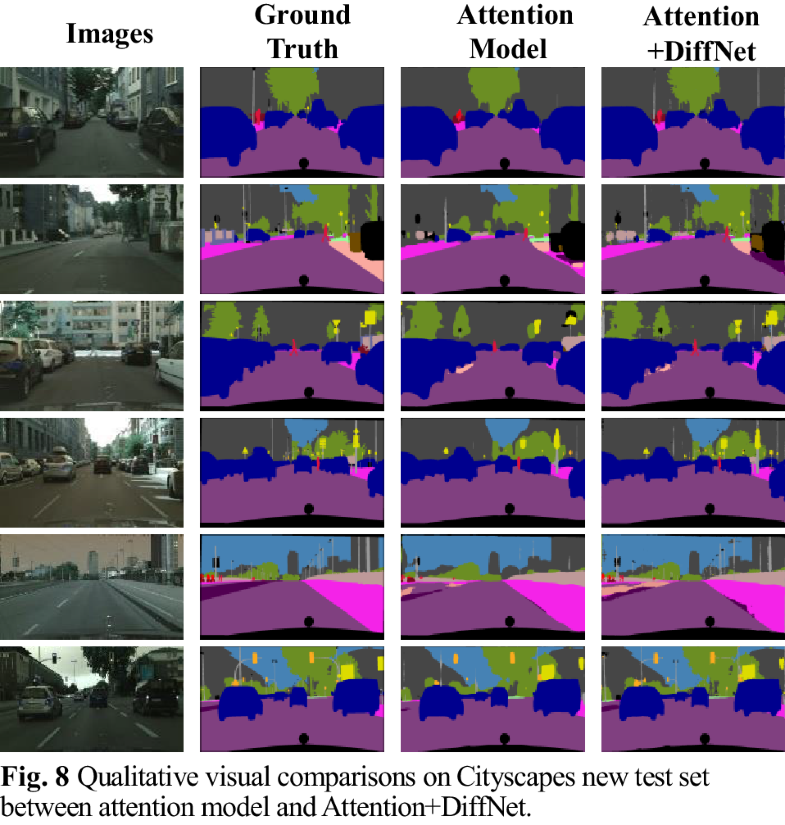 Acknowledgements This work is supported by National Natural Science Foundation of China (61876087, 61432008, 61272222, 61603193), Natural Science Foundation of Jiangsu Province (BK20171479, BK20161020, BK20161560), and Program of Natural Science Research of Jiangsu Higher Education Institutions (15KJB520023).
Copyright information
© Springer-Verlag GmbH Germany, part of Springer Nature 2019