Effect of Supporting Electrolyte on the Surface Corrosion and Anodic Oxidation Performance of Graphite Electrode
Abstract
This study presents a comparative investigation of supporting electrolyte effect on the surface corrosion and anodic oxidation performance of graphite electrode. The effect of electrolyte on the electrochemical behavior is investigated in solution containing 0.05 mol L−1 sodium salt, using current-overpotential curves and Tafel lines. The surface morphology and composition of the graphite anodes before and after electrolysis are characterized by scanning electron microscopy, X-ray diffraction, and Raman spectra. In aqueous solution, graphite anode is positive polarized, functionalizes the surface, and releases soluble organics. The light-absorbing corrosion products of graphite anode are recorded by a UV-Vis spectrophotometer in the ultraviolet wavelength range. Batch experiments on atrazine oxidation show that NaCl is more efficient than Na2SO4 and NaNO3 to promote the combustion of organics due to the mediated oxidation of the electrogenerated active chlorine species. The oxidation process is confirmed to employ a non-radical mechanism in which the organics are degraded at the active sites of graphite anode.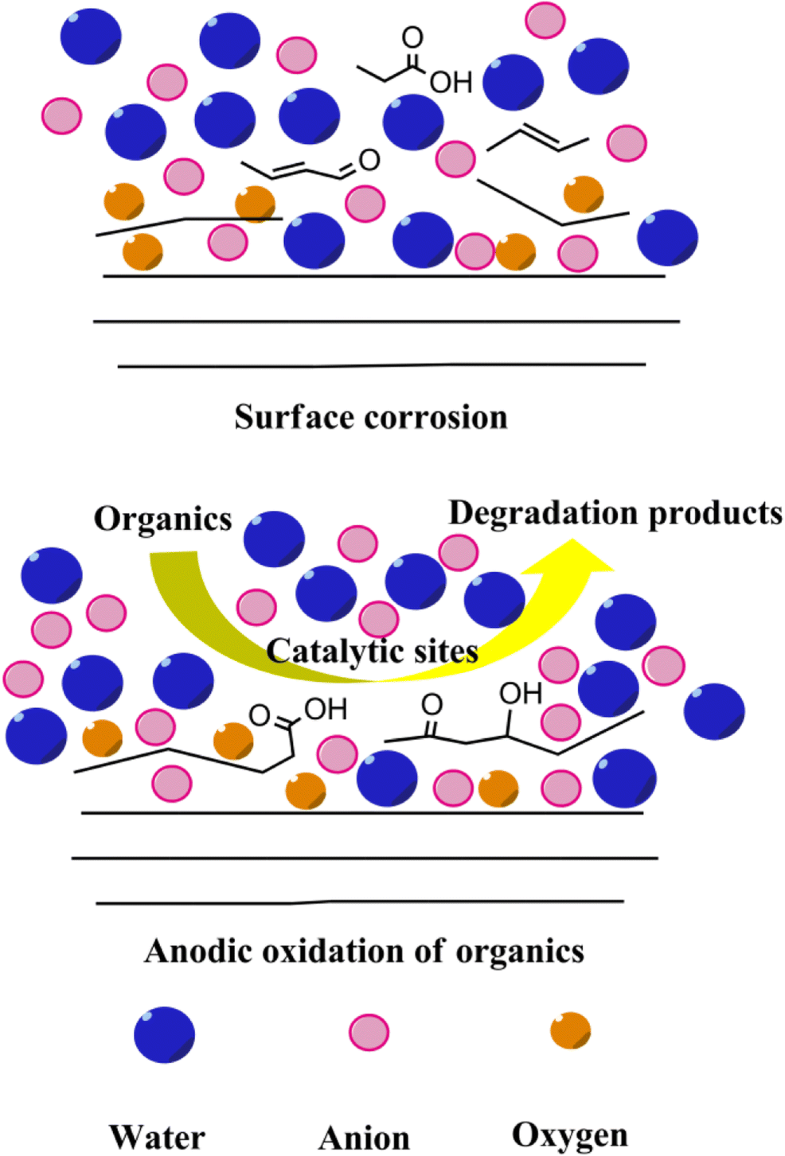 Keywords
Graphite anodes 
Electrolytes 
Surface corrosion 
Anodic oxidation 
Notes
Funding Information
This work was supported by National Natural Science Foundation of China (51778013 and 51478014) and Cultivation Fund for Beijing New Century Hundred Thousand and Ten Thousand Talents Project.
Compliance with Ethical Standards
Competing Interests
The authors declare no competing financial interest.
Copyright information
© Springer Science+Business Media, LLC, part of Springer Nature 2019