Abstract
Patients with alexithymia have difficulties in verbal description of their sensations. The reasons of this specific cognitive modality have not been explained entirely yet, so there is an urge to use psychometric instruments to analyze this peculiarity and to measure alexithymia simultaneously with other parameters (in neurology, different types of pain, anxiety, depression, dizziness). The aim of the study was to identify the presence or absence of statistically significant correlation between nonspecific cervical and back pain, anxiety, depression, and alexithymia. The authors observed 435 patients with cervical and back pain complaints. After neurological examination, there were revealed 156 patients aged 18–50 years (average age 38.2 ± 10.1 years, 89 females and 67 males) with nonspecific cervical and back pain. All patients passed through the Russian language version of the 20-point Toronto alexithymia scale (TAS-20) and were divided into three groups: high level of alexithymia (group A), border zone (group B), and low level of alexithymia (group C). The patients were also divided into 2 subgroups: acute pain and chronic pain. All patients passed through the assessment of pain severity, disability index, satisfaction with life index (according to VAS scale), and anxiety and depression (according to Hospital Anxiety and Depression Scale (HADS)). Statistical assessment included the Shapiro–Wilk test for determining the type of data distribution, methods of descriptive statistics with the presentation of data in the form of an average value and standard deviation, and contingency table method for comparing the studied groups. The critical level of significance (p) in testing statistical hypotheses in the study was taken 0.05. Processing of the obtained data showed that patients with high level of alexithymia had statistically significant higher rates of pain severity, disability index, and level of anxiety and depression, and significantly lower satisfaction with life index than patients with border and low levels of alexithymia. The results also show that the concrete type on nonspecific pain (acute or chronic) is not connected with the risk of comorbidity with anxiety, depression, and alexithymia. Thus, in clinical practice, it is advisable to test patients with pain complaints also presenting tools to identify the level of anxiety and alexithymia.
This is a preview of subscription content, log in to check access.
Access options
Buy single article
Instant unlimited access to the full article PDF.
US$ 39.95
Price includes VAT for USA
Subscribe to journal
Immediate online access to all issues from 2019. Subscription will auto renew annually.
US$ 99
This is the net price. Taxes to be calculated in checkout.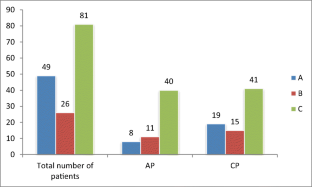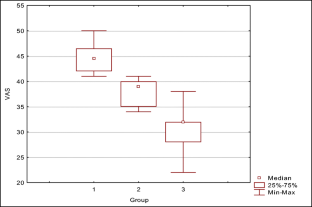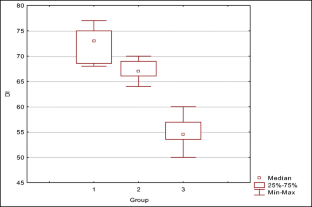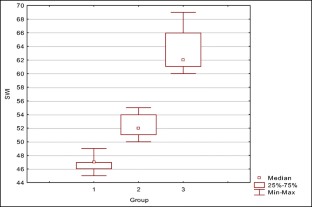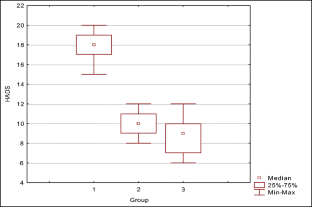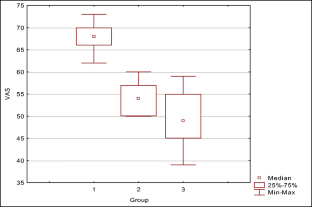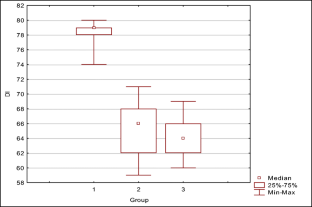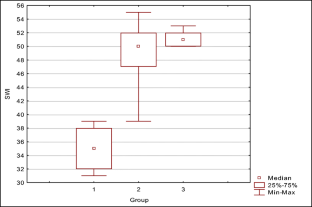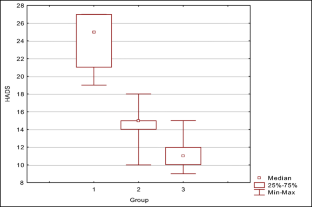 References
1.

Yao, Z., Xuan, Y., & Zhu, X. (2019). Effect of experience information on emotional word processing in alexithymia. Journal of Affective Disorders, 259, 251–258.

2.

Sifneos, P. E. (1973). The prevalence of "alexithymic" characteristics in psychosomatic patients. Psychotherapy and Psychosomatics, 22, 255–262.

3.

Goerlich, K. S. (2018). The multifaceted nature of alexithymia–A neuroscientific perspective. Frontiers in Psychology, 9, 1614.

4.

Nyklíček, I., & Vingerhoets, A. J. J. M. (2000). Alexithymia is associated with low tolerance to experimental painful stimulation. Pain, 85(3), 471–475.

5.

Girard, M., Labrunie, A., Marin, B., & Malauzat, D. (2015). Experimental pain sensitivity in subjects with major depression: Many pain complaints without hypersensitivity. International Journal of Psychiatry in Medicine, 50(2), 219–237.

6.

Franz, M., Popp, K., Schaefer, R., et al. (2008). Alexithymia in the German general population. Social Psychiatry and Psychiatric Epidemiology, 43, 54–62.

7.

Mattila, A. K., Salminen, J. K., Nummi, T., & Joukamaa, M. (2006). Age is strongly associated with alexithymia in the general population. Journal of Psychosomatic Research, 61, 629–635.

8.

Aaron, R. V., Fisher, E. A., de la Vega, R., Lumley, M. A., & Palermo, T. M. (2019). Alexithymia in individuals with chronic pain and its relation to pain intensity, physical interference, depression, and anxiety: A systematic review and meta-analysis. Pain, 160(5), 994–1006.

9.

Kindler, S., Schwahn, C., Terock, J., Mksoud, M., et al. (2019). Alexithymia and temporomandibular joint and facial pain in the general population. Journal of Oral Rehabilitation, 46(4), 310–320.

10.

Marchi, L., Marzetti, F., Orru, G., Lemmetti, S., Miccoli, M., & Ciacchini, R. (2019). Alexithymia and psychological distress in patients with fibromyalgia and rheumatic disease. Frontiers in Psychology, 10, 1735.

11.

Pecukonis, E. V. (2009). Physical self-efficacy and alexithymia in women with chronic intractable back pain. Pain Management Nursing, 10, 116–123.

12.

Esin, O., Gorobets, E., Khairullin, I., & Esin, R. (2017). Alexithymia as a predictor of chronic tension headaches. BioNanoScience, 7(2), 272–275.

13.

Esin, R., Gorobets, E., Esin, O., Khayrullin, I. K., Sakhapova, L., & Martyanov, D. (2018). Alexithymia as a predictor of worse prognosis in postural phobic vertigo. Bionanoscience, 8(1), 373–378.

14.

Shibata, M., Ninomiya, T., Jensen, M. P., et al. (2014). Alexithymia is associated with greater risk of chronic pain and negative affect and with lower life satisfaction in a general population: The Hisayama study. PLoS One, 9(3), e90984.

15.

Frießem, C. H., Willweber-Strumpf, A., & Zenz, M. W. (2009). Chronic pain in primary care. German figures from 1991 and 2006. BMC Public Health, 9, 299.

16.

Breivik, H., Collett, B., Ventafridda, V., et al. (2006). Survey of chronic pain in Europe: Prevalence, impact on daily life, and treatment. European Journal of Pain, 10, 287.

17.

Nahin, R. L. (2015). Estimates of pain prevalence and severity in adults: United States, 2012. The Journal of Pain, 16(8), 769–780.

18.

Mills, S., Torrance, N., & Smith, B. H. (2016). Identification and management of chronic pain in primary care: A review. Current Psychiatry Reports, 18, 22.

19.

Esin, R., Gorobets, E., Galiullin, K., & Esin, O. (2014). Alexithymia – Baseline trends of research. Z nevrol psikhiatr im SS Korsakova, 114(12), 148–151.

20.

Treede, R. D., Rief, W., Barke, A., & Aziz, Q. (2015). A classification of chronic pain for ICD-11. Pain, 156(6), 1003–1007.

21.

Boonstra, A. M., Schiphorst Preuper, H. R., Reneman, M. F., et al. (2008). Reliability and validity of the visual analogue scale for disability in patients with chronic musculoskeletal pain. International Journal of Rehabilitation Research, 31, 165–169.

22.

Zigmond, A. S., & Snaith, R. P. (1983). The hospital anxiety and depression scale. Acta Psychiatrica Scandinavica, 67(6), 361–370.

23.

Gorobets, E., Esin, O., Esin, R., Martyanov, D., & Galiullin, K. (2018). Pain, anxiety and depression scales and questionnaires for patients with low and high levels of alexithymia // 5th International Multidisciplinary Scientific Conferences on Social Sciences & Arts SGEM 2018, SGEM2018 Conference Proceedings. 5: 263–271.

24.

Starostina, E. G., Taylor, G. D., Quilty, L. K., Bobrov, A. E., Moshnyaga, E. N., Puzyreva, N. V., Bobrova, M. A., Ivashkin, M. G., Krivchikova, M. N., Shavrikova, E. P., & Bagby, R. M. (2010). Toronto scale of alexithymia (20 points): Validation of the Russian version on a sample of therapeutic patients. Social and Clinical Psychiatry, 20(4), 31–38.

25.

Wolfe, F., Clauw, D. J., Fitzcharles, M.-A. L., et al. (2016). Revisions to the 2010/2011 fibromyalgia diagnostic criteria. Seminars in Arthritis and Rheumatism, 46(3), 319–329.

26.

Arnold, L. M., Bennett, M. R., Crofford, L. J., Dean, L. E., et al. (2019). AAPT diagnostic criteria for fibromyalgia. The Journal of Pain, 20(6), 611–628.

27.

Kano, M., & Fukudo, S. (2013). The alexithymic brain: The neural pathways linking alexithymia to physical disorders. Biopsychosocial Medicine, 7(1), 1.

28.

Mico, J. A., Ardid, D., Berrocoso, E., & Eschalier, A. (2006). Antidepressants and pain. Trends in Pharmacological Sciences, 27, 348–354.

29.

Pahlevan, M., Besharat, M. A., Borjali, A., & Farahani, H. (2019). A hypothetical model of pain perception in patients with chronic pain: The predictive role of unconscious, emotional, behavioral and meta-cognitive factors. Annales Médico-Psychologiques, 177(9), 875–883.
Ethics declarations
Conflict of Interests
None.
Research Involving Human Participants or Animals
None.
Informed Consent
None.
Additional information
Publisher's Note
Springer Nature remains neutral with regard to jurisdictional claims in published maps and institutional affiliations.
About this article
Cite this article
Esin, R., Gorobets, E., Esin, O. et al. The Comorbidity of Back and Cervical Pain, Anxiety, Depression and Alexitymia. BioNanoSci. (2020) doi:10.1007/s12668-019-00714-z
Keywords
Alexithymia

Pain

Anxiety

Depression

HADS

TAS-20

Disability index

Satisfaction with life index

Comorbidity

VAS