A review of diagnostic accuracy and clinical impact from the focused use of perioperative ultrasound
Review Article/Brief Review
Abstract
Purpose
To perform a narrative review of the current trials examining the use of perioperative ultrasound to diagnose common issues related to the heart, lungs, stomach, and airway.
Method
A review of the current literature was conducted in June 2017 on all trials involving ultrasound, including both surface and transesophageal ultrasound, in the perioperative period. The search included the terms 'ultrasonography', 'perioperative care', 'point-of-care', and 'bedside'. Trials were limited to human subjects with no language or time restrictions being applied. The results were then collected and a narrative review was completed with the available information.
Results
In total 1,176 reports of original investigation or systematic reviews were collected and reviewed. Of those 1,176 reports and reviews, a total of 80 original articles met the inclusion criteria for this review. Topics were broadly defined based on common themes emerging from the literature including cardiac disease, lung pathology (pneumothorax, pleural effusion, pulmonary edema, and pulmonary consolidation), volume and contents of the stomach, confirmation of endotracheal tube position, confirmation of lung isolation, and the application of ultrasound for guiding cricothyroidotomy. Where possible, the sensitivity and specificity of the trials are presented. Few trials reported on patient outcomes, although several discussed provider outcomes such as a change in anesthesia practice. In addition, trials reporting outcomes, although few in number, were included.
Conclusion
Perioperative point-of-care ultrasound is a useful method for the diagnosis of many important perioperative conditions. The impact of this diagnostic approach on patient outcomes however remains to be determined.
Revue de l'exactitude diagnostique et de l'impact clinique de l'utilisation ciblée de l'échographie périopératoire
Résumé
Objectif
Proposer une étude narrative des essais cliniques publiés sur l'utilisation de l'échographie en période périopératoire pour le diagnostic des fréquents en rapport avec le cœur, les poumons, l'estomac et les voies respiratoires supérieures.
Méthode
Une étude des publications a été menée en juin 2017 sur toutes les études impliquant l'échographie, à la fois de surface ou transœsophagienne, au cours de la période périopératoire. La recherche a inclus les termes échographie, soins périopératoires, soins au point d'intervention et au chevet des patients. Les essais ont été limités aux sujets humains sans restriction de langue ou de temps. Les résultats ont été colligés et une synthèse narrative a été effectuée à partir des renseignements disponibles.
Résultats
Au total, 1 176 études systématiques ou comptes rendus d'études originales ont été rassemblés et analysés. Parmi ces 1 176 études systématiques et comptes rendus, un total de 80 articles ont satisfait les critères d'inclusion de cette synthèse. Les sujets étaient définis de façon large sur des thèmes fréquents provenant de la littérature, notamment maladie cardiaque, maladies pulmonaires (pneumothorax, épanchement pleural, œdème pulmonaire et consolidation pulmonaire), volume et contenu de l'estomac, confirmation de la position d'un tube endotrachéal, confirmation de l'exclusion d'un poumon, et utilisation de l'échographie pour guider une cricothyroidotomie. La sensibilité et spécificité des études sont présentées quand cela est possible. Peu d'essais ont indiqué l'évolution des patients, bien que plusieurs aient discuté des répercussions pour le praticien, telles que les changements de pratique pour l'anesthésie. De plus, des essais indiquant des résultats, quoique peu nombreux, ont été inclus.
Conclusion
L'échographie au point d'intervention en période périopératoire est une méthode utile au diagnostic de nombreuses affections périopératoires importantes. Néanmoins, l'impact de cette démarche diagnostique sur l'évolution des patients reste à déterminer.
The use of bedside ultrasound outside of radiology or cardiology departments began with the use of transesophageal echocardiography in the cardiac operating rooms. At roughly the same time, the benefits of portable ultrasound began to be realized in both the emergency room and critical care settings. Outside of the operating room, the use of transthoracic imaging became the predominant approach.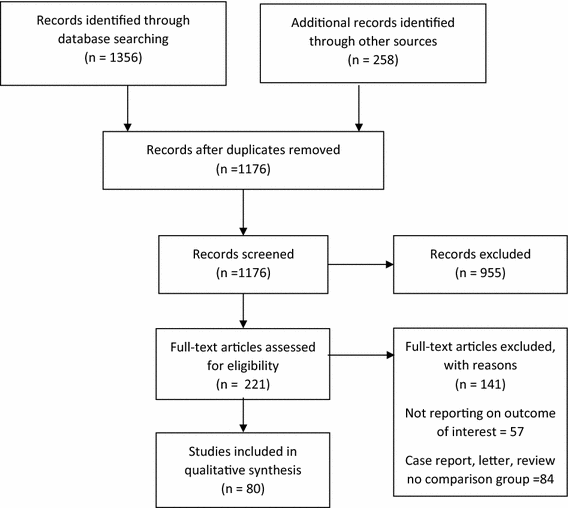 In the emergency departments, questions regarding the severity of blunt force trauma to the torso have been a major concern for physicians, which led to the development of focused assessment with sonography for trauma (FAST) examination, whereas in the intensive care unit, bedside ultrasound, particularly transthoracic echocardiography, was employed for assessment of hemodynamic instability. Both of these approaches recognize the use of bedside ultrasound to address clinical questions with a limited scope and then aid in both the diagnosis and treatment of the patient in real time.
The use of transthoracic echocardiography in the perioperative setting is now gaining momentum based on the experiences of cardiac anesthesiologists who were familiar with the utilization of cardiac ultrasound in the perioperative setting. Nevertheless, the focus in non-cardiac anesthesia has switched from transesophageal echocardiography to transthoracic ultrasound, using ultrasound to assess not only the heart but also the lungs, stomach (gastric volume), and airway. The use of transthoracic echocardiography has also broadened the time periods in which ultrasound can be employed from purely using ultrasound during the intraoperative period for transesophageal to using transthoracic techniques in the pre-operative, operative, and postoperative periods (Table 
1
).
Table 1
Time periods and possible uses for point-of-care ultrasound
| Time point | Benefits of focused ultrasound |
| --- | --- |
| Preoperative (pre-admit clinic) | Assessment of cardiac function |
| Pre-induction | Assessment of cardiac function |
|   | Assessment of gastric volume |
|   | Assessment of cricothyroid membrane |
| Intraoperative | Assessment of cardiac function |
|   | Assessment of lung isolation |
|   | Assessment of cricothyroid membrane |
|   | Assessment of tube position |
|   | Assessment of lungs (consolidation, pneumothorax) |
| Postoperative evaluation | Assessment of cardiac function |
|   | Assessment of lungs (consolidation, pneumothorax) |
While consensus remains to be developed around the role ultrasound should play in the perioperative setting, as well as the questions that can be potentially addressed by its clinical use, the training of the individuals performing the examinations and the requirement for ongoing education, a growing body of evidence is developing on the utility of perioperative bedside ultrasound.
The purpose of this review is to identify the impact of perioperative bedside ultrasound on diagnosis and decision-making when used to assess the heart, lungs, gastric volume, and airway. The review will not consider ultrasound-guided procedures such as regional anesthesia or vascular access and will primarily focus on adult patients.
Search strategy
A literature search was conducted by a medical librarian at our institution (B.M.). The following electronic bibliographic databases were searched: MEDLINE (OVID and PubMed), EMBASE, The Cochrane Library [Cochrane Database of Systematic Reviews, Cochrane Central Register of Controlled Trials (CENTRAL), Cochrane Methodology Register], Health Technology Assessment Database, CINAHL, and Web of Science (science and social science citation index).
The search strategy included the terms 'ultrasonography', 'perioperative care', 'point-of-care', and 'bedside'. The search terms were adapted for use with other bibliographic databases in combination with database-specific filters for controlled trials when available. There were no language restrictions and no time limits applied to the search strategies. The search was limited to human studies only. The initial search was conducted on 20-23 June 2017.
A hand search and related search of key articles located in the initial search were also subsequently conducted. All abstracts for all identified trials were reviewed and either discarded as not relevant or the full text version was obtained. Review of the full text version resulted in discarding further trials and retaining the rest for inclusion in this review.
Study inclusion criteria were as follows: any study design in any language, adult non-cardiac surgical patients (≥18 yr of age), patients undergoing perioperative ultrasound (either immediately prior to induction or intraoperatively and performed by the anesthesiologist or other designated care provider), and reported findings or diagnoses observed by ultrasound. Where few trials on perioperative studies were available, studies on intensive care patients were included to better inform the scope of potential ultrasound utilization.
Nomenclature
The use of transthoracic and transesophageal echocardiography in the lexicon became commonplace as a method of describing cardiac examination, but provided an ultrasound approach with the organ being examined (the heart) inferred. Even here, the transesophageal examination has frequently been used to assess for pleural effusions and diseases involving the aorta, so strictly speaking it has never been cardiac specific. Ultrasound examination of other organs or body regions typically follows an anatomical approach with abdominal ultrasound, carotid ultrasound, or Doppler ultrasound of the legs being examples. Many terms have been used for ultrasound performed by the treating physician or designate, such as point-of-care ultrasound (POCUS), beside ultrasound, and perioperative ultrasound. The "perioperative period" is also becoming quite indistinct with some anesthesiology departments using ultrasound machines in the pre-admission clinic, thus separating the treating anesthesiologist from the one performing the examination. Many acronyms have been developed to describe the use of point-of-care approaches to certain medical situations such as the FAST examination to rule out free peritoneal fluid, or the FOCUS examination to assess hemodynamic instability. In addition, both transesophageal and transthoracic techniques may be used at the point of care and both probes may be used for lung and other POCUS examinations. In the same way that the anatomical approach for cardiac examinations may affect the diagnostic accuracy, so the probe selection (i.e., linear vs curved, high frequency vs low frequency) for POCUS may have an impact on the diagnosis of various conditions. For the remainder of this review, we will use the term POCUS to refer to ultrasound performed by the anesthesiologist or treating physician performed in close temporal relationship to the procedure or condition being diagnosed. We have used the approach of referring anatomically to the structure being examined and make no assumption about the approach or probe used unless specifically stated.
Results
A total of 1,176 original articles were identified during the search. Following an extensive review of the abstracts, a total of 221 articles were selected for further review, after which 80 reviews in total were identified as relevant for inclusion in to our study (Figure). Of the 80 trials selected for inclusion, seven were reviews or meta-analyses.
Conclusion
Perioperative ultrasound involves multiple applications of ultrasound to provide better diagnostic fidelity, which in turn influences clinical management, or to more accurately guide procedures such as vascular access and nerve blocks. The use of perioperative ultrasound has become increasingly popular as more ultrasound machines become available along with an increase in training opportunities for anesthesiologists. The level of training and on-going maintenance of certification within the field of POCUS needs to be more clearly elucidated. The scanning protocols, time points when scanning should occur, and type of patients who benefit need to be explored in more detail. Further large-scale trials are required to determine if the change in diagnosis and management leads to improved patient outcomes.
Notes
Conflicts of interest
None declared.
Editorial responsibility
This submission was handled by Dr. Gregory L. Bryson, Deputy Editor-in-Chief, Canadian Journal of Anesthesia.
Copyright information
© Canadian Anesthesiologists' Society 2018