JA zum Fertilitätserhalt für Krebspatienten – aber wer trägt die Kosten?
In den letzten 10 Jahren hat sich das Überleben nach Krebs erfreulich entwickelt. Heute überleben 86 % der Frauen und 81 % der Männer im Alter zwischen 15 und 44 Jahren die Diagnose einer Krebserkrankung (Abb.
1
).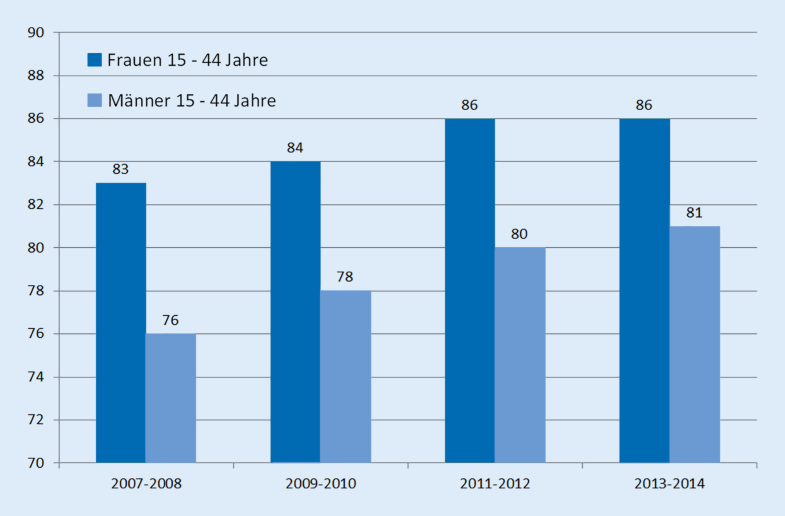 YES to fertility preservation for cancer patients – but who bears the costs?
Notes
Einhaltung ethischer Richtlinien
Interessenkonflikt
M. Freund gibt an, dass kein Interessenkonflikt besteht.
Dieser Beitrag beinhaltet keine von den Autoren durchgeführten Studien an Menschen oder Tieren.
Copyright information
© Springer Medizin Verlag GmbH, ein Teil von Springer Nature 2018