Assessment of oxide nanoparticle stability in liquid phase transmission electron microscopy
Open Access
Research Article
Abstract
Studying liquid phase nanoscale dynamic processes of oxide nanoparticles is of considerable interest to a wide variety of fields. Recently developed liquid phase transmission electron microscopy (LP-TEM) is a promising technique, but destabilization of oxides by solid-liquid-electron interactions remains an important challenge. In this work we present a methodology to assess LP-TEM oxide stability in an aqueous phase, by subjecting several oxides of technological importance to a controlled electron dose in water. We show a correlation based on the Gibbs free energy of oxide hydration that can be used to assess the stability of oxides and demonstrate the existence of several remarkably stable oxides, with no observable structural changes after one hour of electron beam irradiation in LP-TEM. Rationalizing such destabilization phenomena combined with the identification of stable oxides allows for designing LP-TEM experiments free from adverse beam effects and thus investigations of numerous relevant nanoscale processes in water.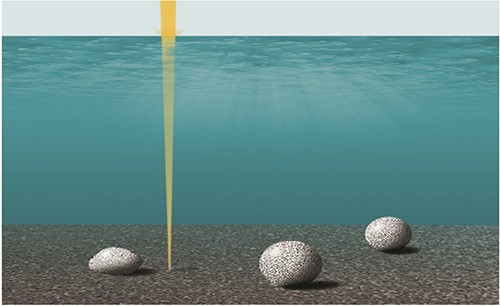 Keywords
liquid phase TEM 
transmission electron microscopy 
electron beam damage 
metal oxide nanomaterials 
oxide stability 
Notes
Acknowledgements
The authors gratefully acknowledge J. D. Meeldijk for technical assistance with the electron microscope, R. Dalebout, L. Weber and P. Paalanen for the N2 physisorption measurements, M. Versluijs-Helder for the TGA-MS measurements, S. M. C. de Jong for help with the synthesis of the amorphous TiO2 and C. Hernandez Meija for providing the Nb2O5 samples. K. P. de Jong and M.J. Meijerink acknowledge funding from the European Research Council, an EU FP7 ERC Advanced Grant no. 338846. J. Zečević acknowledges financial support by Netherlands Organization for Scientific Research (NWO), Veni Grant No. 722.015.010.
Copyright information
© The Author(s), corrected publication 2019 2019
Open Access: This article is licensed under a Creative Commons Attribution 4.0 International License, which permits use, sharing, adaptation, distribution and reproduction in any medium or format, as long as you give appropriate credit to the original author(s) and the source, provide a link to the Creative Commons licence, and indicate if changes were made.
The images or other third party material in this article are included in the article's Creative Commons licence, unless indicated otherwise in a credit line to the material. If material is not included in the article's Creative Commons licence and your intended use is not permitted by statutory regulation or exceeds the permitted use, you will need to obtain permission directly from the copyright holder.
To view a copy of this licence, visit http://creativecommons.org/licenses/by/4.0/.